Hello, where did January go?  Monday is my "Office Day" where I spend time filing, managing finances, and making plans for the month ahead.  So now our plans are at least tentatively in place for February.  Want to peak into our February Catholic home?  We are keeping it simple by observing 5, count 'em 5, liturgical rhythms.
In fact, I even chatted about this on Youtube, so if you'd prefer to watch, here you go:

#1- The Month of the Holy Family
This is going to be as simple as putting a holy card with the image of the Holy Family on display at our feast table.  These are pretty and there are enough to hand out to family friends.  Here is a novena to the Holy Family we may take up at the beginning of the month before Lent takes over the liturgical scene.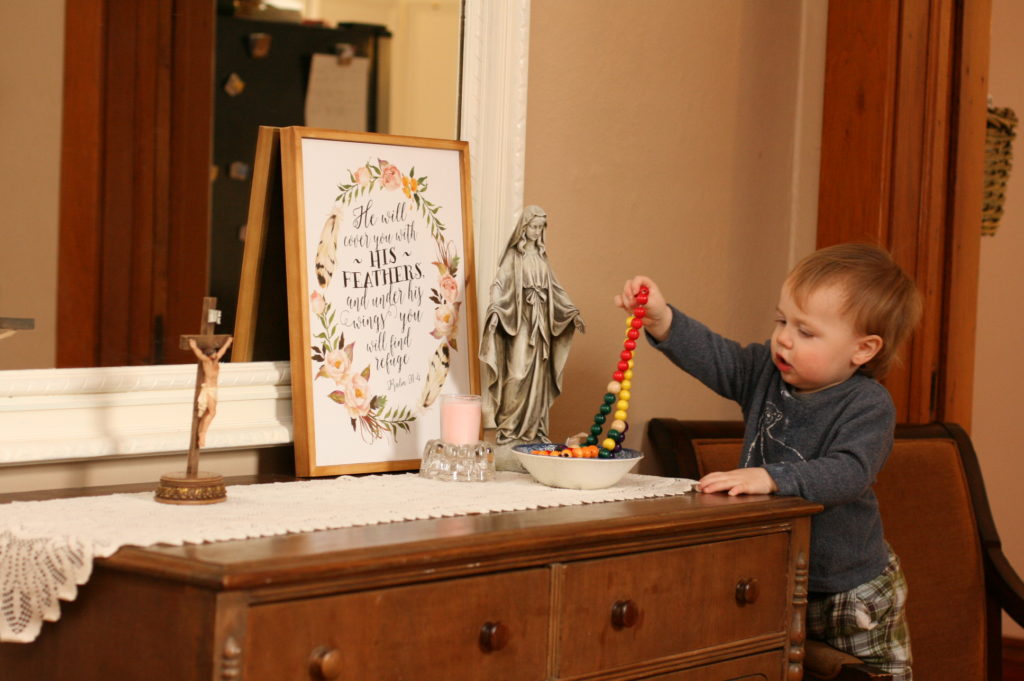 The last few months we have made a habit of saying a decade of the Rosary every morning before school (the kids and I have at least).  We will at a bare minimum ask Mary to help our home and family to reflect the home of the Holy Family's in Nazareth during our daily decade!
See just how easy this is?  Do not get overwhelmed my friend!
#2- Candlemas or the Feast of the Presentation (February 2nd)
I've been wanting so much to have a blessing of the candles for quite some time.  It isn't actually observed in any local Masses I've ever attended, but I do plan on taking my basket of candles to daily Mass and asking Father to bless our candles for the year (including those Advent candles I actually purchased well in advance!).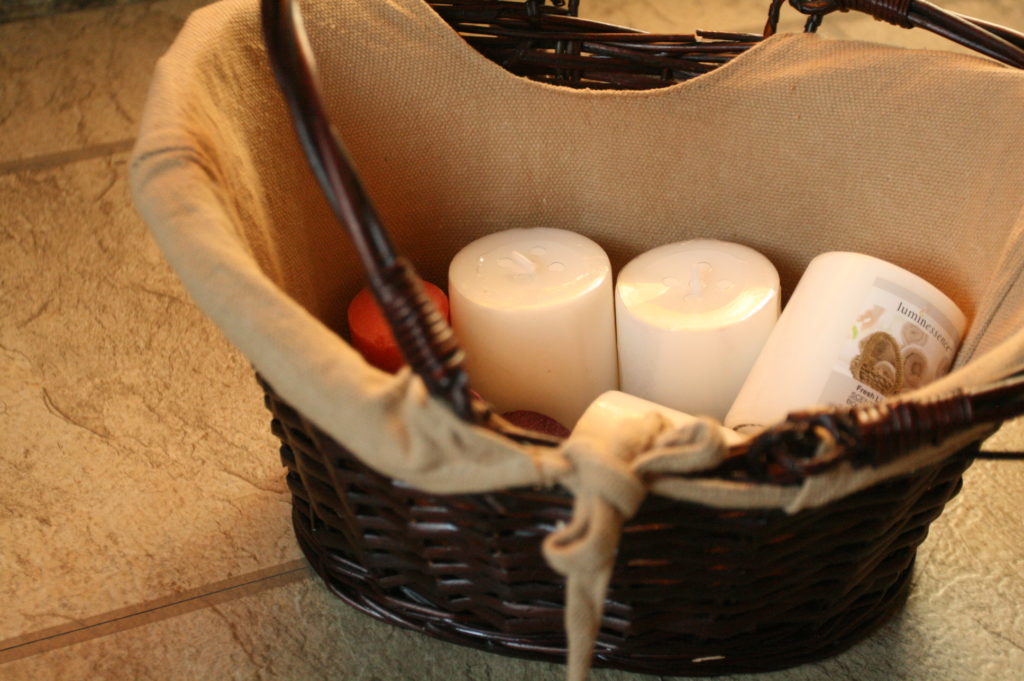 (As a side note, I'd love to know if you have any suggestions for a good, reasonably priced source for candles!)
#3- Ash Wednesday (February 14th this year)
Tricky, tricky.  Ash Wednesday and Valentine's Day land smack dab on the same day this year.  Thanks to homeschooling, we don't have any school celebrations to negotiate, but our own family's festivities will be transferred to February 13th (just a special meal, special dessert, and a special family focused evening).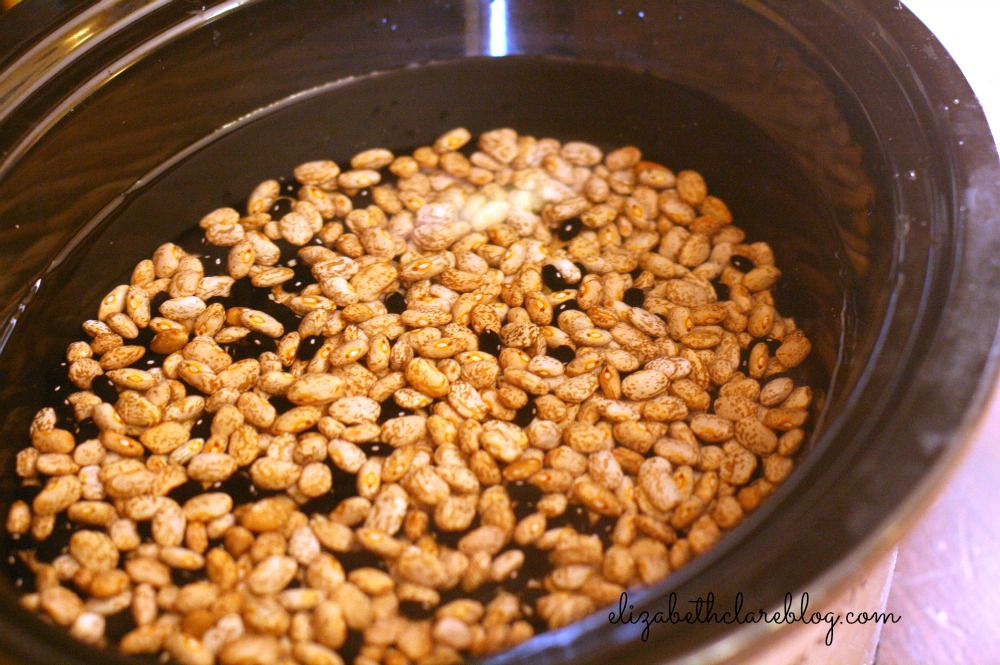 On the menu for the day is Crockpot Bean and Rice Bowls – a super easy, frugal, and healthy meal that cooks itself during a day where we will homeschool, go to Mass, and kick-off our Lenten devotional practices.  Throw a half bag of beans, half a bag of rice, water, and seasonings in a crockpot and let it cook all day.  At the end of the day, I'll add a couple cans of diced tomatoes and then serve with Mexican toppings.  I can post a more formal recipe if you need more details.
Not only is it a day of abstinence, but a day of fasting too.  If you are not pregnant, nursing, or have other health restrictions, plan on eating only 1 full meal and 2 smaller meals that do not add up to a full meal.
#4- Lent
Of course, Ash Wednesday kicks of Lent, so we'll be moving into our Lent devotional practices.  There is always the stand-by of the Jesus Tree and we'll talk the Sunday before about what we and the kids will be giving up or adding for the 40 days.  Seems every year I give up sweets and coffee, but it seems every year those are the very things I NEED to give up.
I'll be reading The Soul of the Apostolate throughout Lent, but other than that, I don't have many solid plans in place.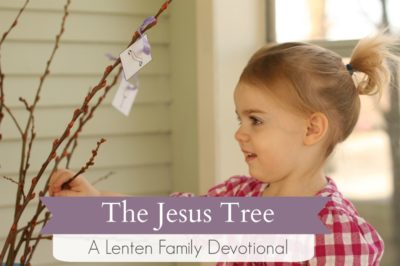 #5- The Chair of St. Peter (February 22nd)
We observed the Chair of St. Peter last year with good results.  We'll do much of the same things:  learn the faces and names of the last 3 popes, trace the papal coat of arms, and read a book or two on JPII.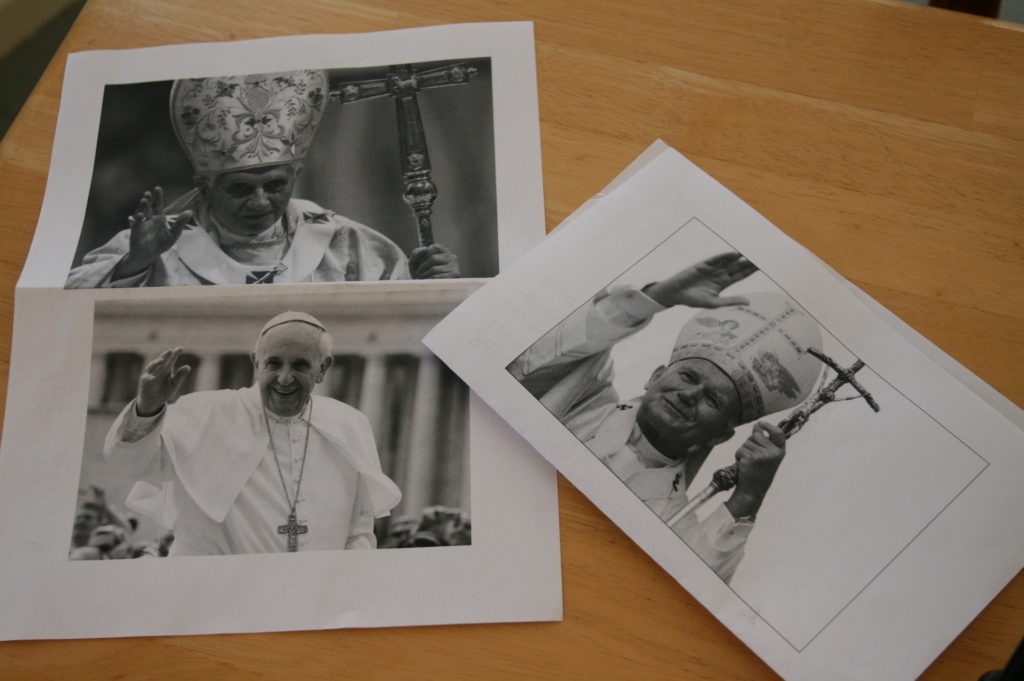 So what do you have planned for your February Catholic Home?