In the spirit of February being the month of Valentine's and warm fuzzies, I'd like to chat about 5 simple ways I try to love my husband.  Specifically, I want to touch on ways we wives can make our home a soft place to land at the end of his work day.
Especially with Valentine's Day falling on Ash Wednesday this year, it is a good reminder that love isn't lived on Hallmark holidays and special occasions, but rather in a servant hearted approach to the dailiness of life.
As a homeschool mama of 4 littles (one who is on the crazy keto diet for epilepsy), I know all about counting down the minutes till my husband comes home so I can hand off the troublemakers and take a well deserved break.  HOWEVER, I've found that if I focus on feeding HIM first, I reap a bountiful reward.  When I make the effort to feed Husband's heart and make his homecoming the best part of his day, I am given so, so, soooooo much more in return.
So let's get right to it!  After all, Husband is due home in the next few hours, and I can never remind myself enough to exercise a servant heart toward the man who works long days to provide for us.
5 Ways to Love your Husband:  Preparing for His Daily Homecoming
#1  Do a 1 Minute Tidy
Round up the kids, set a timer for 1 minute, and be amazed at what is accomplished in 60 seconds of quick work!  Of course, a 1 minute of tidying isn't going to go far if that is the extent of your daily cleaning (if this is you, read through my Nourishing Routines series to find peace in your homemaking).  However, even with our daily family chore time falling in the late afternoon, I find our home in need of another quick pick-up before Husband's homecoming.
Some days, we are out and about in the afternoons and our full chore time doesn't happen.  On days like this, it is even more important to do a quick clean-up.
Focus mainly on the area where your husband will enter the home.  For my husband, this is our laundry room/mudroom.  I try to make sure that room is clear of clutter and that shoes, hats, mittens, and coats are put neatly away.  All the laundry has been done and is out of there too.  I know Husband, after dropping his bag and coat, will go to the bathroom to wash up, so a quick swipe of the bath is done every afternoon.
Here are few homemaking posts to help you bring your house in order:
#2  Freshen up
Take a minute, sweet friend, to prepare yourself for that man of yours.  Remember the days of your courtship and how you would fuss over your appearance anytime you knew you would see him?  Try to bring back some of that excitement and attention to the details in your relationship.
This doesn't mean spending oodles of money or time in your boudoir.  For some of us, a minimum of fixing our hair would be an improvement.  And for Pete's sake, lose the sweatpants and meet your husband like a real woman!
Don't be disappointed if you put the time into your appearance and he doesn't notice.  I promise you he WILL notice, even if he doesn't say it!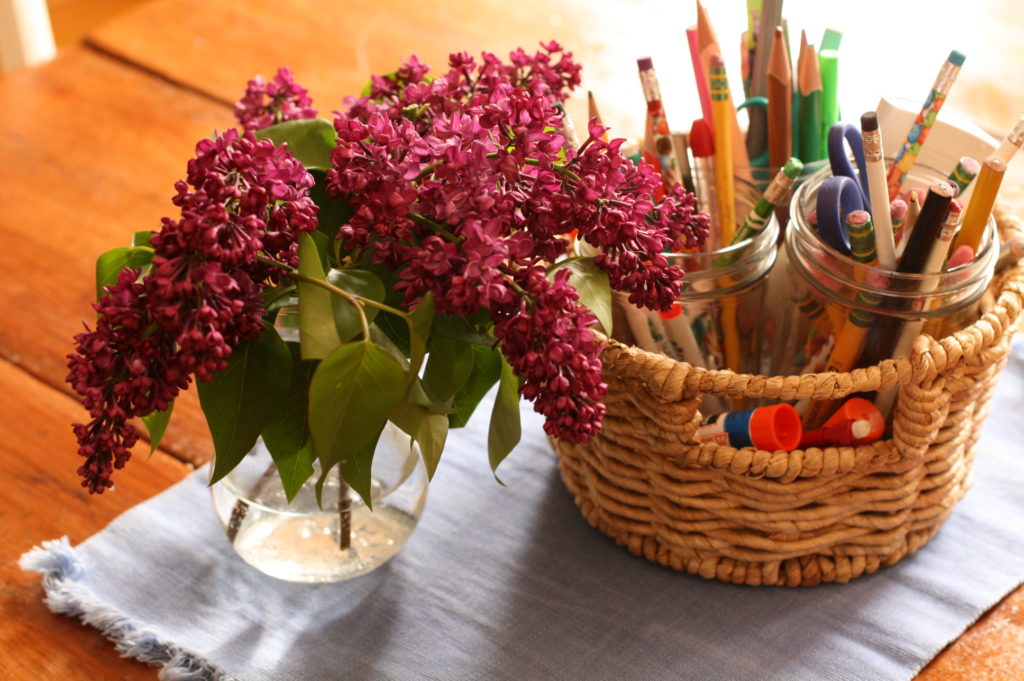 #3  Quiet down the House
I want our home to be a peaceful place for Husband to come home to on a daily basis.  This does NOT mean that our house is always peaceful or quiet, but that I make a concerted effort to make it so during his homecoming.  Before his arrival, I shut off the T.V., washer, dryer, dishwasher, vacuum, radio, or anything that is just plain ol' noise.  I try to teach the kids that when Daddy first arrives home is NOT the time to play cops and robbers or to run through the house screaming like wild banshees.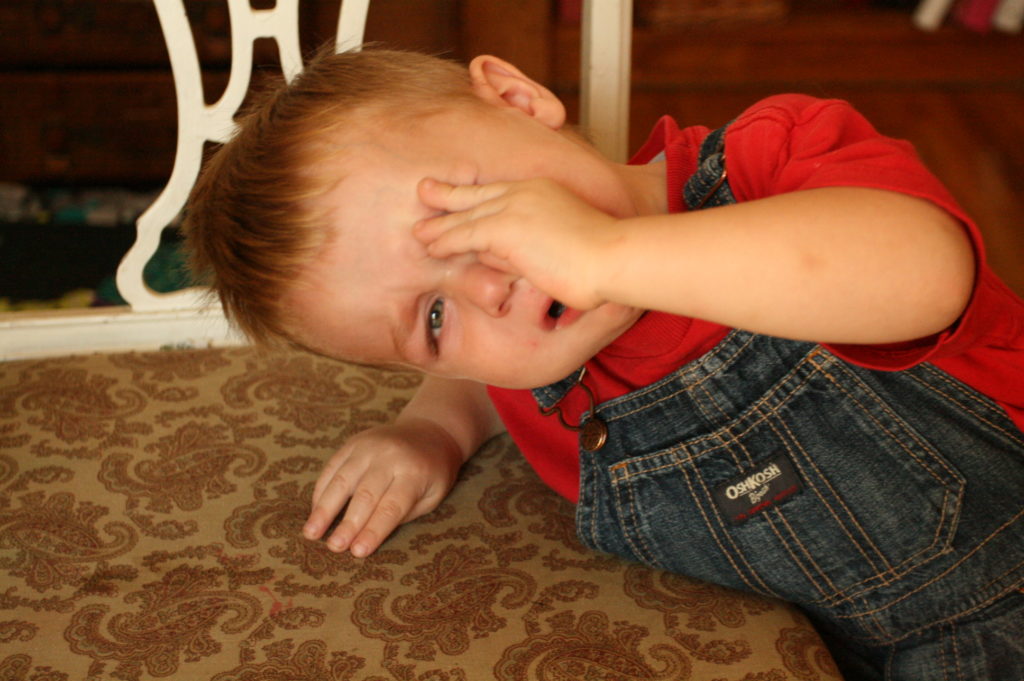 #4  Make your Kids Loveable
I know this sounds strange at first, but hear me out!  It goes without saying that I always love my children, but I find them more love-ABLE under certain circumstances.  I find myself more attracted to clean, presentable children than to children with hair in their eyes, runny noses, ketchup stained faces, and peanut butter laden clothing.  Am I alone in this?
Of course, there are times when we can help having a runny-nosed child, but we can at least give each child a quick face wipe before daddy comes home.
It isn't just our children's appearance, but how they behave during daddy's arrival.  Do they climb all over him?  Do they refuse to say hello?  Do they beg him to do something for him as soon as he enters?  A little training can go a long way in having children who are just a bit more loveable.
#5  Anticipate His Wants and Needs
What does your husband want or need when he gets home?
If he wants supper ready, make every effort to have it prepared for him when he enters the door.  Could he call you 30 minutes before he comes home so you can put the finishing touches on the meal?
Does he have a stressful job and commute and just need some time to unwind?  Let him have sometime to himself to do whatever it is that helps him switch off those "work" gears.
Does he have a designated and tidy place for his coat and work bag?  If not, you may need to do some decluttering, organizing, and reworking of his entry room.
Are you prepared to drop whatever you are doing to go and meet him at the door?  Are you able to save your daily troubles until a more appropriate time?
If you aren't doing any of these 5 things, I encourage you to give them a try and see what it does for your husband's soul and your marriage.  Even a bit of conscious effort goes such a long way in building and maintaining our marriage bond!
Prefer to watch this blog post?  Find it here:
You may also like: