Hey all!  It is Monday, which means it's time for another Sunday Best!  Here's what I wore this Sunday: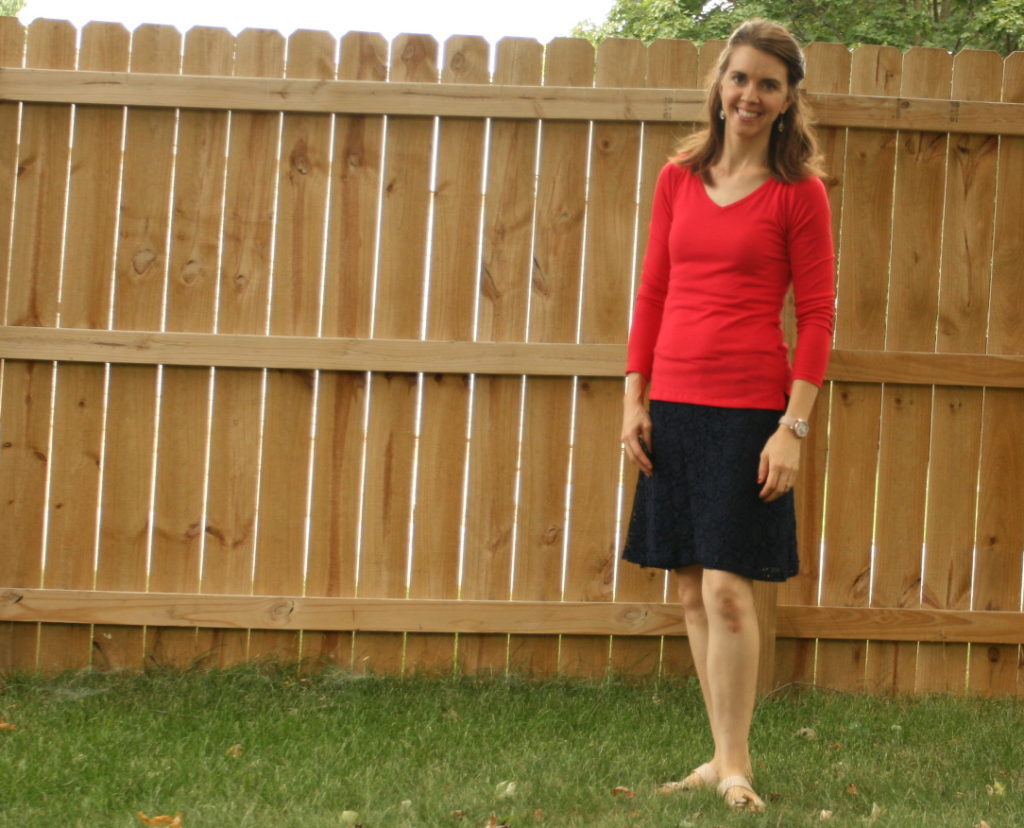 Nothing too exciting here.  We decided with 45 minutes to spare that we would go to Mass Sunday evening instead of Sunday morning.  I had about 30 minutes to get dressed, pack a picnic for us to have afterwards (including a special ketogenic meal for Christian), and slap together this picture (hence the fuzziness!).
It reminded me of my teenage years running in from the barn, getting a shower to remove the barn smell, throwing on some clothes, and rolling down the window on the way to town so my hair would dry (which it never did – I always arrived places with wet hair!).
Anyway, here are the details:
Shirt:  Kohl's clearance ($.70!!!!)
Skirt:   Thrift Store ($2.99) – I didn't need another skirt, but I loved the detail of the crochet overlay
Shoes:  Kohl's – $8 (spitting image of these)
Watch:  Kohl's clearance ($5-this homeschool mama HAS to have a watch!)
Thanks to Rosie for hosting "My Sunday Best!"  You can go see who else linked up here!  (And please say a prayer for her sweet Edith girl!)
Goings On…
Part of the reason we went to church Saturday evening was so we could attend a local steam power event on Sunday.  The kids got in free and it made for a fabulous field trip.  We got to see a working steam powered saw mill, blacksmithing, draft horses, and lots of engines and tractors.
Watching the sawmill work!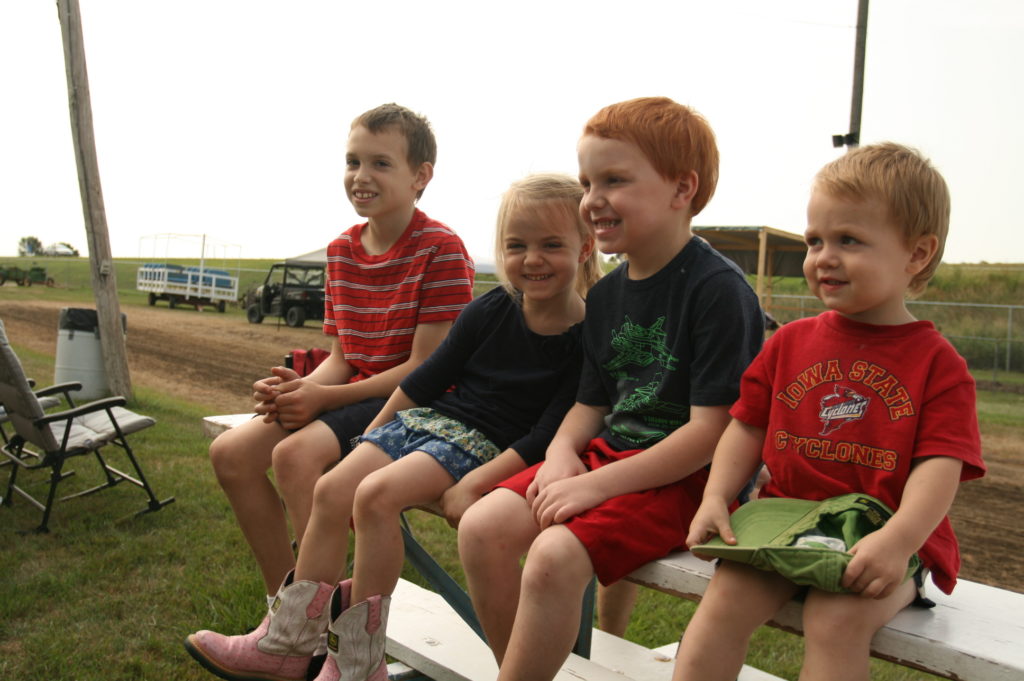 The horses – a favorite!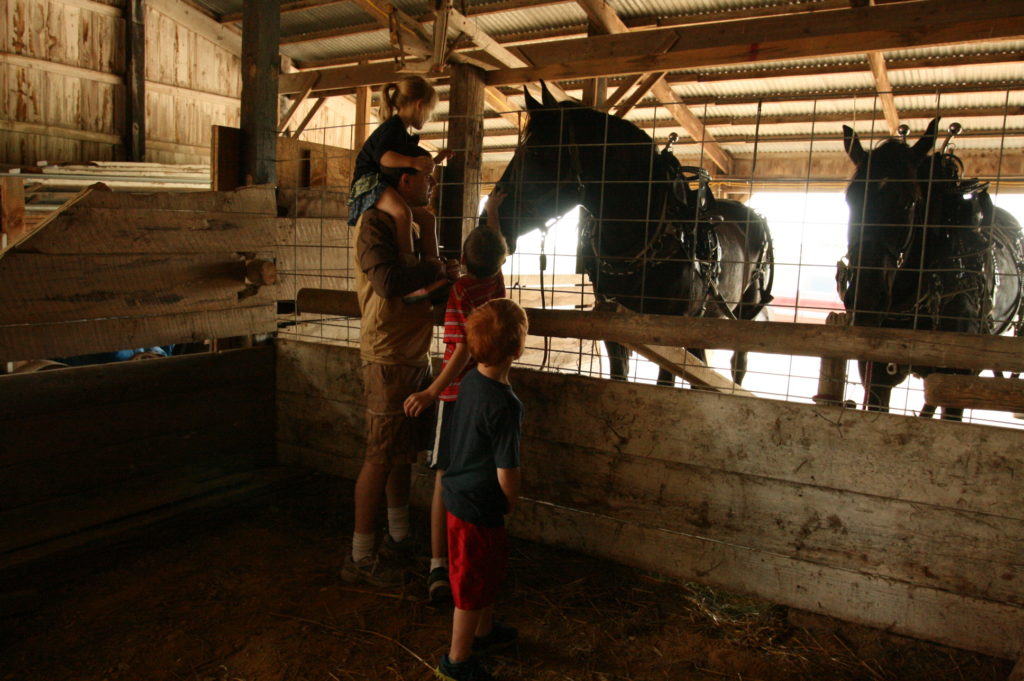 And I was able to get the porch floor painted- hooray!  It is finally coming together, although I'm sure all the little details will keep us busy for awhile.
Curriculum Sale…
Thanks to Jessica at Shower of Roses for hosting the curriculum sale!  I don't have a whole lot, but I'd love to get rid of what I have.  Leave a comment with what you are interested in.  Prices include shipping (I'll combine shipping if you order more than one item).
It is a perfect place to pick up used books and curriculum and save a few dollars (and don't forget to enter the giveaway for even more Catholic books!).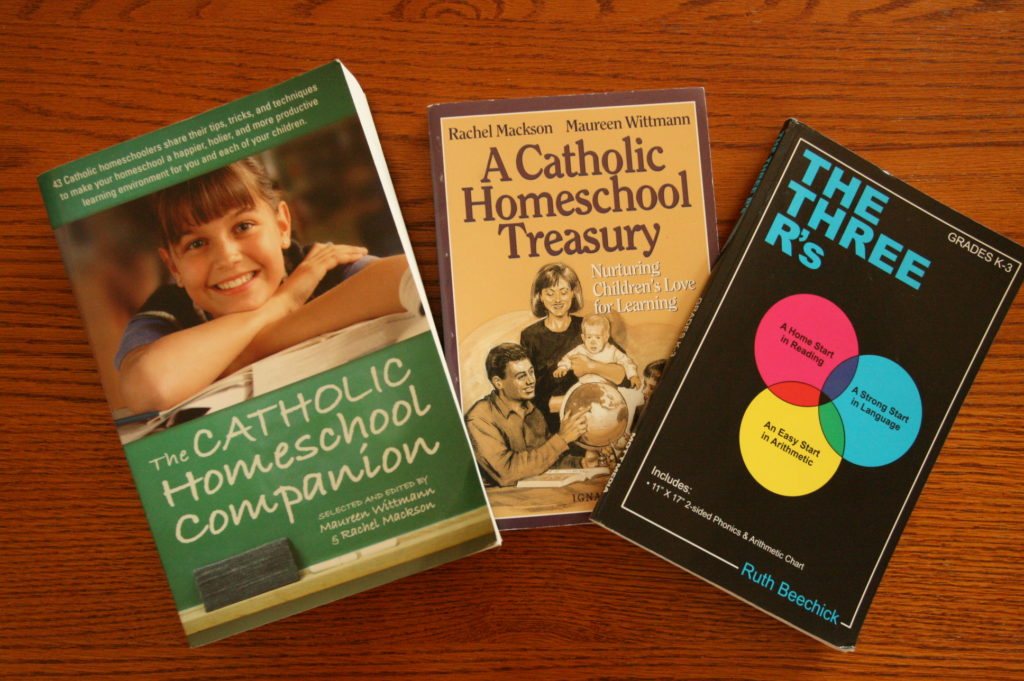 The Catholic Homeschool Companion (very good condition):  $6
Catholic Homeschool Treasury (very good condition):  $5
The 3R's (very good condition):  $5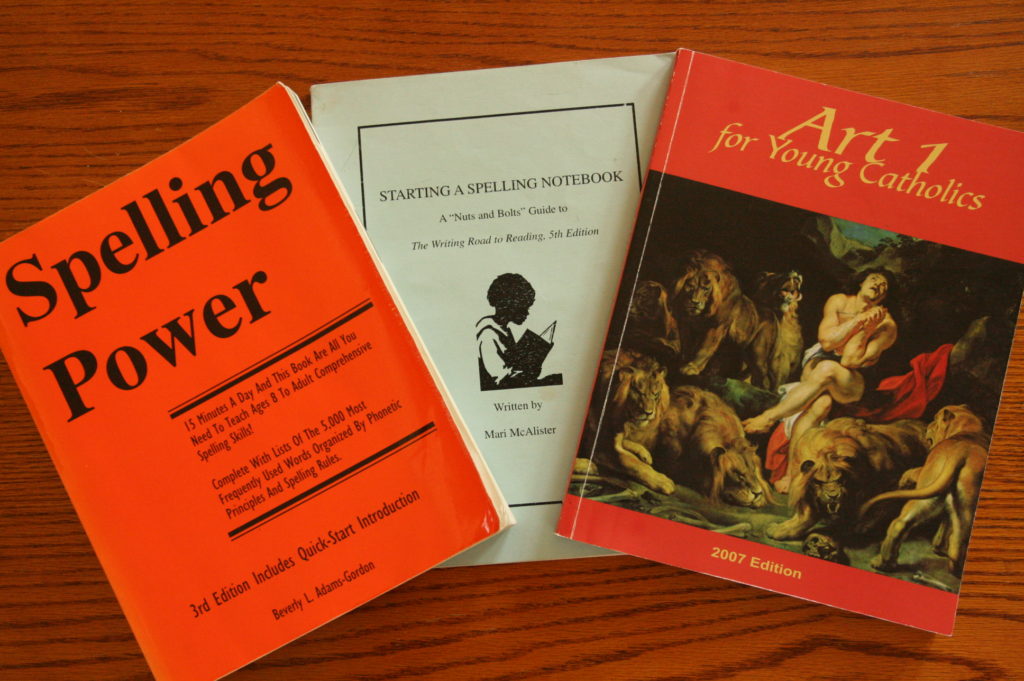 Spelling Power 3rd Edition (good used condition):  $6
Start a Spelling Notebook (good used condition):  $4
Seton Art 1 for Young Catholics (never used, great condition):  $6
Slow and Steady, Get me Ready (very good condition):  $7
Tin Cups and Tinder (like new):  $6
The Family Under the Bridge (hardcover, ex-library copy):  $5
Five Little Peppers and How They Grew (Vintage hardcover, good condition):  $5
Wishing you all a blessed week!