Welcome to my first Sunday Best post (thanks for hosting, Rosie!).  So, here is what I wore this Sunday…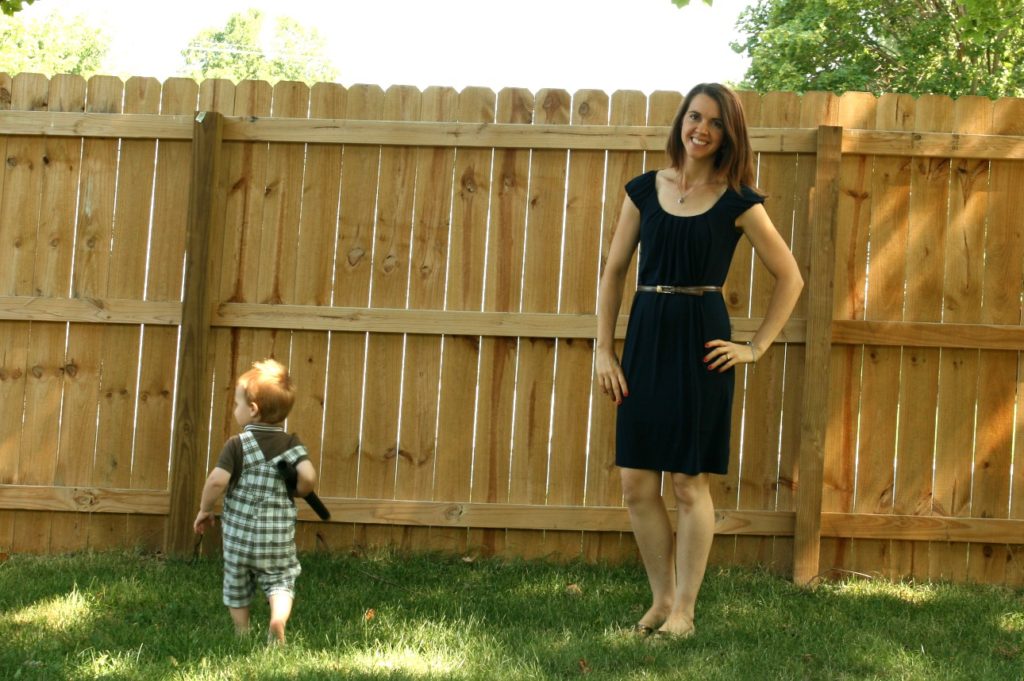 Dress:  Walmart clearance online (10 years old)
Shoes:  Target (I guess it's time to mow!)
Belt:  Thrift store
Farm visit
We had a busy week!  Both my sisters, the closest of which lives 12 hours away, came in to visit, so we made the 3+ hour drive to my parents' farm to spend some time with them.  Michael is just at the age where he has begun to really enjoy all the animals.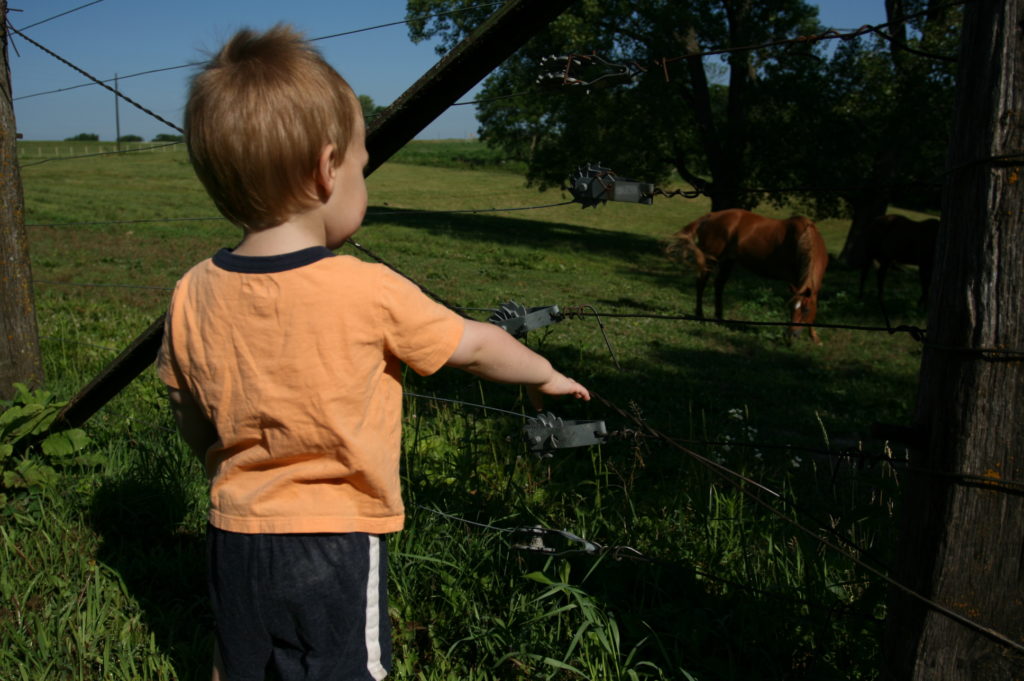 In the Garden
We came home to a very productive garden.  We've been eating zucchini non-stop (got any good recipes?) and I made apple jelly with our unripe windfalls.  Sunday evening we enjoyed our first round of sweet corn and it was delish!  We had a string of hot, hot weather, so I'm looking forward to getting back to baking during the coming week's cooler temperatures.
July Feast Table
The kids have been supplying our feast table with flowers non-stop.  These lovely sunflowers were picked by Christian.  Here are some ideas for the liturgical month of July including a book list.
I've had this Mary statue and "Pray without ceasing" sign on the feast table for a long time.  I think its time to freshen the feast table for August.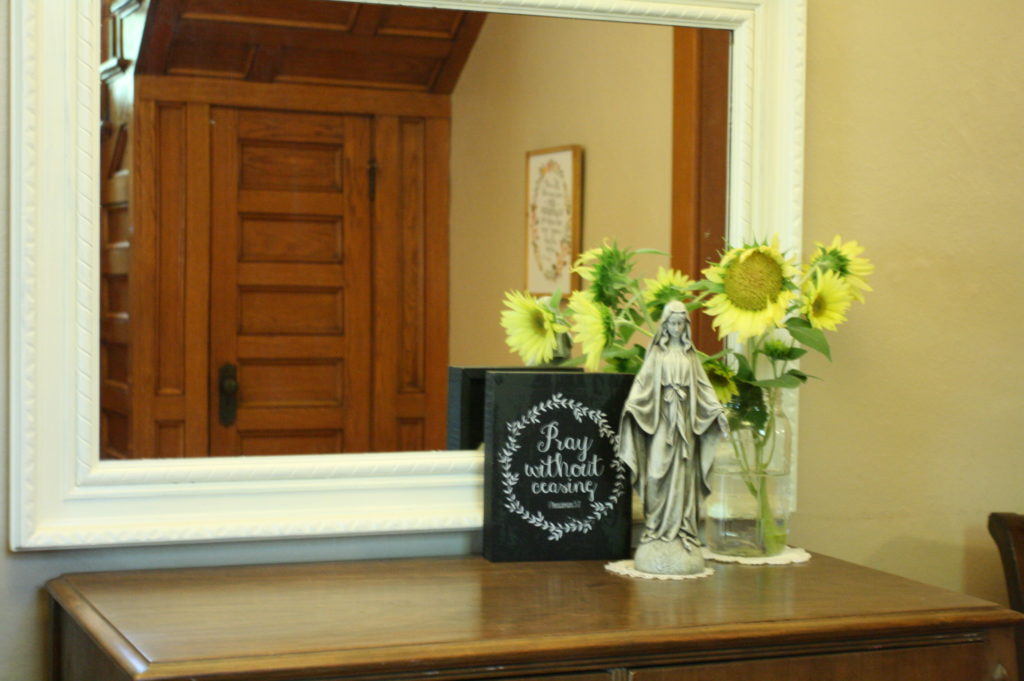 Have a blessed week!