Hey all!  Popping in to share my Sunday Best.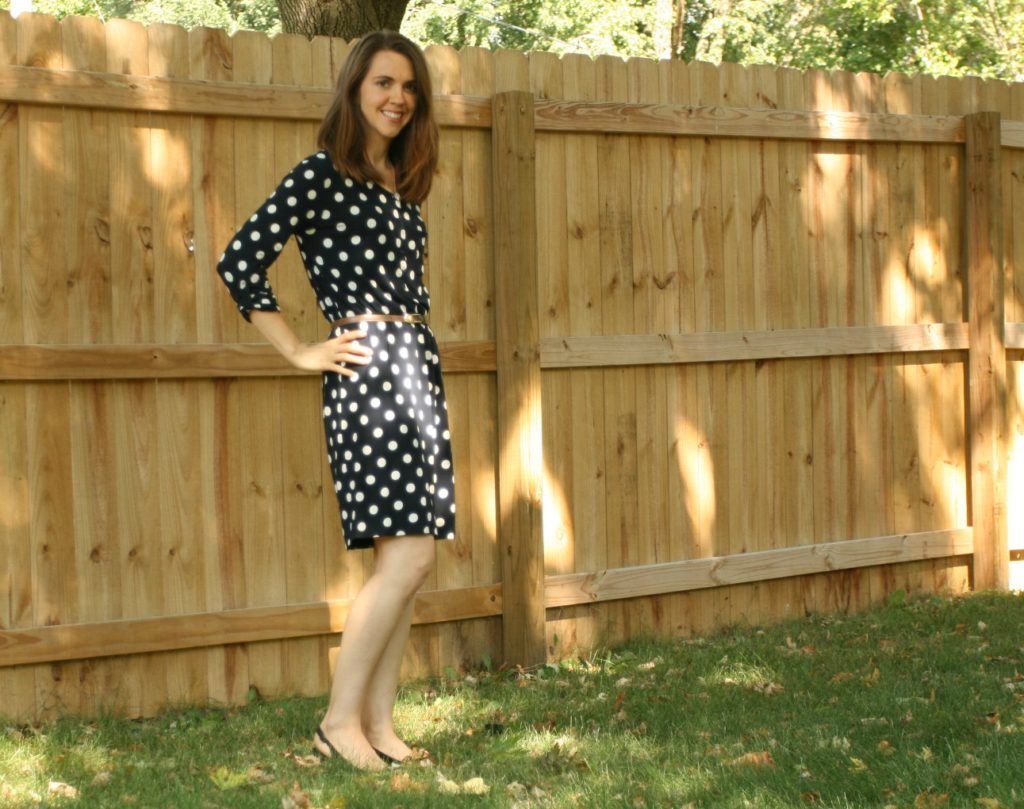 How do you like this little number?  I'm not very brave when it comes to fashion, so polka dots are a stretch for me.  Love, love, love them on other women, but I get a little subconscious when I wear something so loud.
Dress:  Thrift shop ($4, originally from Gap, similar)
Belt:  Thrift shop ages ago($1, similar)
Shoes:  Thrift shop, ages ago ($3, similar)
Earrings:  (can't see them, but my favorite pair, fake pearl studs)
Mass was beautiful.  We are in a small parish cluster and so "our church" alternates Sunday Mass with another small parish 15 miles down the road.  This tiny parish has the most beautiful music.  The choir and instruments (including a mandolin!) are seated in the balcony, which keeps the focus on Mass.  The music pieces chosen for this Sunday were some of my favorites!  Music is certainly not what the Mass is all about, but it sure adds to the event!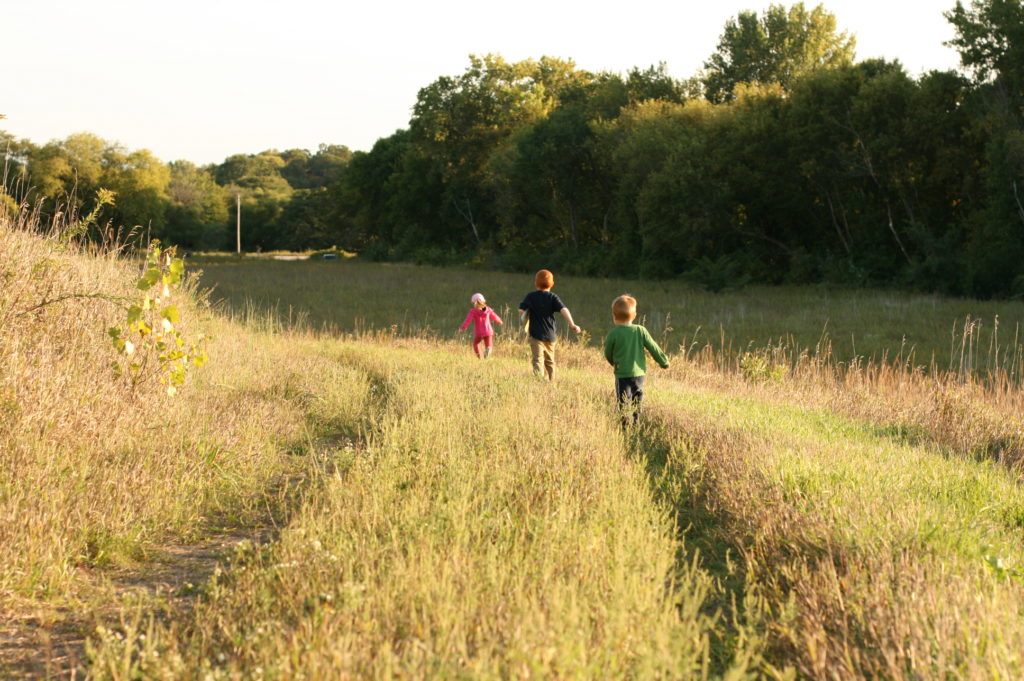 Husband is always one to get us out of the house so we spent Sunday evening tromping, fishing, and having tea at a local wildlife reserve.  I'm consequently covered in mosquito bites and fighting my way through 5 loads of muddy laundry today.  It's all worth it; these are the memories that the children will carry with them forever.
Don't forget to check out the other Sunday Bests over at Rosie's!