Hey all!  A new week and a new Sunday best.
We actually ended up going to church on Saturday.  Another family and ours gets together around every 6 weeks to attend confession and Mass together.  We then share a meal and fellowship afterwards.  It is a lot of fun and helps the kids look forward to confession.  Lowell begs for us to "do confession."  I know he really just wants to play with his friends afterwards, but it all contributes to a positive experience of the sacrament.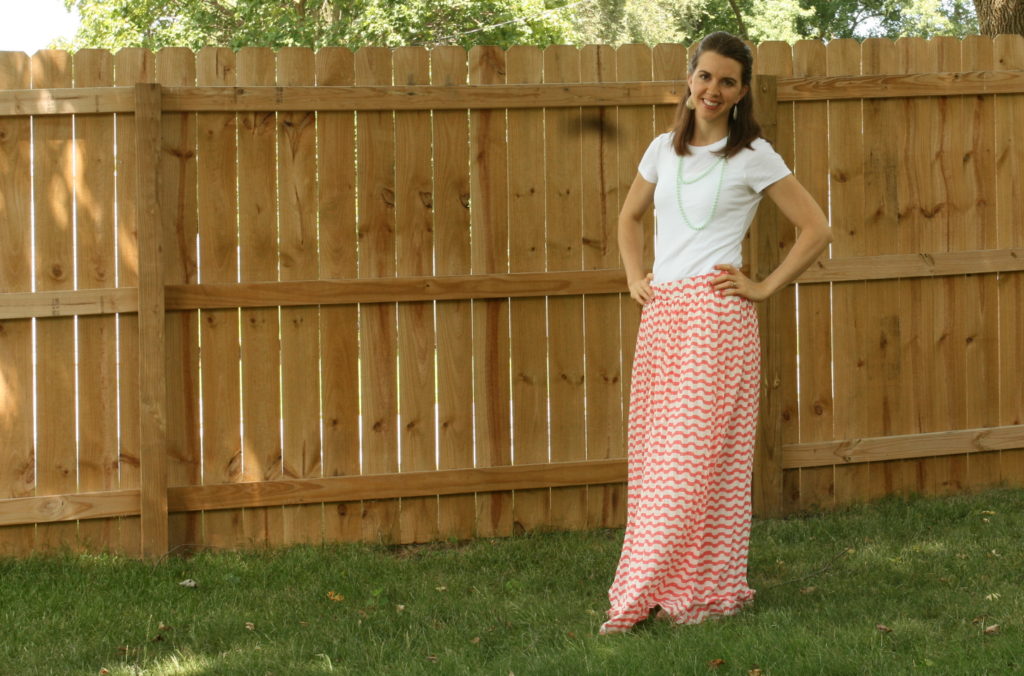 This Week's Sunday Best
Skirt:  Half-priced Goodwill  – $2 (I like this one too!)
White tee-shirt:  Goodwill – $2 (originally Old Navy)
Green bead necklace:  Garage Sale – $.10!!( similar to this one)
Earrings:  Garage Sale – $.10!! (similar to these)
Shoes:  Kohl's – $8 (hidden under the skirt, but are the spitting image of these)
I love this skirt.  It is a size too big which can make it awkward to wear, but I finally figured out I can roll the waistband to help hold it up.  I just think it so striking and pretty.  The cashier and Goodwill even remarked on what a great find it was when I checked out.
Of course, Michael thought those beads were super interesting during Mass and they nearly began the source of my demise and he pulled them into a ever-tightening noose!
You can check out more Sunday Bests over at Rosie's!
We enjoy time with our friends so much and the kids have such a great time together that we stayed up way too late!  Here's what it looked like in our house yesterday morning.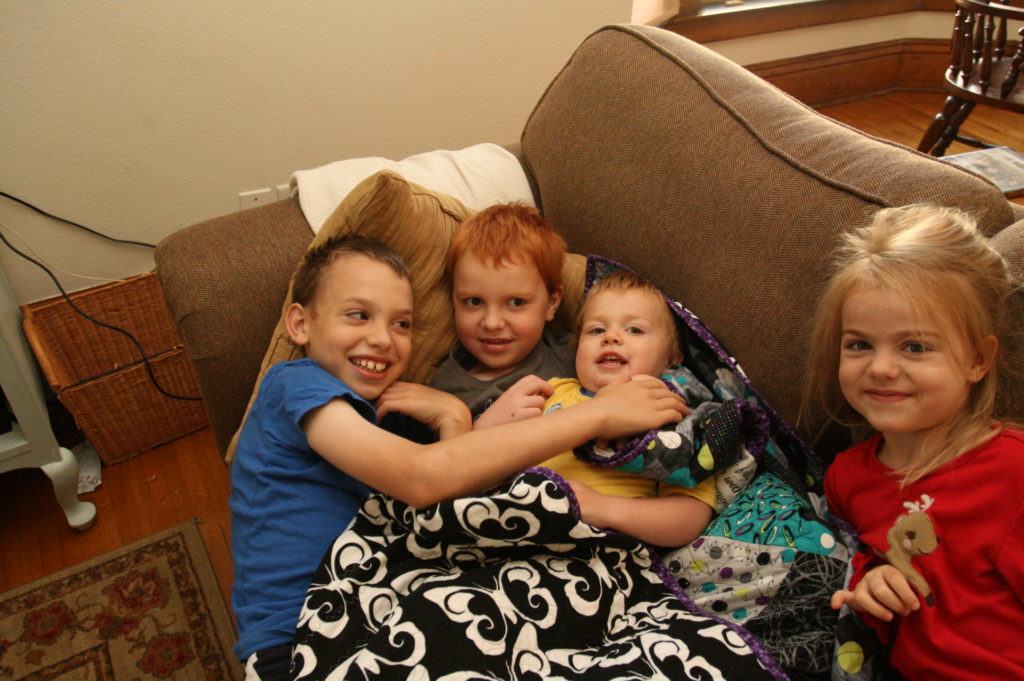 Lots of snuggles on the couch!  It was nice to take the morning easy, but by 10:00 we were on our running and biking our way on a trail close by.  Lowell rode his bike the whole time and Lilla and Christian took turns biking and riding in the stroller with Michael.  Husband and I ended up running about 4 miles which is just crazy considering we have NOT been doing much for exercise lately!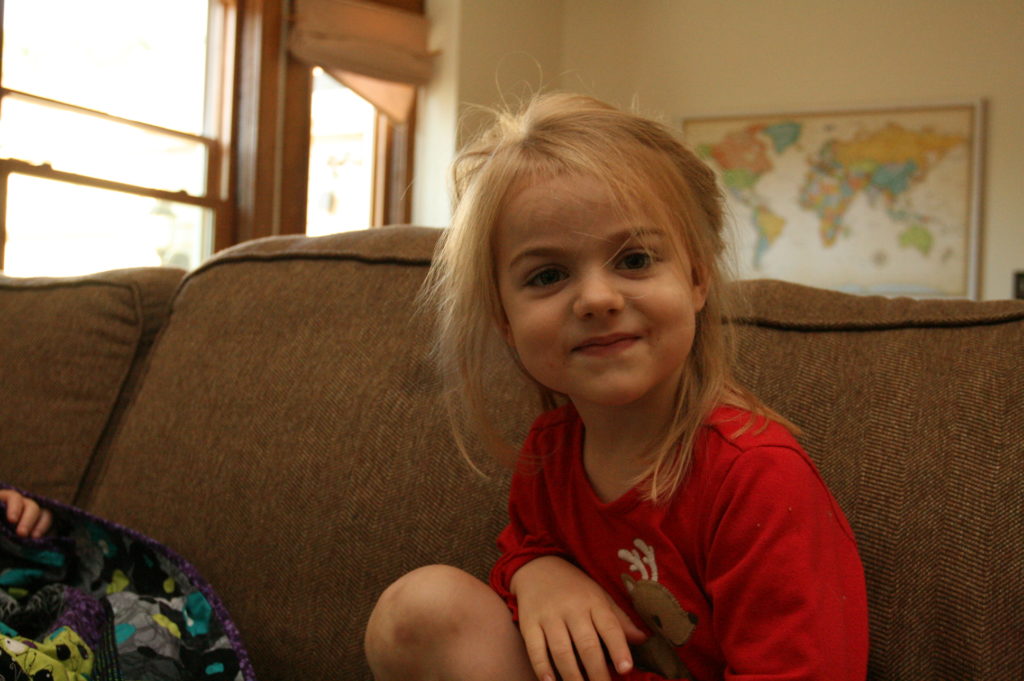 You got to love bed head!
Planner News
Thanks so much to all of you who have ordered planners.  There are still some left and you can find them on Amazon (full-size and half-size) and Etsy.  It is getting down to the bottom of the barrel though, so I suggest you order soon as I won't be doing another printing.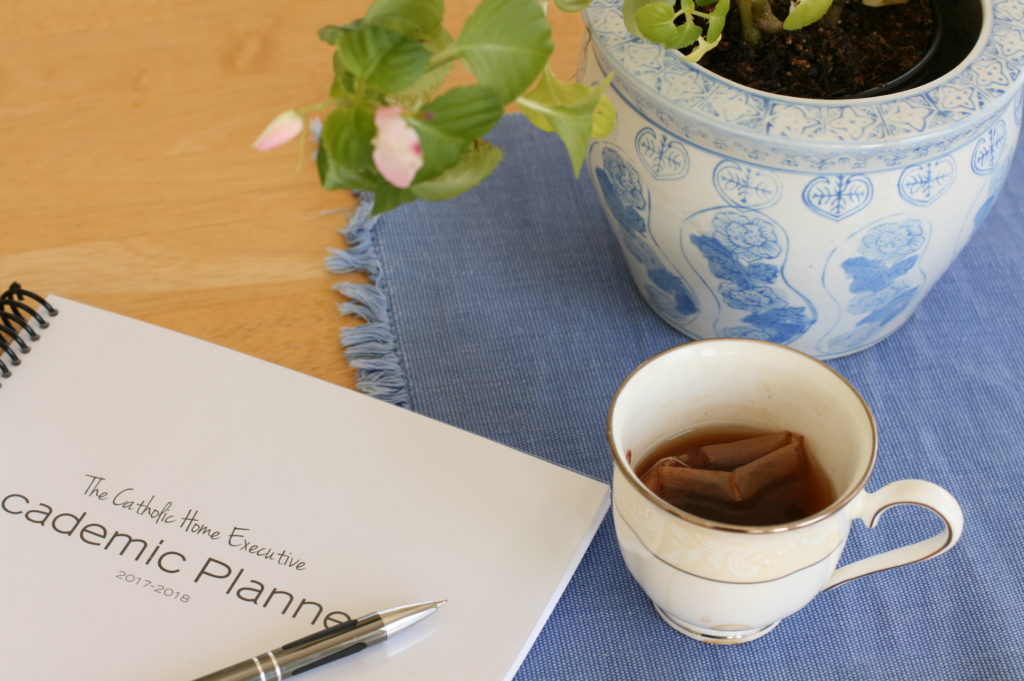 I'm enjoying
Laudate App on my new Kindle Fire ( I use it to listen to EWTN radio when I'm doing housework!)
Discovery Prayer series by Dan Burke (This is what I've been listening to on my Fire and it has really helped me buckle down on my prayer life again!)
And if you are looking for me, this is where you will find me.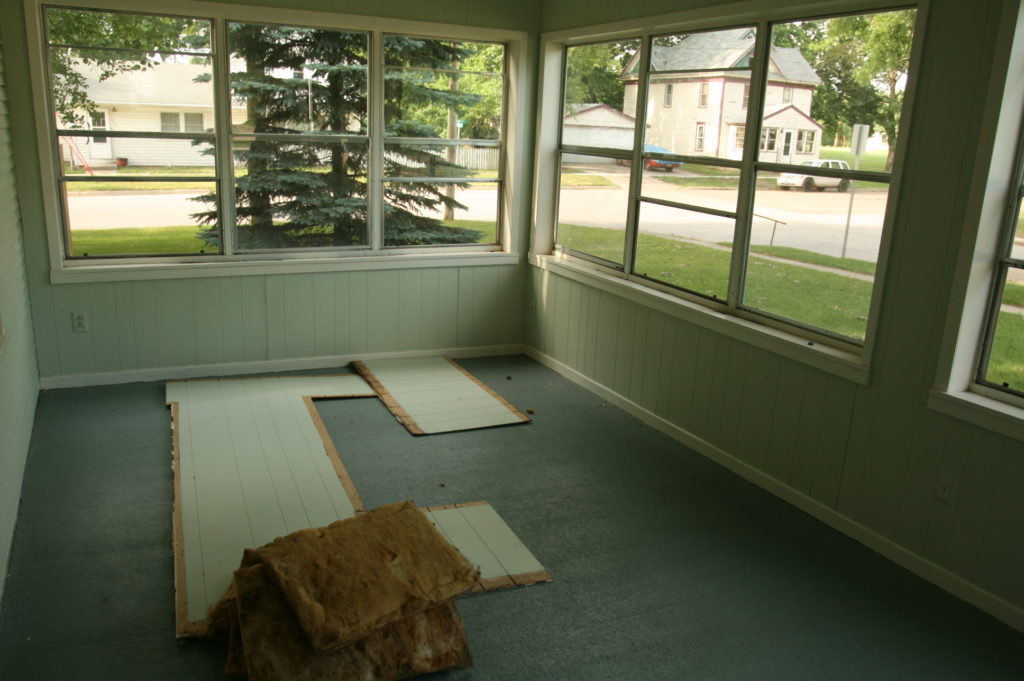 We love our old home, but it also produces lots of projects (part of the reason we were able to purchase it so reasonably!).  Our porch was literally rotting so we ended up replacing everything:  windows, doors, lighting, electrical, and paneling.  At one point, Husband had the corner of the porch jacked up with his car jack.  That was an experience for novice construction workers like ourselves.
Last week the windows and doors were installed and now I'm painting, painting, painting.  Any of you painted a concrete floor before?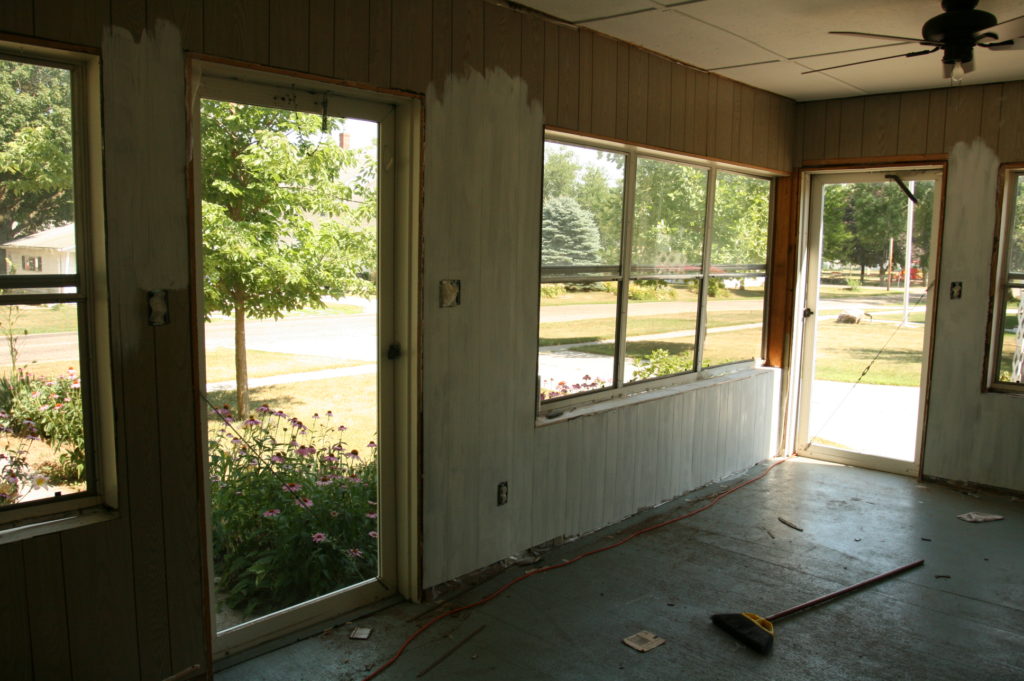 Blessings and peace to you all!