We all lead busy lives.  Unable to squeeze all our activities into 6 days, we have let sports, household chores, and other tasks now spill into Sundays, a day originally intended for worship and rest.  But does the Sabbath day even matter in our modern world?  Isn't it just legalistic mobblidy-goop?
(Note: The intention of this post is not to debate or defend particular teachings of the Catholic church concerning the seventh day.  The sole purpose of this post is to help you consider ways to live a more restful and intentional Sabbath.   I will leave the more doctrinal topics to the well reasoned arguments of others more educated and well spoken than myself.  If you want to explore why the Catholic Church has specific teachings concerning Sunday, I suggest you peruse Catholic Answers website (Catholic.com).  Here are a couple articles to explore:  Sabbath or Sunday, and  Did the Early Church Move the Sabbath? )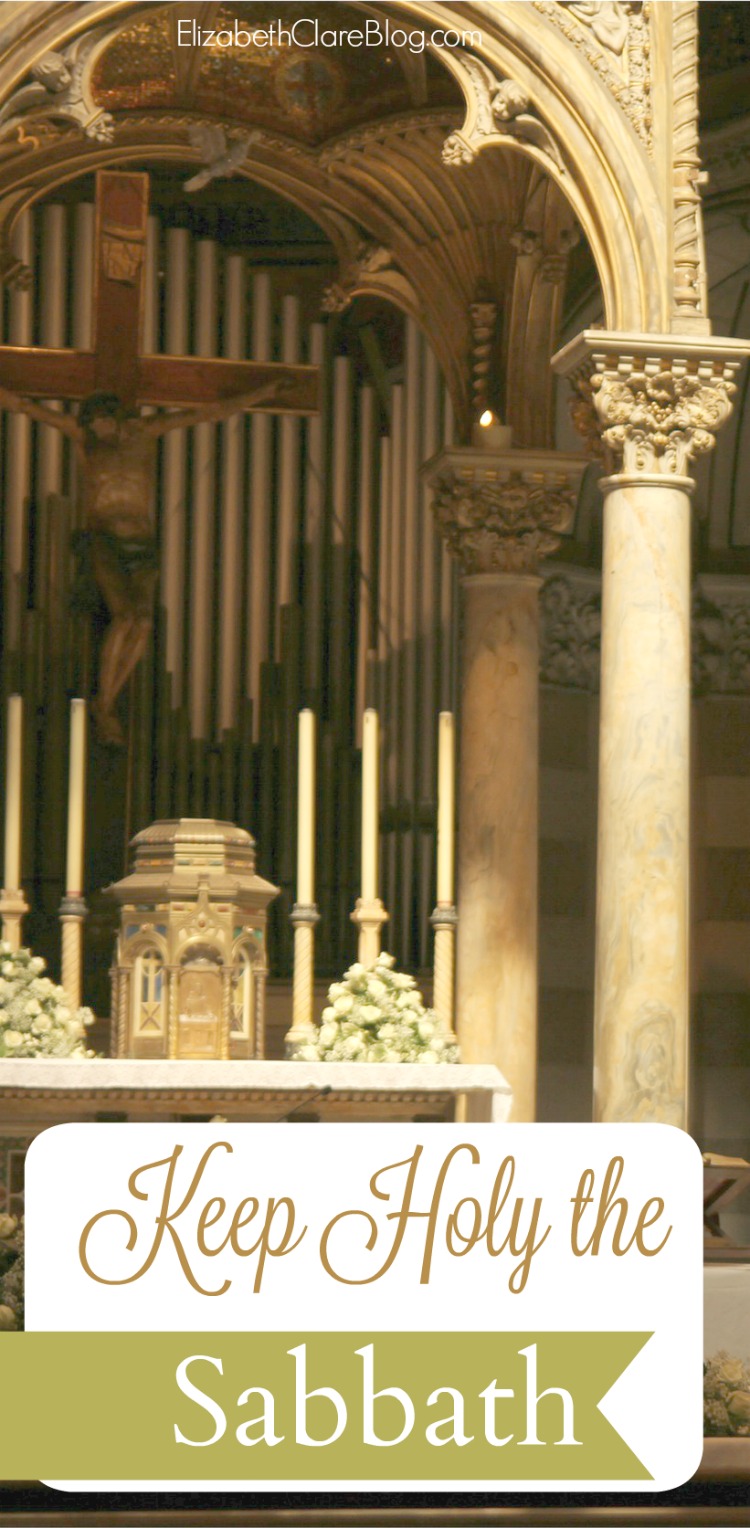 What the Church Says…
So, what does Holy Mother Church actually say about the Sabbath?
The celebration of Sunday observes the moral commandment inscribed by nature in the human heart to render to God an outward, visible, public, and regular worship "as a sign of his universal beneficence to all." Sunday worship fulfills the moral command of the Old Covenant, taking up its rhythm and spirit in the weekly celebration of the Creator and Redeemer of his people.
(CCC 2176)
We all rest.  This is natural to the human person.  Observing that rest on the Sabbath can become a tangible way to provide witness to others (our children and selves included) as we set aside an entire day to the worship and service to God.
When I read the above paragraph from the Catechism, I can't help but see Sunday as a "tithe" of our time to God.  We offer God the first fruits of our time (the first day of the week) as a way of recognizing that all we possess comes from God.  We worship, we pray, we reflect on how little we can accomplish in our own strength.  It is a way of trusting that God will provide us the strength and time to accomplish our duties in the remaining 6 days of the week.
What does this look like?
Sanctifying Sundays and holy days requires a common effort. Every Christian should avoid making unnecessary demands on others that would hinder them from observing the Lord's Day. Traditional activities (sport, restaurants, etc.), and social necessities (public services, etc.), require some people to work on Sundays, but everyone should still take care to set aside sufficient time for leisure. With temperance and charity the faithful will see to it that they avoid the excesses and violence sometimes associated with popular leisure activities. In spite of economic constraints, public authorities should ensure citizens a time intended for rest and divine worship. Employers have a similar obligation toward their employees.
(CCC 2187)
That doesn't quite sound like the way we observe the Sabbath in our modern culture, does it?  We expect every modern day convenience to be available at all times, including Sunday.  People must work so we can purchase from the grocery store that one thing we need to make Sunday dinner.  Or maybe, we let someone else prepare our Sunday meal as we patronize our favorite local restaurant.

Isn't this Legalistic?
The charity of truth seeks holy leisure- the necessity of charity accepts just work.
-St. Augustine
Isn't that a beautiful quote?  Truth calls us to rest.  Paraphrasing what I once heard Msgr. Charles Pope say, God rested on the 7th day because He was like a new father sitting back and admiring the work of His hands.  We too should rest and admire the work our hands have completed the other 6 days of the week.
Yes, Jesus is Lord of the Sabbath, and there are many references in Scripture of His breaking of the Sabbath laws.  However, His breaking the rules was always grounded in Charity.  He healed, he helped, he fed – but these actions were always to serve others.  We can follow in the footsteps of Jesus as we reflect on living our Sabbath not only in a restful, but charitable way.
So, let us rest, but let us also not use our Sabbath observance as merely an excuse for "me time."  Let us dig deeper than legalism and use this reserved day as an opportunity to draw closer not only to God, but also to His children.
Sounds great.  But how are we to actually live this?  It begins with intentionality, purposefulness, and preparation.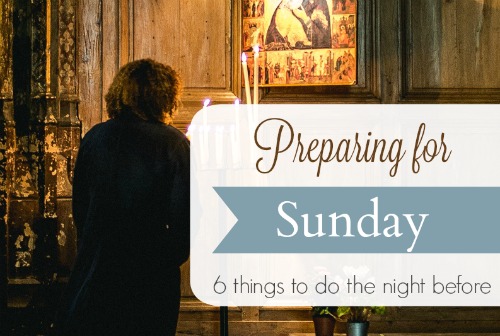 Preparing for the Sabbath
Plan a simple but special meal
From my childhood, I remember well the smell of my mother's roast slowly cooking in the oven as my family entered our home after church services.  If my mother could toss it together in 5 minutes after morning farm chores, you can too!  Our special meals can become the sights, smells, and taste of Sunday for our children.
I love to serve my family a special meal on Sunday as a way of "setting the day apart," but I also don't want to be stuck in the kitchen all Sunday.  I try to plan something simple, yet special. and sometimes make the meal preparation a family affair.  Crockpot meals are great, as well as meals that can be prepped the day before (Lasagna anyone?).  And what could be easier and more well received than a pot of homemade Spaghetti?  Maybe you make a coffee cake when you get home.  Whatever it is, knowing what you are fixing beforehand can help you have a meaningful meal.

Lay out clothes
I always am tempted to skip this step on Saturday night, but it really helps Sunday mornings run much more smoothly.  I can send the children upstairs after breakfast to get dressed, and they know exactly what to wear.  I don't set out clothes for my oldest boy, who is fully capable of finding an appropriate outfit for Mass (most of the time).  Neglecting to choose my younger children's clothes, however, often results in Princess of Bling and Lone-Ranger-meets-Michael-Jordan coming down the stairs moments before we head out the door to church.  The last thing I want before we walk out the door is a quick change!
Write the Check
I find if I don't have our tithe written the night before, I often forget it completely.  What takes a moment on Saturday night never happens on a busy Sunday morning.  I stick the envelope in the diaper bag the night before as a way to avoid leaving it behind.
Load the Diaper bag
When I dump in our tithe, I take a quick note of the contents of the diaper bag.  Do I have diapers?  wipes?  nursing shawl?  Cheerios? (I don't take a whole entourage of snacks, but do allow our under 18 month olds and younger to have some Cheerios during Mass.)  I also load anything else I may need to drop off at church or return to someone.  I'm much more likely to remember these things on Saturday night!
Spiff the house
While I get the house cleaned mainly on Thursday and Friday, our family always does some extra spiffing and maintenance (sweeping, vacuuming, etc.) on Saturday evenings.  For myself, a clean home helps me to relax on Sunday.  It is very hard for me to sit still if I see things undone.  Just 10 minutes of our whole family working can make a world of difference!
(If you are interesting in seeing my weekly routine you can find it here:  Routines that Shape My Days.)
I try to avoid housekeeping chores on Sunday, but I'm not legalistic about it.  Sometimes there is a catastrophe and laundry needs to get done.  We also do a family quick pick up on Sunday night so Monday morning flows smoothly.
Shop ahead and gas up the car
This isn't so much a task on my list, but rather a mentality.  As I drive around throughout the week, I make sure we still have enough gas remaining to get us to and from church.  We do without things I may have neglected to get at the store (this is a habit I practice a lot in part because of my Biweekly Shopping trip habit).  We haven't shopped on Sunday for several years, and we intend to keep that habit.  This goes along with the quote from JPII about avoiding making others work on Sundays.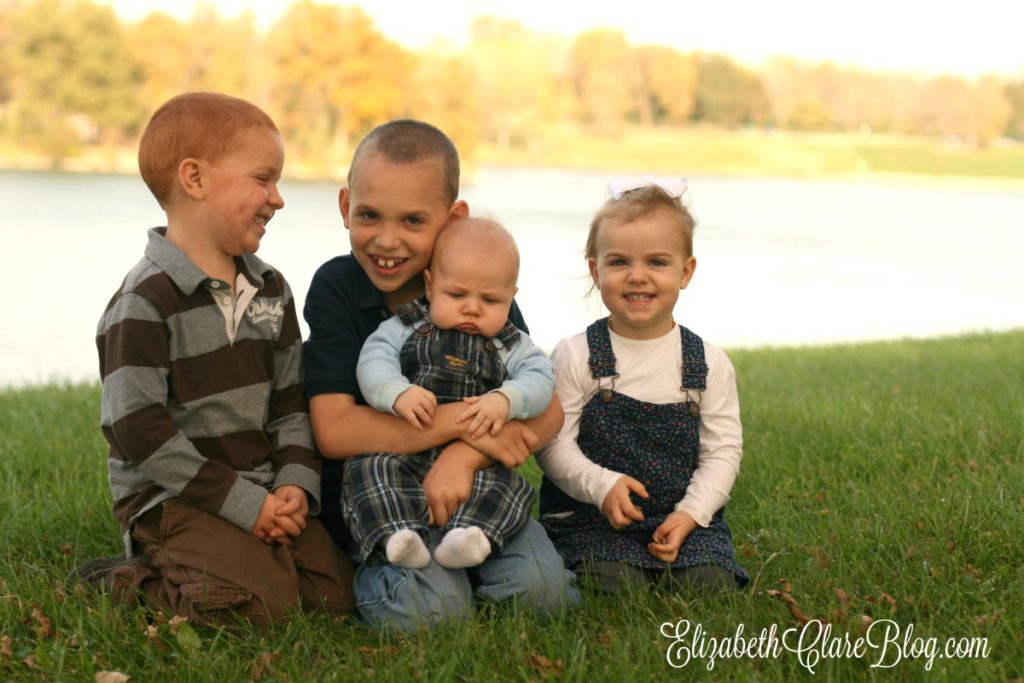 Keeping the Sabbath
Those Christians who have leisure should be mindful of their brethren who have the same needs and the same rights, yet cannot rest from work because of poverty and misery. Sunday is traditionally consecrated by Christian piety to good works and humble service of the sick, the infirm, and the elderly. Christians will also sanctify Sunday by devoting time and care to their families and relatives, often difficult to do on other days of the week. Sunday is a time for reflection, silence, cultivation of the mind, and meditation which furthers the growth of the Christian interior life.
(CCC 2186)
Mass
Yes!  Sunday Mass is an obligation for Catholics.  It is a grave matter to miss celebrating the Lord's Day and can be a mortal sin (in order for a sin to be mortal you must have full knowledge and full consent as well).  Sometimes, making it to Mass can be really difficult (like when you are visiting non-Catholic family members), but it is always worth it!
(If you want to read more about Sunday Mass obligation, read these articles from Catholic Answers.)
Don't shop
Basically don't do anything that requires any one else to work.  That means, no eating out, avoiding the gas station, no quick runs to Walmart.  This may mean being more prepared or doing without.
Tech Fast
I try to keep my Sabbaths light or completely free from technology.  It is amazing how addicting social media and the instant gratification of the internet can be.  On Sundays when I do go completely screen-free, I find it much easier to "be still and know."
Refrain from Manual labor
Growing up on a dairy farm, I know that avoiding all manual labor is not always possible.  However, many of us make non-essential labor a part of our Sundays.  In our family, we try to get our projects (lawn mowing, home repairs, business work, cleaning, projects, etc.) wrapped up on Saturday so our Sundays are free.  I am constantly moving and have a very hard time sitting still.  Intentionally "being still" on Sunday helps center my soul on God.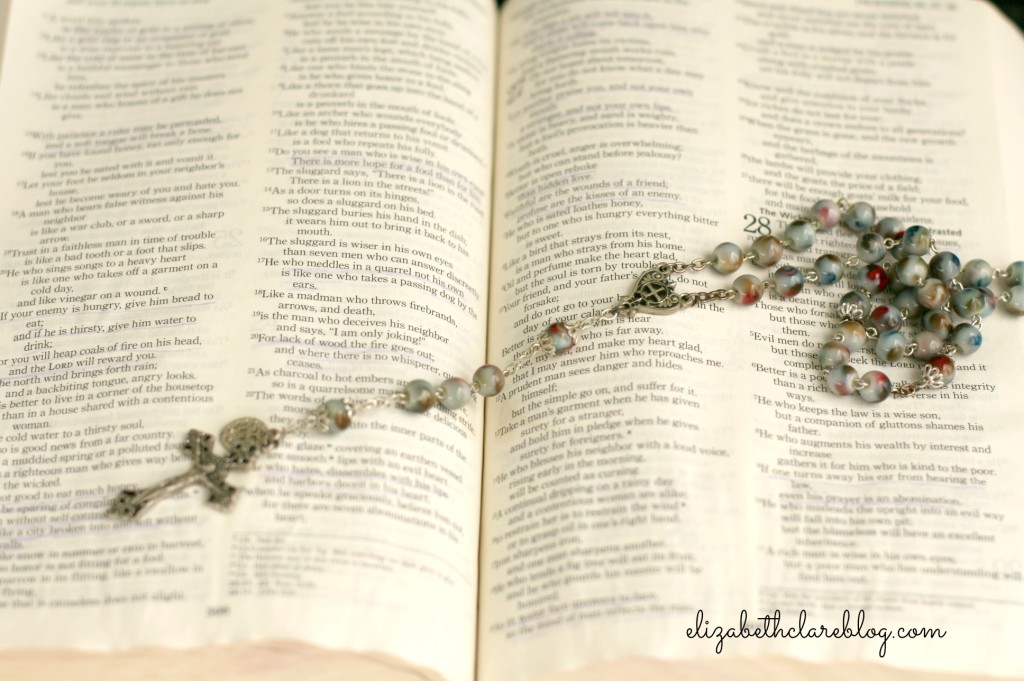 Focus on scripture and spiritual reading
Life is crazy and sometimes we mamas and papas have a hard time finding time to learn about our faith or read about spiritual matters.  Setting Sunday aside as a day for spiritual reading is a fabulous way to continually grow in your faith.
Here are some posts you may like as you consider learning more:
Focus on family
With housework, errands, business matters, and extracurricular activities out of the way, we can really lean in and focus on our family.   Our family loves to escape to local parks and do simple things like fishing, hiking, biking, and exploring together during the summer months.  I love my clear calendar Sundays, I find my mind is clear of mental clutter and I can really enter into my time with my family.  I've come to cherish and guard my Sundays.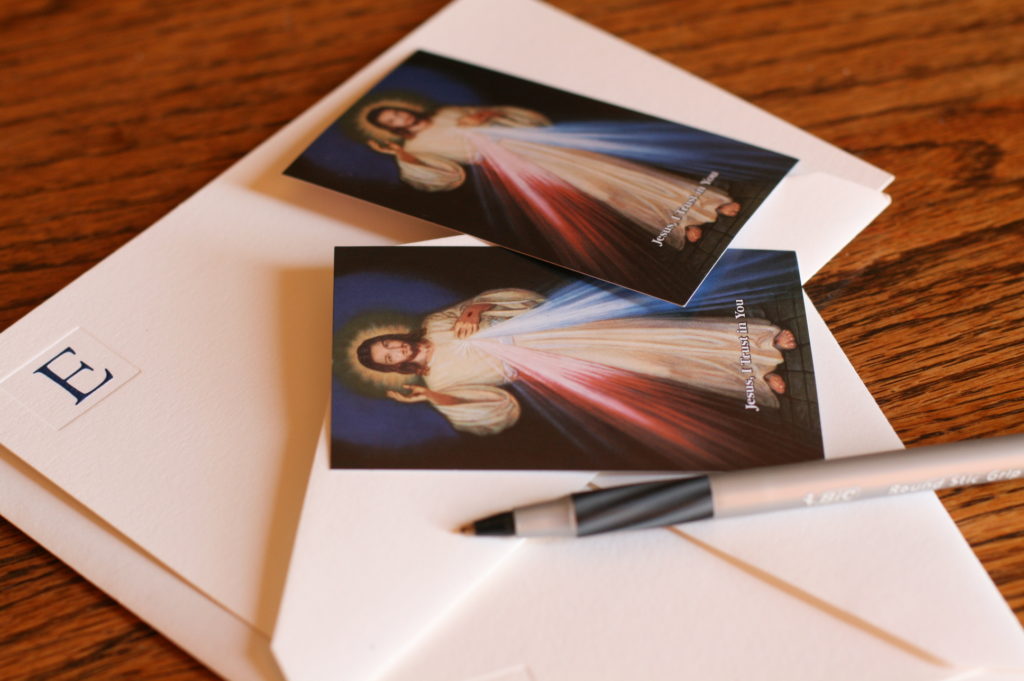 Serve Others
How many times do we put off serving others because our schedules are filled?  Safeguarding Sunday means we have a day open to serve God by serving others.  In our own family, we like to take Sunday visit our elderly neighbor who moved to an assisted living apartment several years ago.  When we think about visiting her (which isn't often enough!), we always put it on our calendar for Sunday when we know we will be available.  This is something we love to do as a family.
I like to occasionally write notes of encouragement to people I know are going through a hard time or for no particular reason at all!  Make some Mercy Packs or check out Living the Year of Mercy for more ideas on extending God's hand to others!
Faith-filled Fellowship
Maybe it's just a call to your long distance family members.  Maybe you invite family that live around for a standing Sunday potluck at your home once a month.  Maybe you have friends over to share in food and fellowship.  Whatever it is, connecting with others is another way to love and serve God.
A Special Meal
Like I said before, I like to make a special, yet simple meal for our family on Sunday.  Sometimes we forgo the fancy meal for sandwiches as we drive to a park for an excursion, but we often still have something special (cookies?).  Maybe you want to brainstorm a list of 5 simple yet special meals to rotate on Sundays to streamline the planning process.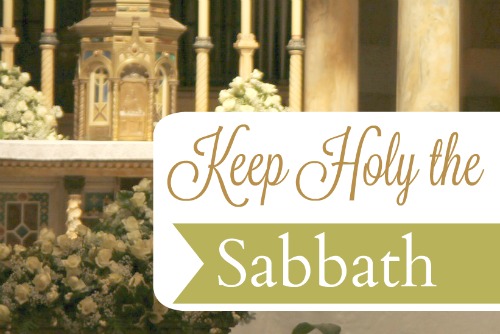 However, you decide to spend your Sunday, I encourage you to find a way to set the day apart from all the rest.  Find ways to make Sunday your children's favorite day of the week and to rest and be renewed in the Lord!
What is your favorite way to spend the Sabbath?
You'll also like:
Undeniable Laws of Mass Behavior
Simple Strategies and Reasonable Expectations for Mass with Littles
Marian Must Reads for Young Catholics
10 Must Do's in Your Catholic Preschool