Vintage books have always been a component to our children's home education.  Drawn to the ideals of Charlotte Mason, I make sure to incorporate lots of living books into our read alouds, curriculum, and required reading lists.  The language of these vintage tales and texts is so much richer than our modern literature and texts and they can be used over and over again.
I've been able to pick up many old titles from local thrift stores and used bookstores, but there are so many more available.  Here is how to get them into your home and homeschool.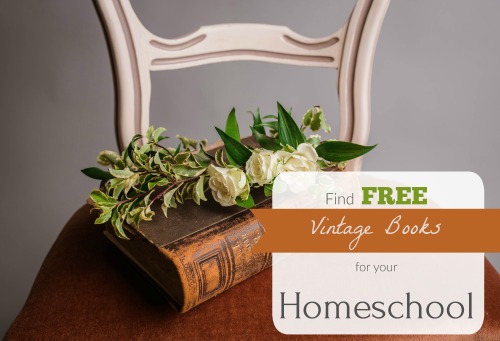 Where to find Vintage Titles for your Homeschool
Searching for a book under a general heading is not always easy.   It is much easier to find books if you know the title, but with vintage books that is not always possible (after all, I wasn't around in 1885 to know what books were being published!).   Here are a few places where I have been able to find vintage books suggestions:
Robinson Curriculum (search for RC booklist)
Where to Access Vintage Books for FREE!
Amazon
For years I have been accessing vintage books on Amazon.  If a book is vintage and in the public domain, it can often be found on Amazon for free.  We purchased our son a Kindle for the specific purpose of reading free vintage books from Amazon.  Here is how to find vintage books on Amazon.
 Search for a specific title within the "Kindle Store." 

Then use the "Sort By" menu to sort the results with the lowest price first. 

Click on the Kindle Editions with the price of $0.00 to download the free book.
Several notes about getting free vintage books from Amazon.
 A Kindle is a very helpful tool for reading these freebies with ease.  This is the newest version of the one our son has had for the last several years.
You don't always get to see the vintage illustrations that accompany a text.
Sometimes there are misspellings and typos within the vintage books on Kindle.
Not all public domain books are available for free through Amazon.
Google Books
I just discovered the beauty of Google Books the other day!  I have frittered away many hours searching for books and adding them to my Google Drive to look into later.  Here is how you can waste your day too!
 Search for "Google Books" and go to the site.
Type in your vintage book title.
Click "Tools" which should bring up "Books" and other ways to refine your search.
Click "Books" and then select "Google Free Books"
Once you click on your title, you may add it to your Google Drive Library
You are also able to download the title as a pdf.
How to read Vintage Titles
It is such a blessing to access these amazing books and for free, but we need a way, or ways, to get them into the hands of our children.  Here are a few suggestions.
Our family's special treat for learning to read is receiving a Kindle.  It sounds all fancy and expensive, but this practice saves us hundreds of dollars yearly, time spent running to the library, and room on our bookshelf.  It is so easy to just hop on Amazon and download a book.  I go through my child's required reading list during the summer and get all those titles on the Kindle for the coming school year.
Note:  The one change I would make with our Kindle is to have it back lit so it is easier to read at night.
Okay guys.  There is something you need to know about me.  I only have a flip phone and we got our first TV a year ago.  Do not come to me for tech advice!
That being said, a tablet is another easy way to read free vintage books.  After downloading your vintage book in pdf form from Google Books, you should be able to read it on a tablet.
We do not have a tablet right now, but I am looking into getting one for this specific purpose.  If you are considering this purchase as well, make sure the tablet is capable of reading pdfs (maybe they all are, I have no idea!).
Print and Bind
This is old school and time consuming, but there is something to be said for having a hard copy of a book.  You can bind your books at home following this method, or have them spiral bound at your local office supply store for approx. $5.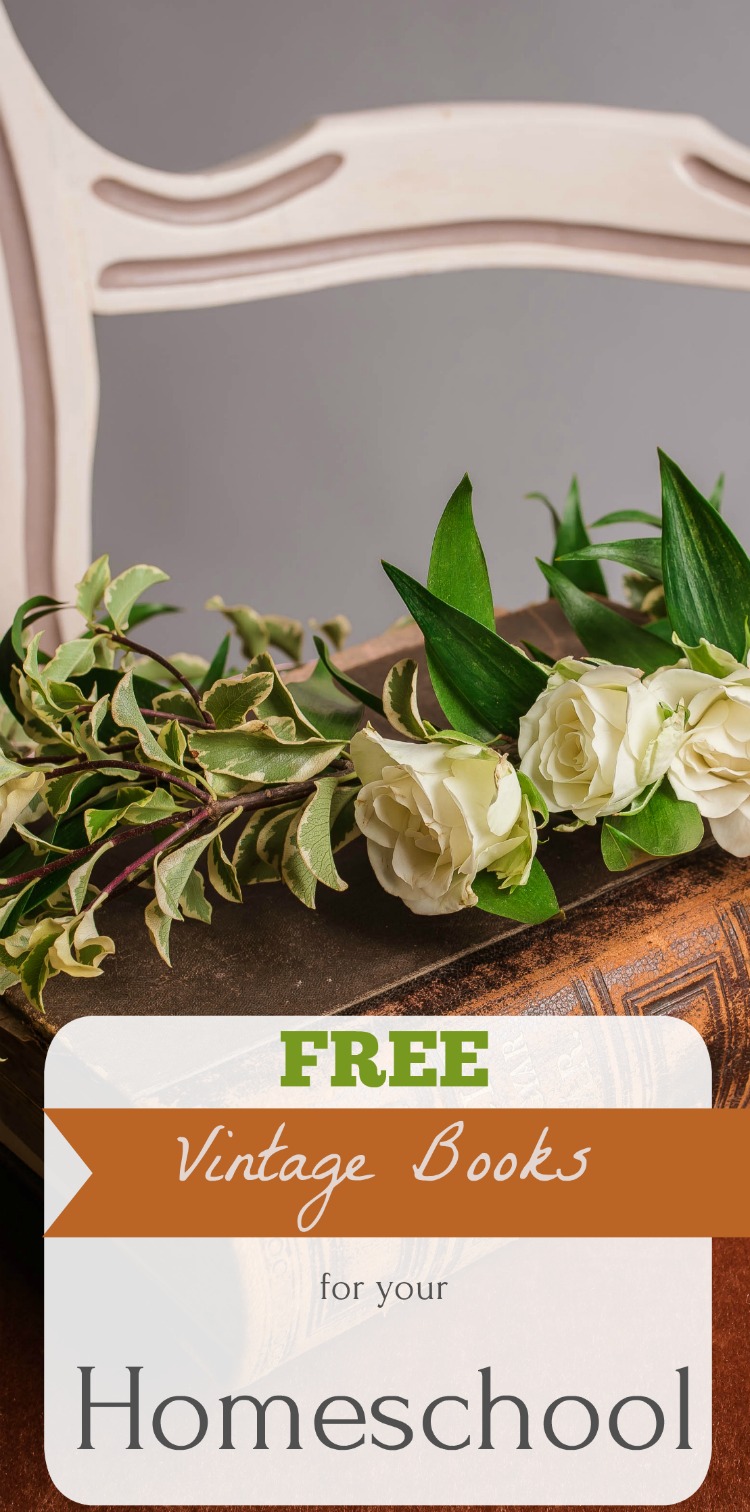 So, do you use vintage books in your homeschool?  Which are your favorite?
A Required Reading List for Your Catholic Child
A Second Grade Required Reading List
Must Reads for Young Catholics