Let's start this story back at the beginning…
It's hard to find a beginning point when you see how much homeschooling is a way of life instead of a sit-at-your-desk-do-your-schoolwork-sorta-thing.  Let's just say, our oldest will be nine in a couple of months so we've been roughly doing it for…um…five years?
Up until this past January, we've done a rather eclectic mix of homeschooling methods and materials (you can see how what materials we used at the beginning of this year here).  I've tried to pull a little of the "best" from each methodology, all the while trying to maintain my sanity.  That is a hard juggling act folks!
In fact, most of the time, I felt that there was no balance.  One thing always seemed to give way.  If our homeschooling was right where I wanted it, my sanity was in jeopardy.  If I had some personal breathing space, I often felt like our homeschooling wasn't up to par.
I hated this swaying pedulum, and began to look for ways to bring more simplicity and continuity into our homeschool.  I wanted to trade in my doubts of never-doing-enough for a bold confidence in our homeschooling plan.
As always, I brought my concerns to Husband.  I'm so blessed to have a husband so involved in our homeschool journey!  Over his Christmas break, we took some time to pray and flesh out our thoughts, concerns, and ideas (a totally normal part of our evenings together).  We talked about what our options were:
A.  Enroll in a homeschool program (Seton, Mother of Divine Grace, Kolbe Academy to name a few).
B.  Use the materials of a boxed homeschool program without enrollment.
C.  Continue on the "Eclectic Pick-and-choose Homeschooling Method."
We chose option B.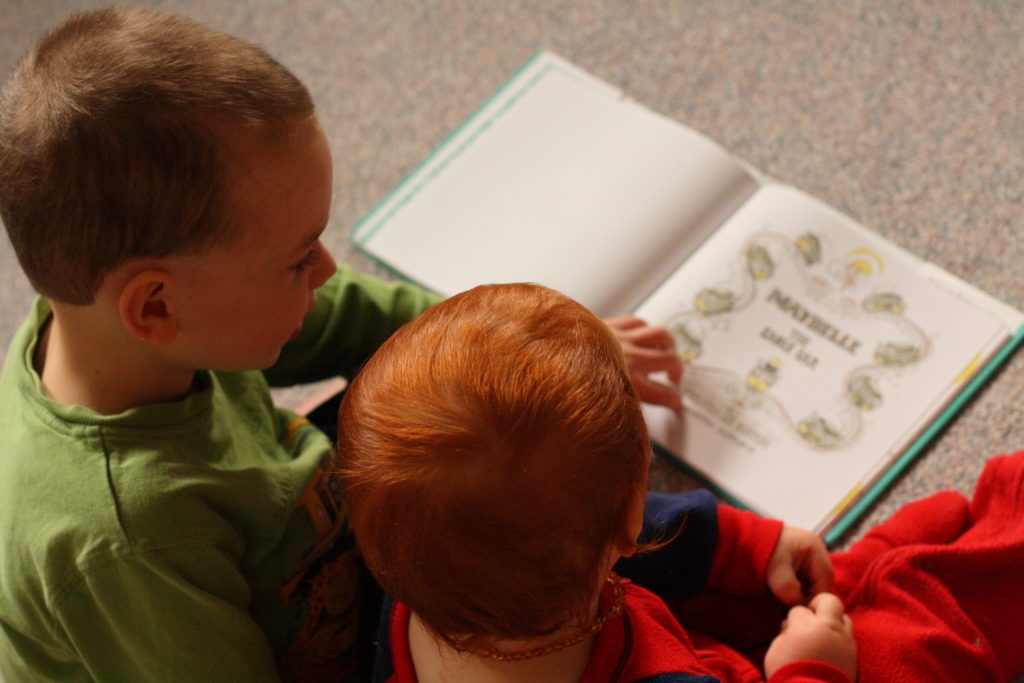 Why not Option A – Enrollment?
I like the idea of enrolling, but that is not currently in our budget.  I mean, it could be, but I don't see it as a necessary expenditure.  With the exponential growth of homeschooling, accreditation is less important for college entrance.  At this point in our homeschooling journey, our oldest being only a 3rd grader, I go over everything with the kids any way, so I saw no need to add another step of handing in grades and papers.
We'll revisit the option of enrollment as our children reach high school age.  It sure would be nice if someone ELSE worried about crossing the t's and dotting the i's on transcripts.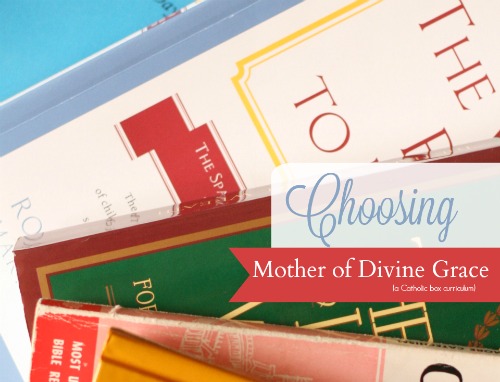 What wasn't working about Option C – Eclectic Pick-and-choose?
There were several reasons Option C wasn't working, namely:  time, energy, and mama anxiety.
It took a lot of energy to start from square one and pick and choose materials for each and every subject every year for ONE child.  Besides choosing curriculum, I also needed to flesh out our schedule and the flow to our homeschool day/week/year.  What would it be like when I had FOUR children school age?
Being a strong-starter-slow-finisher-wanna-be perfectionist meant I was too likely to change course or curriculum whenever the wind blew from a different direction.  Besides the extra expense of new materials, there was all that energy we had to expend figuring out something new…yet again.  I wasn't worried about it at the present, but I knew tha0,t eventually, all this switching was going to lead to some educational gaps.
While I have an AMAZINGLY supportive husband (homeschooled himself), most of the decisions about homeschooling methods and materials falls on MY shoulders.  Maybe I'm just not confident enough, but I worried a lot about our homeschool.  Was I doing enough?  Was our methodology the right one?  I was ready to just follow something that was tried and true and didn't involve reinventing the wheel every school year.
So…we went with Option B:  use a boxed curriculum without enrolling
This left us with a few more options to consider:
Option 1- Seton
Option 2 – Mother of Divine Grace School
Option 3 – Kolbe Academy
Option 4 – Catholic Heritage Curriculum
Option 5 – Angelicum Academy
Option 6 – St. Thomas Aquinas Academy
Option 7 – Our Lady of Victory
In all actuality, we only considered a few of these options.  We were familiar with Seton (Husband received his homeschool diploma from them), Mother of Divine Grace School, and Catholic Heritage Curriculum.  The others we were not familiar with at all so we didn't even think twice about them.
Now, quick side note, I am not at all saying you must switch to a box curriculum or that it is the best way to homeschool.  I know so many confident, successful homeschoolers who do a great job picking and choosing their materials.  Part of homeschooling well is knowing your own personality type, and my personality type just was not comfortable with that method.  Do what suits you and not what others are doing.  I offer our family's decision as solely food for thought on your homeschooling journey.
Why not Seton?
Our first thought was Seton.  Husband was successfully homeschooled (second grade and on) using Seton.  In our opinion, he has a good education.  We had even used some of their materials…for awhile… I hated them.
Know that I have a lot of respect for Seton, so I am NOT judging you if you use their materials.  BUT they just weren't for us.  Too much textbook learning, and, in my opinion, high on busywork and low on what I would term real learning.  I wanted living books to be the cornerstone of my children's education.
I liked the fact that Seton is accredited and if we wanted to we could enroll our children during high school, but I just could not make myself like their program.  I really wanted to, but I couldn't.  I also knew that Seton isn't as flexible in allowing substitutions.
Seton was out.
What about CHC?
Next up was CHC (Catholic Heritage Curriculum).  I had used a lot of their material and liked them a great deal.  While I like the gentle approach to learning that CHC takes, I wanted a curriculum that got more and more rigorous as our children worked their way up the elementary ladder.  CHC was also hacked off our list.
Why Mother of Divine Grace (MODG)?
All this decision making came to a head during the Christmas season.  We were stuck.  For some reason I couldn't push past my dislike for Seton.  It's what Husband's family had used twenty years ago and my brother-and-sister-in-law used now.  Seemed like all the respectable people we knew used it.  I've been told Seton is the gold standard in Catholic homeschooling, but I just couldn't make myself like it.
I knew doing Seton just because everyone else says it is great was NOT a good reason for our family to take that direction.  That reason alone was not going to keep me going with a curriculum I hated in the middle of the February doldrums.
We (Husband and I) had just delved into this homeschooling conversation one night after the kids were tucked in (part of our daily ritual) and had gotten as far as "We want something structured and laid out..but what is there beyond Seton?"
The next day found us traveling to visit my in-laws.  By God's Providence, homeschooling came up.  They were switching programs from Seton to Mother of Divine Grace (MODG).  Mother of Divine Grace!  I'd totally forgotten about it!  It was like a gigantic weight was lifted as soon as my sister-in-law mentioned it!  God was definitely giving me some grace in her words!

I browsed the materials my sister-in-law had already purchased.  There was a syllabus with lesson plans laid out day-by-day.  And there were REAL books, memory work, poetry, and arts – all those true and beautiful things I really wanted in my children's education. 
That night Husband and I poked around the MODG website.   I was thrilled and wanted to order right then, but I decided we needed to think and pray on it for awhile.  A week later, I was still just as excited about this program.
We ordered the MODG syllabus, a new math program, and all the materials.  The next week, we dove head first onto our new homeschooling path.

We've been using MODG now for several months and I thought you may find it helpful to see what we are enjoying about the curriculum.
Things I'm loving about MODG:
The Syllabus.  Even though I know developing a lesson plan isn't that hard using your own materials, there is something so nice about having everything laid out in one place.  Before the beginning of the week, I take some time to develop a weekly checklist for my oldest using the MODG syllabus ( I include this in our student binders to help promote independence in our children's learning).  It helps us make sure everything is getting done.  You can also purchase day by day lesson plans for your child, but we stick with just the syllabus since we modify a little.
The Materials.  I have so far really liked the materials that MODG suggests.  The energy I would have spent on searching for and choosing materials I can now use to refine MODG (like streamlining it for our multiple ages) or work on extras I didn't have time for before (like poetry teas, nature study, and liturgical celebrations!).
It's Catholic.  I think this should be pretty obvious.  This is the main reason we are homeschooling our children after all:  to give them a solid education grounded in the Catholic faith.  I love that the main religion text is the Baltimore Catechism.  We had already been using it in our homeschool, and I have really come to love this firm foundation in the faith.
The Option to Enroll.  I love that, should I want to, I would be able to continue using the same materials and enroll my children in an accredited school.  This is something we will re-access every year.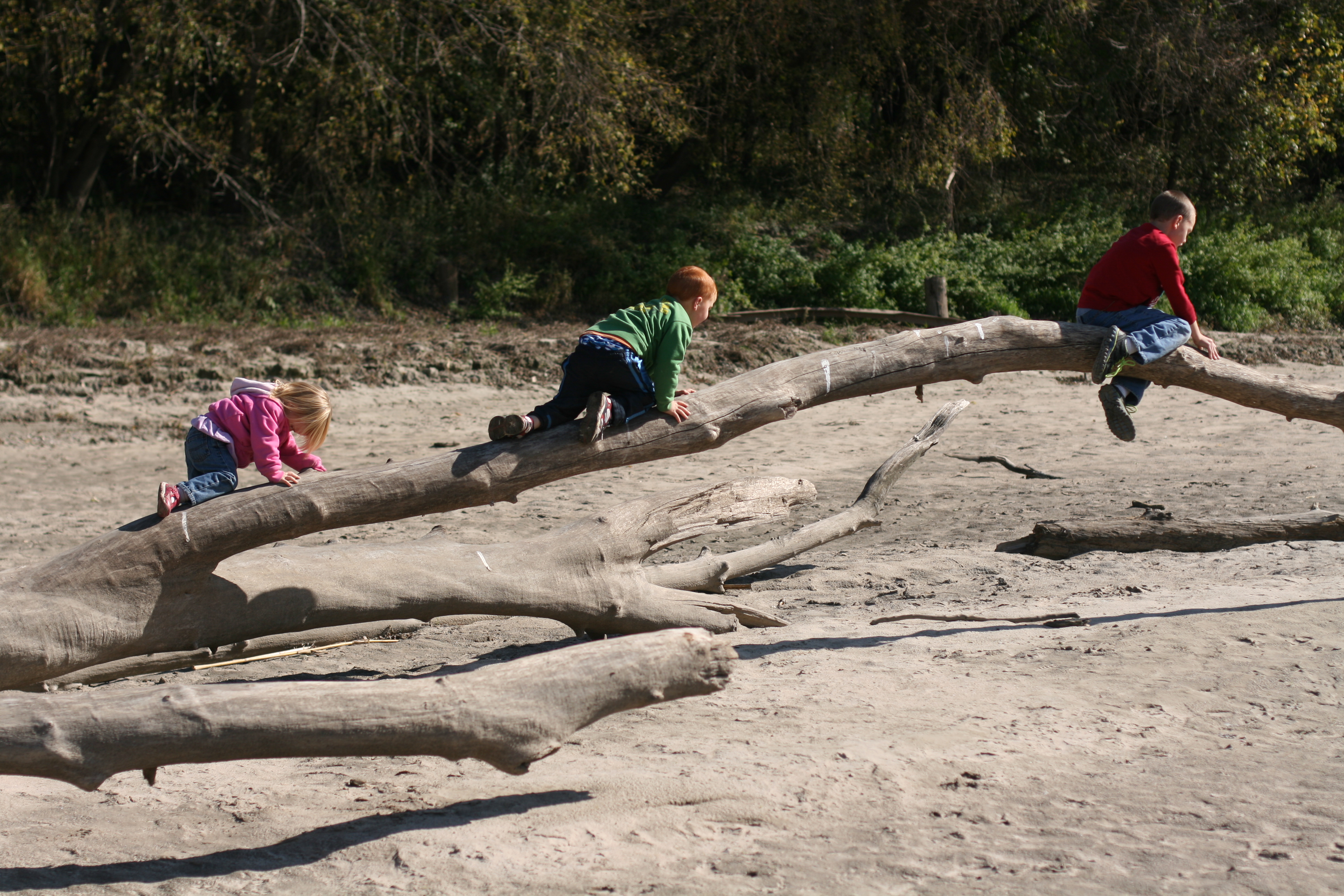 This is what has worked for our family.  Switching to MODG doesn't mean our family's homeschool is completely on autopilot, but it does lighten my load considerably!  I still put plenty of energy into our school, but I stress a lot less knowing we're using a solid program.
To some, a boxed curriculum may be a burden, but for me, it has been such a breath of fresh air!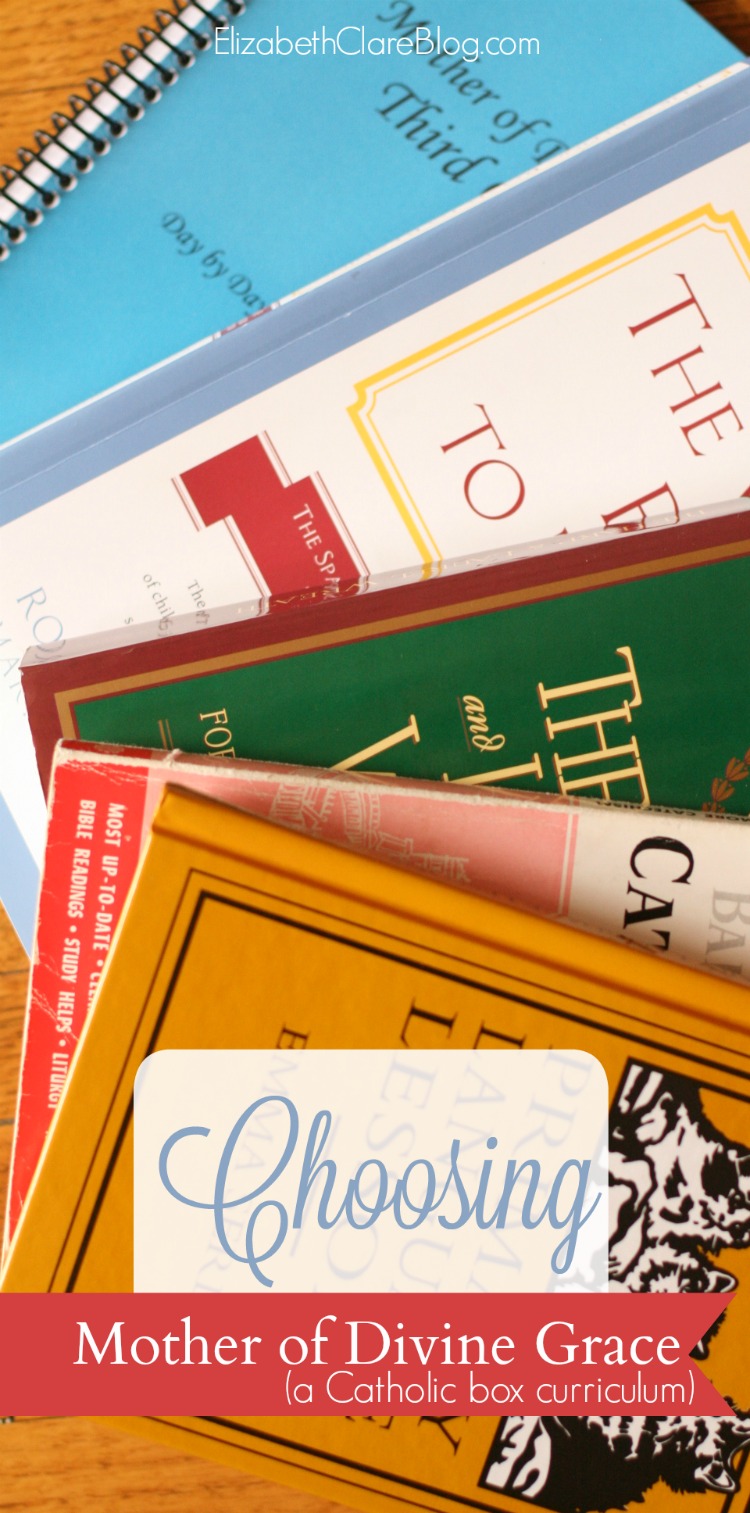 Do you use a boxed curriculum?  I'd love to hear your thoughts!
Other posts you might like:
10 Must Do's in your Catholic Preschool
An Intentional Booklist for your {Catholic} Child
Streamlining a Boxed Curriculum
Must Reads for Young Catholics