It is spring, which means my mind is churning with thoughts of homeschooling!  I thrive on this stuff and can get totally lost planning, making spreadsheets, reading books, and  researching curriculum.
The last year and a half we've been doing Mother of Divine Grace.  It was a good change for us in that it helped our family progress into a homeschool with a bit more structure and rigor.  No lesson plans and focusing on the 4 R's (Reading, wRiting, aRithmetic, and Religion) are fine for those early elementary years, but my oldest (who just completed 4th grade and will be turning 10 soon) was ready and needed more of a challenge the last couple of years.  MODG provided that for us.
So what is on tap for next year?
For one thing, we won't be following Mother of Divine Grace so closely.  Each boxed curriculum and each homeschooling method has its strengths and weaknesses.  For the foreseeable future, I plan on combining the things I see as the "best" from several Catholic curriculum providers (religions, language arts, art appreciation) as well as working in solid programs from a couple non-Catholic providers (Latin, math, geography, history, typing, writing).  (I plan on sharing the specifics of our 2017 -2018 homeschool curriculum and plans with you in a later post as well as the scope and sequence Husband helped me develop for our homeschool.)
So why did all this change come about?  There were two main reasons:
While we have been happy with the education we've provided our eldest, there were a couple subjects he was weak on.  The learning deficits were not caused by lack of ability on his part, which meant we needed to re-access the method and curriculum we were using.
  The conditions of our homeschool last year were less than ideal with Christian developing Epilepsy and his subsequent lengthy hospital stay and ongoing treatment.  Between this and knowing that the demands on my time will only increase with our other three children growing into school age, we needed to look for school options that were even less teacher dependent in both preparation and implementation.

Husband has been such a huge support in our homeschooling endeavor.  He makes sure I have everything I need (materials, time, budget, emotional support, etc.) to make school at home happen successfully.  When I brought concerns to him this spring about several homeschool subject areas, he immediately dropped what he was doing and helped me come up with criteria for sorting through all the noise, marketing, and options available.
As we were making decisions for the coming year, I found myself constantly asking myself if the materials I was considering fit these criteria.  It was immensely helpful to me to have a rule to judge curriculum choices by.
I thought it would be helpful to you to see that decision criteria along with what other considerations go into choosing our homeschooling curriculum.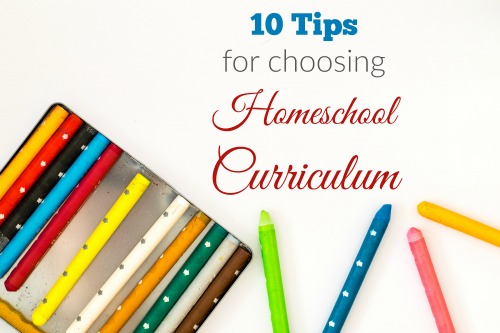 My 10 Criteria for Choosing Successful Homeschool Curriculum
(In this list, I get brutally honest about some of the homeschool curriculum I have used in the past or ones we are currently using.  These opinions are completely my own.  Know that if you see a curriculum you are using on the "naughty" list, it does not mean I think you shouldn't use it.  It is nearly impossible to find a curriculum that fits all the criteria, and I use several that make the naughty list in one area or another.  It is also important to remember that each homeschooling family is different and what doesn't work for me may be what works for you and visa versa!)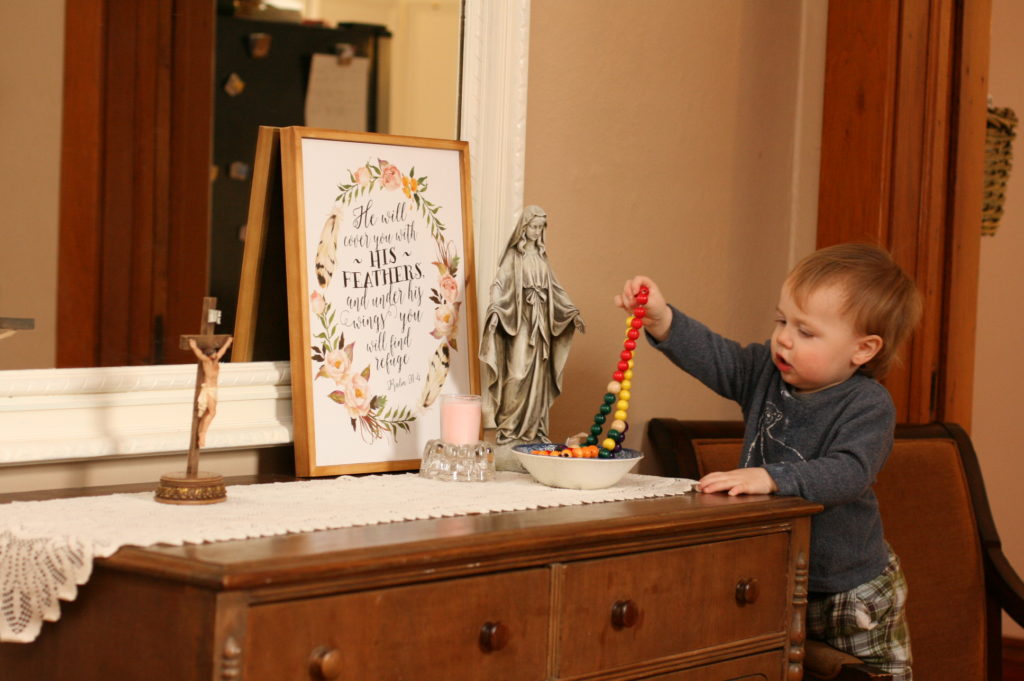 1.No Content Contrary to the Faith
This is for obvious reasons the #1 factor we look at when we choose a curriculum.  We are making a huge investment in our children's schooling primarily so we can hand on the faith in an unstained and solid manner.  While we prefer Catholic curriculum, sometimes it is necessary to use non-Catholic material.
When we do go with non-Catholic material, we make sure the material does not contain anything contrary to the faith.  Not only is it damaging to our children's faith formation, but we prefer not to "back" these institutions with our homeschooling funds.
Nice List:
Naughty List:
anything from Bob Jones University (a down-right anti-Catholic institution)
Abeka materials (I know less about this organization, but I do know several of their subjects have anti-Catholic remarks in them.  For now, we have been able to steer clear of this provider.)
History or Science materials from anti-Catholic religious affiliations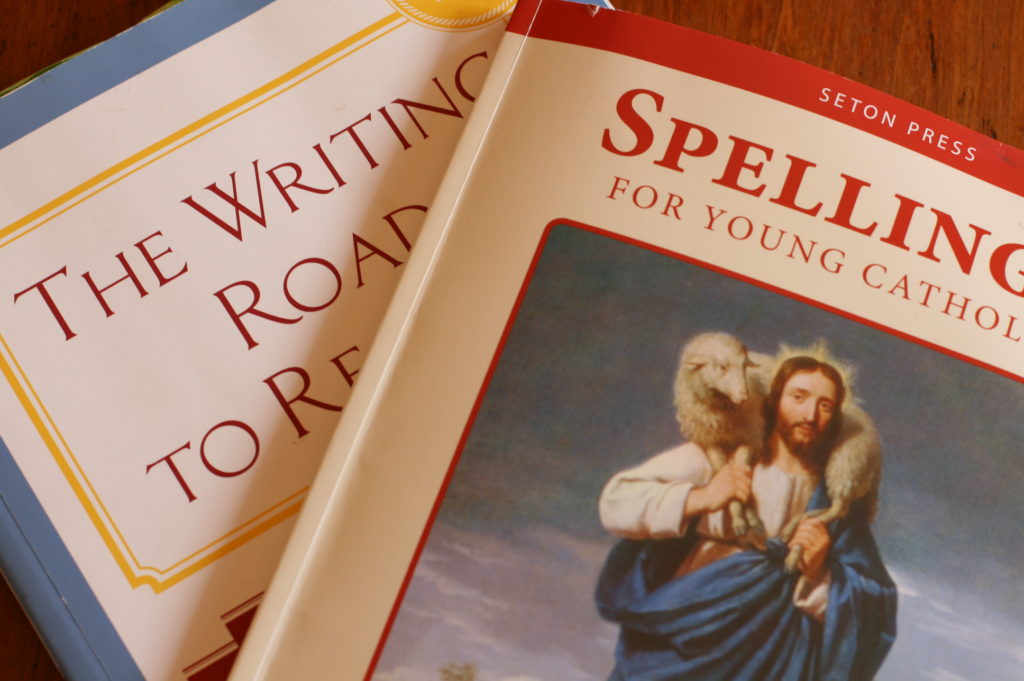 2.Solid Material
This also should be an obvious criteria.  We want to give our children the best education we can, so the materials we use should give them a strong foundation in the subject.  Most of the materials we have used are solid materials so I don't really have a naughty list!
3.Enough Practice
Practice is what makes perfect, right?  I've learned through experience that each curriculum needs plenty of practice if the material is going to "stick."  In fact, it is better to have WAY too much practice than too little.  A child does not have to do all the practice, but it is there should they need it.  As an example, I assign only the odds or evens for each Saxon math lesson.
By having plenty of practice available, I'm not left searching the internet for printables to reinforce what their curriculum should be teaching them.  If I'm paying for a curriculum, I don't want to be spending my time supplementing it.
Nice list:
Naughty list: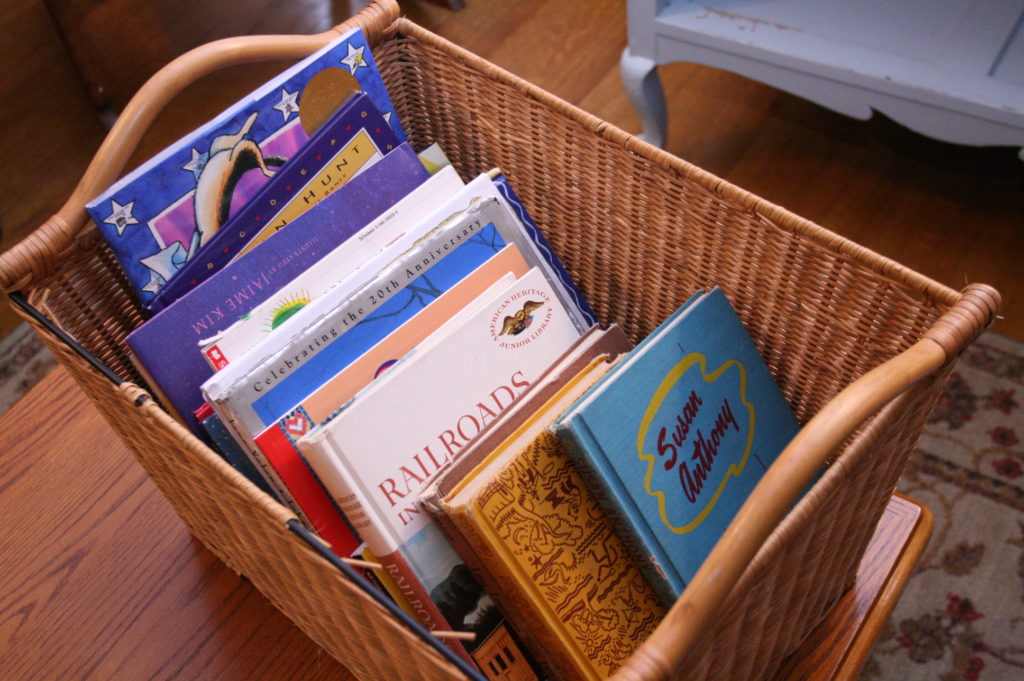 4.Lack of Busy Work
While I like to make sure each curriculum I choose has plenty of practice, I loathe busy work.  These are two different entities entirely.  Busy work is work for the sake of eating up time (think of a classroom setting).  Practice is implementing learned concepts until the idea becomes solidified in the learner's mind.  Each task our children do in their education should be motivated by some purpose.  (Again, no naughty/nice list for this one.  I've been careful to screen for busywork!)
5.Review
If our children are not constantly using their acquired knowledge, they will quickly lose it!  I want a program that is either building on and implementing old material or constantly reviewing it.  With the demands on my time, I do not want to be cobbling together reviews for my children.
Review is different than practice.  Reviewing is using old material so they don't lose it.  Practice is implementing new material.  Both review and practice are important.
Nice list:
Naughty list: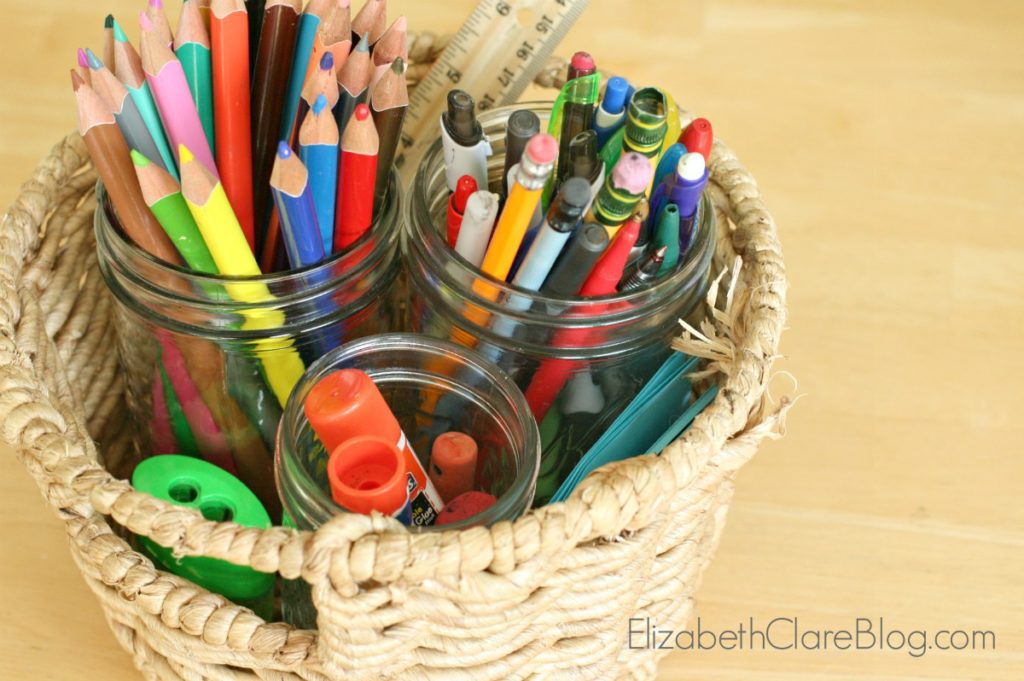 6.Measurability or Testing
While I usually know exactly where my children are excelling or struggling, I still like to have a tangible way of accessing my children's educational growth.  My children need to be able to demonstrate to me that they understand the material.
Built in testing is also a way I like to show the outside world that we are really schooling.  I keep all those tests or quarter reviews as proof of our homeschooling efforts.
Another reason we like to test our children is so they are used to the whole testing process.  Husband (a homeschool graduate) feels that his lack of test-taking skills and experience hindered him in college.  Of course, this is just his personal experience, but we want to make sure we provide those skills and experience to our children.
Nice list:
Naughty list:
7.Ease of implementation
A program must be easy to implement.  As my children's primary educator, I should not have to take a course in order to implement the program.  I should be able to read a short introduction to the program and know exactly how it will practically run in our school.
Nice list:
Naughty list: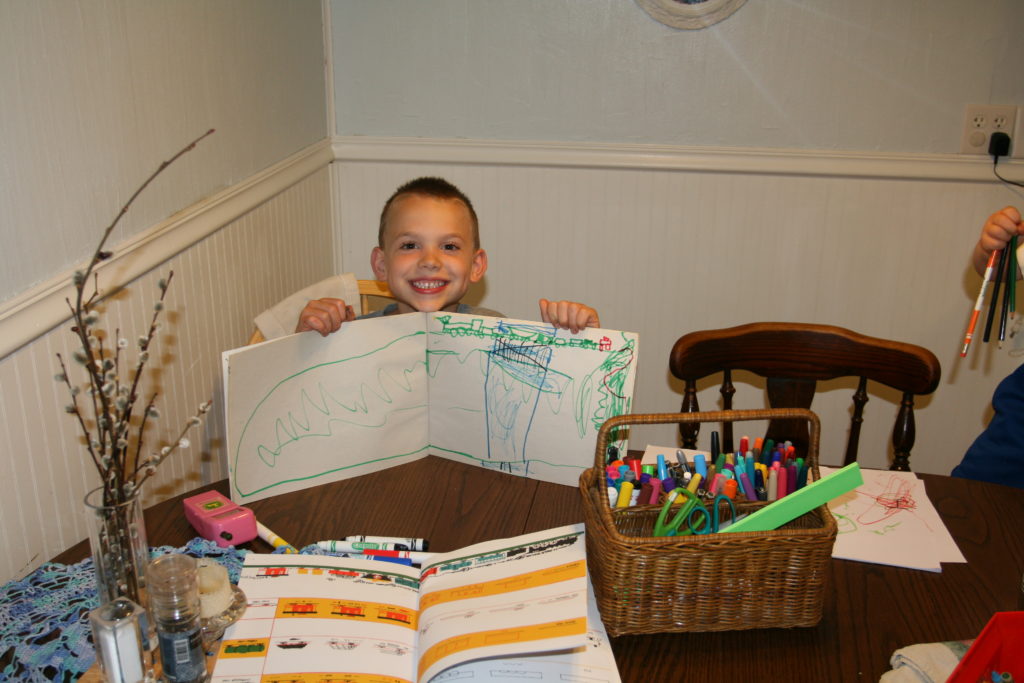 8.Prep Time
I do not like programs that require a lot from me.  I don't want to be spending the bulk of my time cutting, reading, pasting, printing, searching, organizing, etc.  I want to spend my time in the actual process of teaching.  My children need one on one tutoring for subjects like reading and phonics instruction, early math, and writing.  They also need thoughtful discussions about our faith.  I want to spend my time there and not on subjects that should nearly run themselves.
Nice list:
Naughty list:
Printables found on the internet
Preschool programs heavy with crafting
9.Amount of Teaching Time
A practice that pays dividends is making your children as independent in their schooling as possible.  To make this happen, curriculums need to have a clear structure, easy to follow instructions, and minimal teaching time.  Again, there are enough subjects (like writing and early reading instruction) that one-on-one tutoring is absolutely necessary.  I choose to spend my time on those subjects and let as many of the others be done independently as possible.
This does not mean I never look at my children's work or that I don't spend time teaching them.  I spend a half hour to one hour with my 4th grader daily going over his completed work, fixing mistakes, and teaching.
Nice list:
Naughty list:
All About Spelling
Writing instruction (I have yet to find a program that is set and forget when it comes to writing)
Phonics and early reading (this is the nature of teaching children to read!)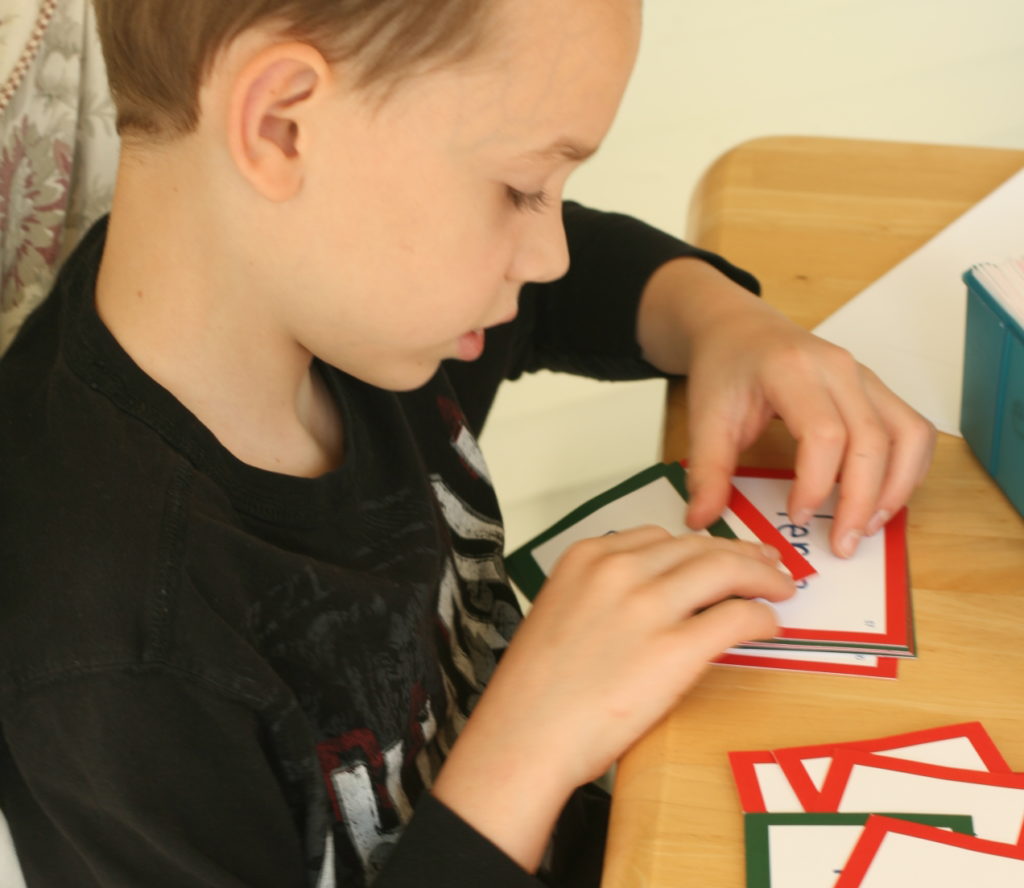 10.Needful
Husband and I are constantly asking ourselves, is this subject needful?  We have come to some counter-cultural conclusions through asking that very question.  We plan on teaching vocabulary not in elementary, but in high school.  Geography is only given 3 years.  We plan on formally teaching science and history in high school only.  Instead of focusing on these in a formal manner, much of these subjects are taught through our required reading list that our reading children work through.
Of course, we teach music, music appreciation, art, and art appreciation, even though many would say these are not needful.  We see these as part of a well rounded liberal arts education, although they are the first to get dropped when we can't get everything done.
Nice list:
Reading
Writing
Arithmetic
Religion
Naughty list:
Reading comprehension
Elementary vocabulary
Formal elementary science
Formal elementary history
So do you agree or disagree?  What are your homeschool curriculum criteria?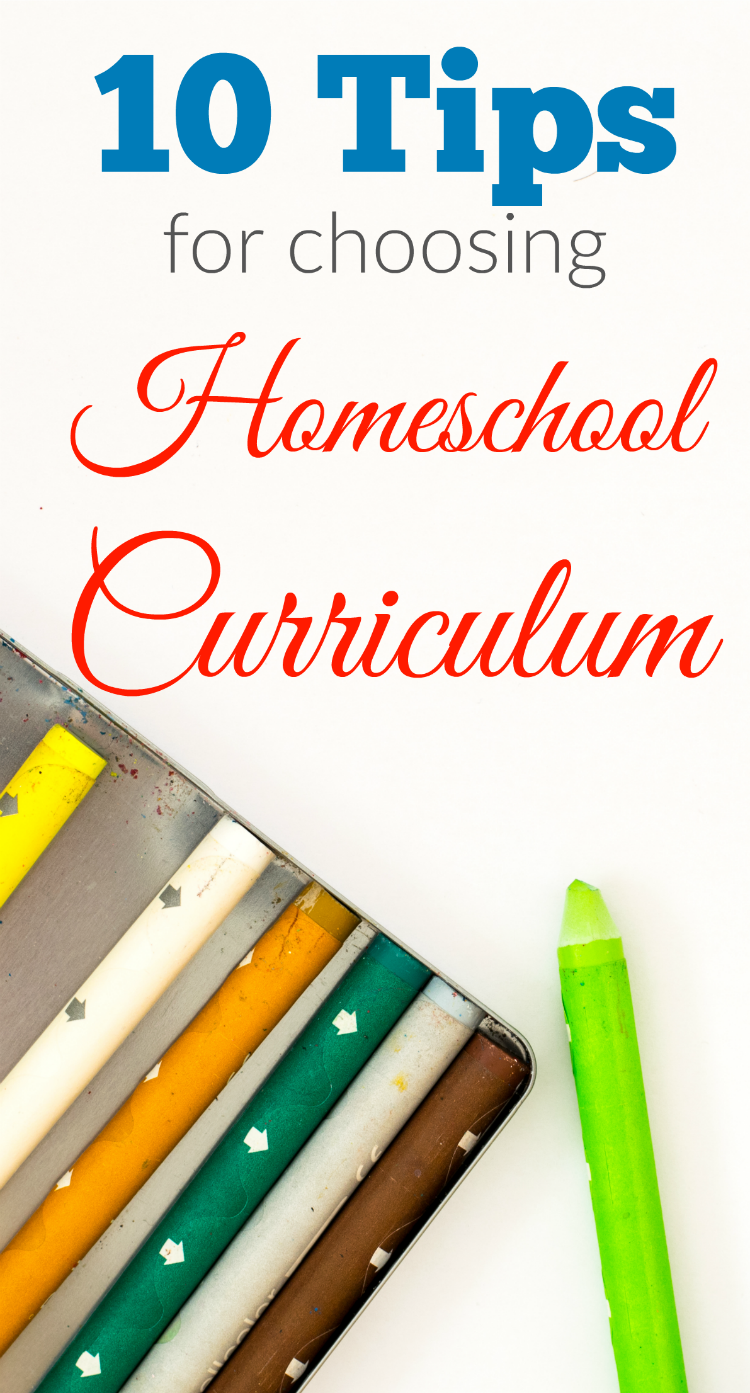 You'll also like:
10 Must Do's in Your Catholic Preschool
Quiet Time Activities for your Preschooler
Why We Chose Mother of Divine Grace