It has been a long, long, long school year.  Last summer was less than relaxing with Husband's bad bout with Mono and subsequent month off of work.  Then, after Christian's first seizure in October, this past winter became a blur of MRI's, blood draws, doctor visits, ER runs, a 12 day hospital stay, a jet transport to a larger regional hospital, pill pushing, and meals filled with canola oil, butter, mayonnaise, and whipping cream.  Those two major events were sprinkled with other very personal struggles that no one but us will ever know.
Despite it all, my cup overflows.  I get to live my days in my beautiful home with my beautiful family.  I am able to put three square meals a day on the table without any worries.  I can receive my Lord every Sunday and am fed through His Word every day.
Through it all, I've remained convinced of our family's homeschool calling and become even more aware of the immense blessings God has poured out on us for following that path.
Right now, we are in the midst of our last two "official" school weeks.  I'm filing away old curriculum and pouring over the new.
The end to this school year has been fairly anti-climatic.  We very much in the midst of several curriculums after making switches and additions in the middle of the school year.  We also plan on continuing with several subjects through summer (Lowell with be doing math, Latin, spelling, and writing; Christian and Lilla will work on handwriting, reading/phonics, arithmetic, and religion).
I find it important that I step back every May and reflect on the past year.  I ask myself what worked and what didn't in our schedules, routines, curriculums, and other areas.  Here are my thoughts on this year.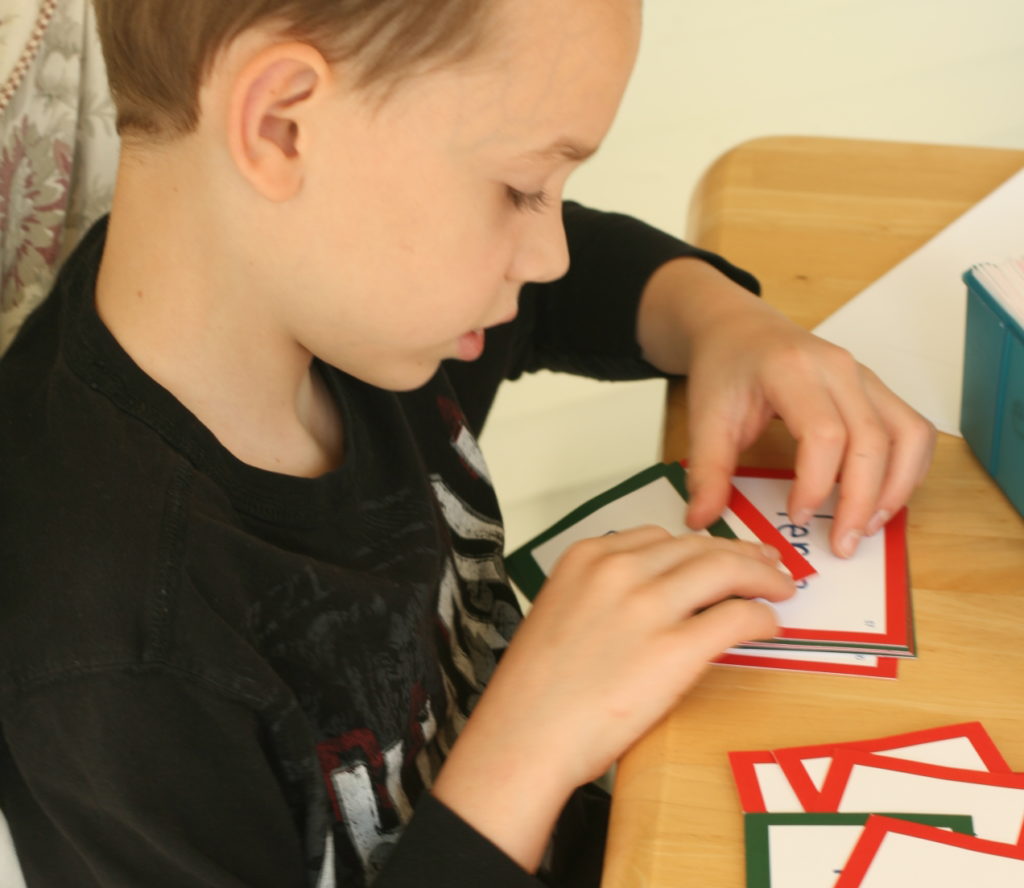 Lowell (4th grade):
Math
Worked:  Saxon 
We still very much enjoy Saxon.  We began homeschooling with Singapore, but I found it did not have enough built in review for my liking (I will still be using Singapore for 1st and 2nd grade).  We had been warned again and again about Saxon, but, in the end, we have been very pleased with the program.
nearly self taught
lots of practice
lots of built in review
built in testing
no preparation
English

Didn't work:  Intermediate Language Lessons
We started the year following the Mother of Divine Grace course of study.  I thoroughly enjoyed the Charlotte Mason type approach in Primary Language Lessons last year, but Lowell needed more of a challenge for his grammar and writing skills this year.
teacher dependent
very little practice
no built in review
no testing
Worked:  Seton English
I'm a big Seton grouch, but they have a solid reputation when it comes to their language art's curriculum.  Though Lowell is finishing up 4th grade, I started him on the 4th grade book in early April.  I taped $5 at the end of his workbook to encourage him to finish as quickly as possible.  He is making quick progress and should be done with it by the end of the month, putting us back "on track" for next year.
nearly self taught
lots of practice
lots of built in review
no preparation
Latin
Didn't work:  Beginning Latin I

This was another Mother of Divine Grace curriculum.  I felt it wasn't organized very well and was very teacher dependent.  I knew immediately that it wasn't going to work, but we continued with it for 8 weeks before finally switching to Latina Christiana.
badly organized
teacher dependent
moved too quickly
not enough review
Worked:  Latina Christiana
We made the switch the Latina Christiana in October, and I wish we would have done it sooner.  The program is organized well and comes with a DVD teacher – which is perfect for a mom with no Latin experience.  The one aspect of this curriculum that I dislike is that the DVD instructor speaks WAY too quickly.  She does not allow time for the student to respond.  We've had to train Lowell to pause the DVD so he has a chance to respond before moving on.
(NOTE:  I have since purchased First Form Latin, the next step in this series, for the 2017-18 year.  However, the program seems to be more "mom intensive."  I have not completely ruled it out, but plan on taking some time discussing the program and a viable alternative (Latin for Children by Classical Academic Press) with Husband before setting the Latin course in stone for 2017-2018.  I'll let you know the outcome!  If any of you have suggestions or advice about either First Form Latin or Latin for Children, send me your thoughts via comment or email (elizabethclareblog (at) gmail (dot) com)
no prep
lots of practice
built in review
easily testable
nearly self-taught
Typing
Worked:  Typing.com
You can't beat the price here- free!  Lowell is slowly building his typing skills
not teacher dependent (though I do watch him closely to make sure his typing form is correct)
free!
easy to follow
Spelling

Didn't Work:  Writing Road to Reading
After 2 years of implementing this program, I was completely fed up.  Lowell's spelling did improve over that period, but I credit his natural development for that growth, not the WRTR.  It totally complicates what should be a very simple and straightforward subject.
dependent on mom
complicated program (there are courses to take to help you implement it!)
no built in review
no built in practice
no built in testing
Worked:  Seton Spelling
Don't try to fix what isn't broken!  We have turned back to the traditional way of learning spelling and are finding the list a week with built in workbook exercises to be an easier to follow and implement format.
no prep
lots of practice
built in review
easily testable
nearly self-taught (I go over the new spelling rule on Monday and give the Friday quizzes)
Religion

Worked:  Baltimore Catechism
It is no secret that I love the Baltimore Catechism.  Even so, we are looking into some new materials next year.  I'm eager to share them with you after implementing them for a time.
You may also like to read:  Using the Baltimore Catechism in Your Homeschool
History

Worked:  Literature and Story of the World audiobooks
No formal history here.  We have all 4 volumes of the Story of the World audiobooks and we listen through the whole set at least once a year.  The kids love them and so do we.
Coupled with our carefully chosen booklist, our children are getting a solid overview of history.  This is my only aim for elementary history.
We followed the Mother of Divine Grace curriculum for history our first semester, but when life got hectic we fell back into our more relaxed history study.
Science
Worked:  The New Way Things Work, literature, and unschooling

I'm not an unschooler, but I think that elementary science is a subject that can be totally delight-led.  There is nothing children learn in elementary science that cannot be learned in a year's time in high school.  In our homeschool, we would rather focus on other subjects during the elementary years. (For those of you wondering, I have a degree in biology and Husband is an engineer so it isn't like science is some foreign concept to us!)
That said, there are still things we use in our home that educate our children about the world of science.  Husband loves to read through The New Way Things Work with the kids one evening a week. The kids are always left begging for more of this humorous read.  After reading a page or two, Husband usually takes them out to the garage to experience what they've just read.  I love that he does this with them as that is just not my way of teaching or learning.
I also intentionally include some science literature in their reading list, and we allow them to explore freely.
Despite our unschooling approach, Lowell understands electrical circuits, magnetism, and basic mechanics better than I do!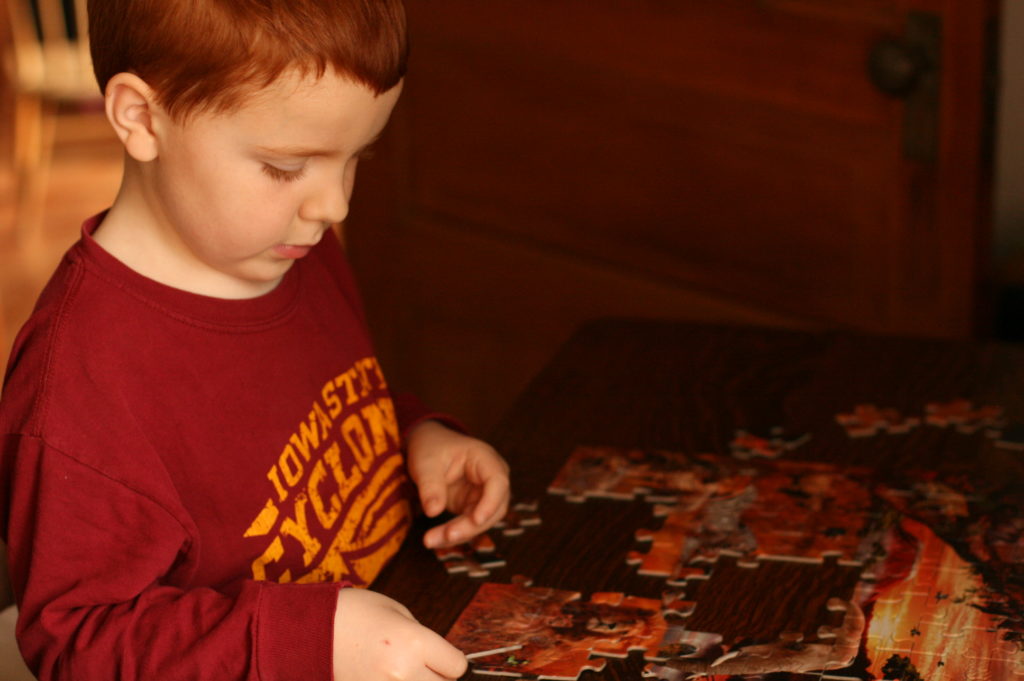 Christian
It has been a tough year for this little fella!  I'm amazed at how he has still been able to grow academically despite all the rough patches.  School has been very hit or miss, especially from November through March.
I do not spend a lot of time doing formal school with my 1st graders on down.  A half hours time provides ample opportunity to focus on the 3 R's.
Math
Worked:  Old workbooks
I have lots of old kindergarten type workbooks that we have been able to pull worksheets from.  Using those workbooks and counting objects in books has given Christian the basic math concepts I expect my kindergarteners to grasp.  I did purchase this one workbook for him this year, but could have gotten by on what we had on hand.
Reading
Worked: 100 Easy Lessons, Bob Books, Sight word flashcards
I used 100 Easy Lessons to get Christian reading this year.  Reading is still a lot of work for him, but he can easily sound out words and is well on his way to becoming a fluent reader.  The program does a nice job of teaching children how to blend the phonetic sounds to make words, introducing sight words, and moving slowly and incrementally.
To practice his reading skills, we have been using our set of Bob Books.  I can't say enough good things about these easy readers.  They are slow moving and do not include a lot of sight words like other early readers.  The stories are humorous and my kids always love being able to read a whole book on their own!  Both of my boys have enjoyed these while learning to read.
We've been using these sight word flashcards the past year.  If you are considering purchasing them, I would stick with the first few sets.  There is an enormous amount of words in each pack and the later packs are unnecessary.  We have been working on just 30 or so sight words this year.  I was amazed that after working on these this fall, Christian could still recognize the sight words in February after all he had been through.  The brain is an amazing thing!
Writing
Worked:  Seton Handwriting and other workbooks
With the effects of all his medications, handwriting has by far been the most difficult subject.  We went months doing every school subject orally because he simply could not write.  He is much less shaky now and in the past few months we have been working through the Seton K Handwriting.  It does a nice job of moving slowly from basic strokes to letter formation and there is plenty of practice.
I purchased the same workbook for Lilla who just turned 4 because she was ready for it.  If your child is holding their pencil well and writing well, you may want to look into the next grade level.
Cooperative Learning
This seemed to be a totally failure this year!  We were very much in survival mode most of the academic year, and the first thing to get pushed to the side are the "extras."  Instead of focusing on all these subjects at once, I'm considering assigning 6 week terms to each for the 2017-18 school year.
Art
This subject just didn't happen this year except for a handful of times when we worked through the Drawing Textbook (we maybe completed 10 lessons!).  I liked that there was zero prep and that my oldest could complete the lesson without any guidance if needed (although I didn't push or supervise this so it didn't happen).  Christian and Lilla liked to copy the lessons too.
no prep
easy to follow
could be done independently
great for a variety of ages
Art Appreciation
At the beginning of the year we memorized about 10 different pieces of art as well as the names of the artists who painted them.  We primarily used art postcards for this.  We would review every morning  and then display them on our art/lego table.
Hymn Study
We learned 3 hymns at the beginning of the year.  This is something I really enjoy doing with the children.  Unfortunately, I'm not crazy about a lot of the music we sing at church.  Our hymn study is a way I can expose them to beautiful music that lifts their minds to God.  I love singing and I love to hear their sweet voices raised to Jesus.  We just used an old hymnal for this.
Reading Aloud
This has been a practice in our home since we brought our first little one home from the hospital.  I love, love, love to cuddle with my clan on the couch and read the day away.  I used to read for hours and hours and hours to our first child, but now our read aloud time is for an hour between lunch and quiet hour.  I enjoy acting out the voices of the characters and trying to make the stories come alive for my little ones.  Reading expressively has allowed me to read literature well above my children's level without losing their interest.  We've enjoyed lots of great books this year!
What were your total homeschool bombs this year?  What were the gems? 
You'll also enjoy:
10 Must Do's in Your (Catholic) Preschool
A Required Reading List for your (Catholic) Child
Activities for your Preschooler's Quiet Time