Living and learning together as a family is the heart beat and beauty of a Christian home education.  My mother's heart has constantly felt the call to incorporate collective learning into our busy homeschooling day.  Morning basket, family time, circle time, morning meeting …whatever name you give it, can be the pulse that brings life to your homeschool.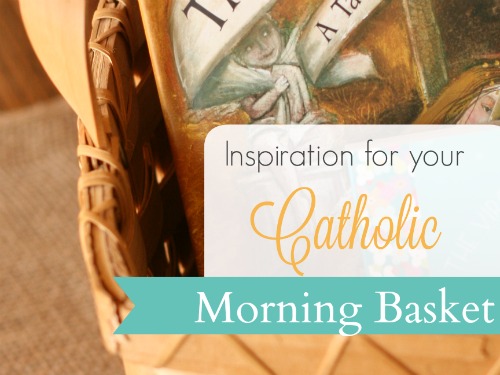 When our family switched from our eclectic mix of homeschooling materials to the outline of Mother of Divine Grace (MODG), I dumped our morning basket so that I could focus my full attention on our new course of study.  After using it for the past few months, I'm finally into the swing of using MODG and have been yearning to get back to our time learning together.
As I reflect back on the last few months I can't deny that we were still learning together.  Read alouds have always, always, always been an anchor in our home.  Reading together happens every afternoon before quiet time, in the evenings before bed, and intermittently throughout our day.  And I can't forget that I tightened the family knot when I instituted our family devotional time.
The change of seasons always calls me to access our homeschool.  We do a loose version of year round Sabbath schooling (6 weeks on, 1 week off).  I think of our school year in terms with a 6 week duration.  Most of the time, we don't take a whole week off after completing a term but do rest a couple days.  Those days are my days to reflect and refresh our home and homeschool.
On one of our recent breaks, I took some time to reflect on our morning basket.  Our family needs have again shifted and I felt the need to rethink how our morning basket would look for the coming terms and academic year.  I'm trying to figure out what our morning basket will look like while we use a boxed curriculum.
After thinking about what might work for our family, I took some time to review other homeschoolers' morning basket plans and resources.  I really needed some inspiration for how I was going to get this one.more.thing. to fit into our day.
I share these resources with you here as I know you too will be inspired.  I'll pop back in soon to share with you our (super-simple-short-and-sweet) collective learning plans.  I'm currently still wrestling with what will work best for us.  It can be intimidating to look at what others have planned, but I know with our boxed curriculum, our morning basket it going to look quite a bit different.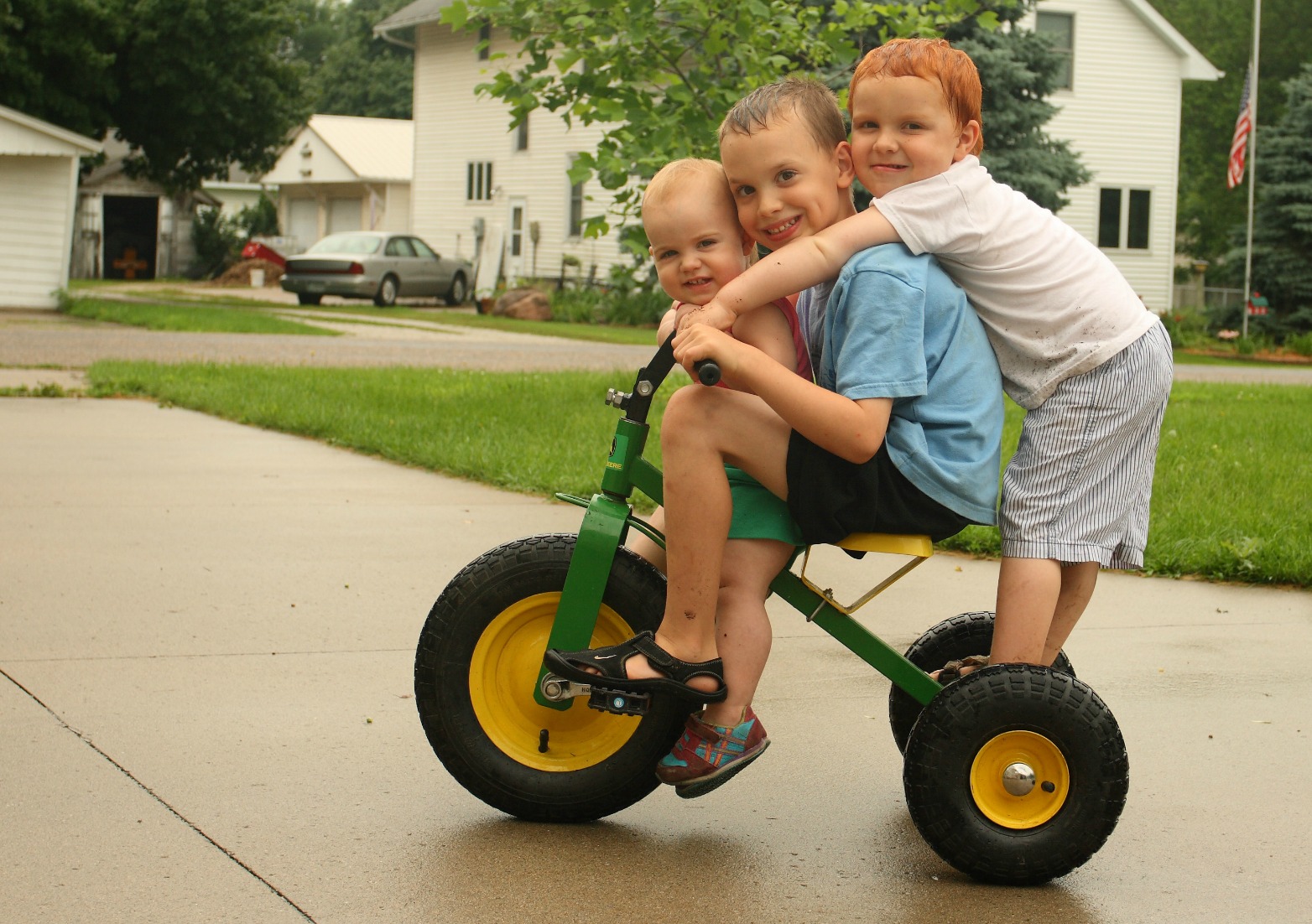 (Because this is what it is all about!  Growing together toward God!)
Morning Basket Resources
Morning Basket Podcasts:
Talks include topics such as:  nature study, booklists, music appreciation, Plutarch, narration, big family morning time
General Morning Basket Resources
Loop Scheduling for Morning time from edsnapshots
This is a great resource to help you make it happen.  Are your homeschool plans too day dependent?  Maybe it's time to consider loop scheduling!
A HOST of morning time resources from Cindy Rollins
Cindy has list upon list upon list!  There are many gems on her site.  If you are looking for ideas about what to incorporate in your morning basket, this is a fabulous place to begin!
MANY more morning time resources from Simply Convivial
Mystie will help you get your morning basket time rolling.  She offers so much down-to-earth advice and lots of great lists for inspiration.
An index of memory work by Afterthoughts
Memory work will definitely be a part of our morning time.  Here is a great list of items you may consider adding in to your morning basket memory work.
Charlotte Mason Picture Study from RealLifeatHome
Succinct post on incorporating Charlotte Mason style picture study.
A Morning Basket thread from Simply Charlotte Mason
This is just a thread from the Simply Charlotte Mason forums, but it contains lots of great ideas from many different homeschoolers.
Your Morning Basket Book from Pam at Edsnapshots
An ebook all about Morning Basket time?  Yes, please!  I haven't read it, but Pam's site is so helpful, I'm sure her ebook is a winner too!
Resources for a CATHOLIC Morning Basket:
What's in Your Morning Basket from Sweetness and Light
A Catholic homeschooling blogger tells what is in her family's morning basket.  There is always something new!
The Morning Basket from Wildflowers and Marbles
Jen has all sorts of resources for planning your family's morning basket.  She also shows how she organizes her different morning time resources into (beautiful!) binders. I'm wildly jealous of how everything she touches looks so coordinated and lovely!
Morning Time resources from Sarah McKenzie
Sarah goes through what she and her children do during their morning basket time.
Hymns every American Catholic Should Know
I have to admit, I'm not a huge fan of some of the music in the Catholic church.  I grew up belting it out in the center of a Presbyterian church, so there are so many Protestant hymns that are dear to my heart and that I want to pass on to my children.  I'll incorporate some of my favorite hymns as well as a few we sing at Mass so my little ones can participate better.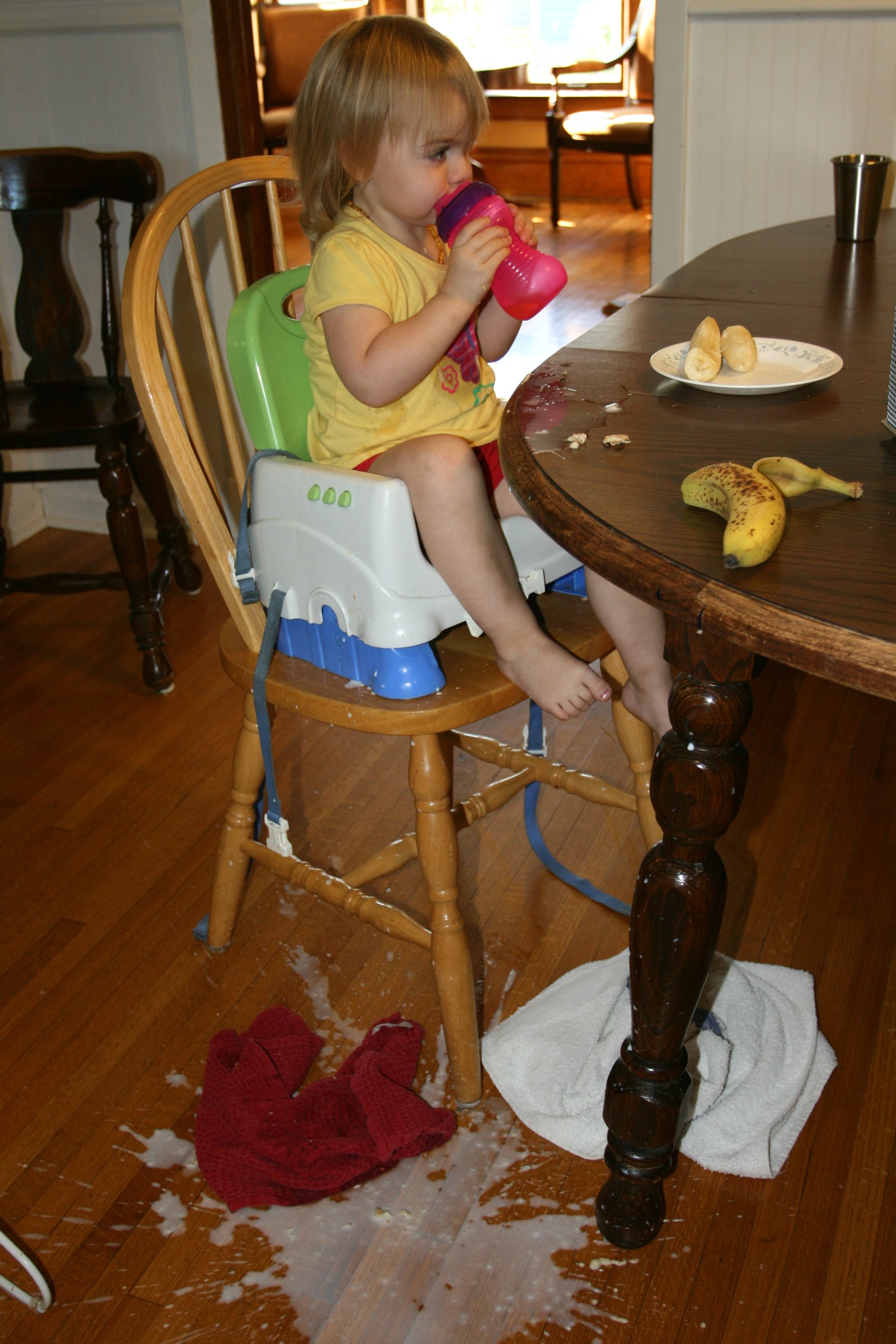 Public Service Announcement:
I place this photo here to remind me (and you!) that all those idyllic plans and scenes we create in our heads of morning basket time rarely come to fruition the way we expect!  Yes, even those picture perfect bloggers have days like this where learning together becomes more about exercising virtue through mishaps and crying babies than about reveling in the true, good, and beautiful things of this world.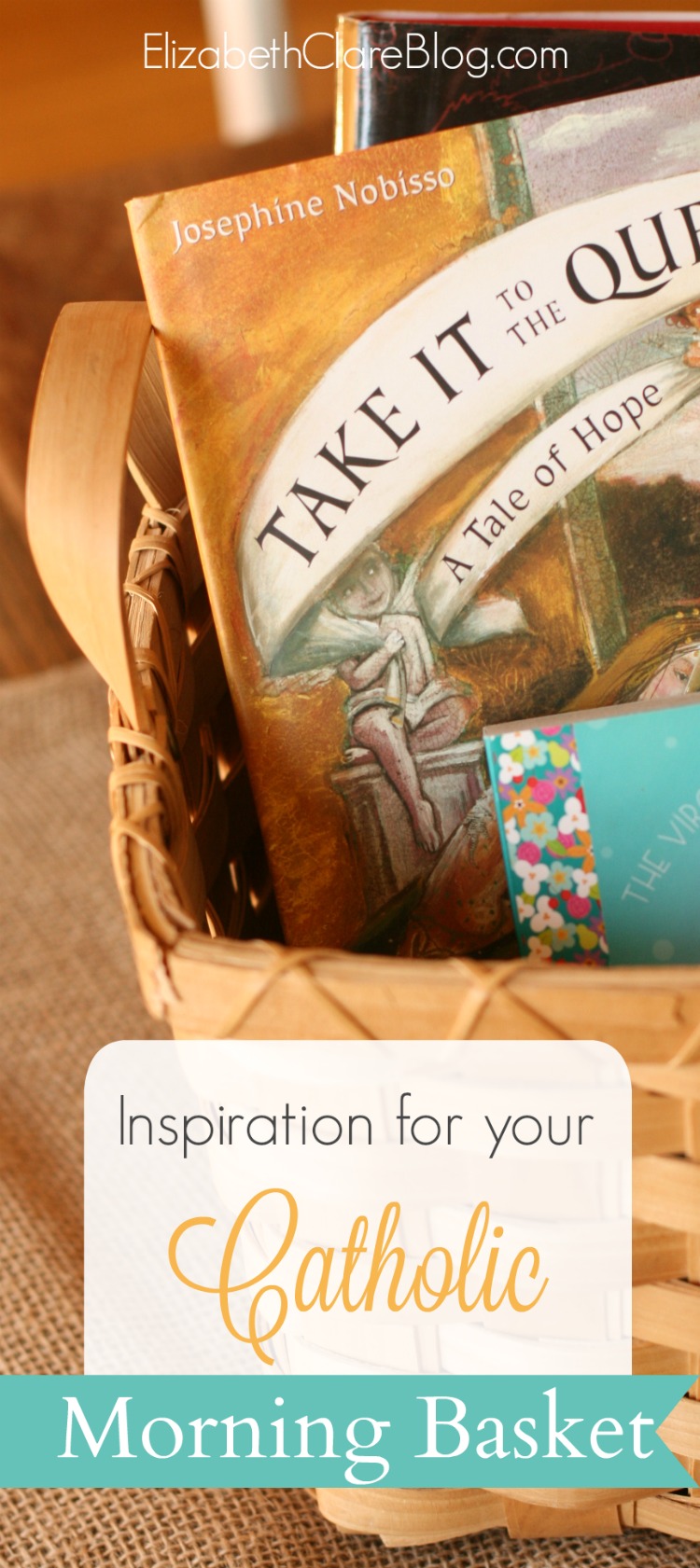 You'll also enjoy:
Helpful Homeschool Habit:  Implementing a Book Basket
Streamlining a Boxed Curriculum with Multiple Ages
10 Must Do's in Your Catholic Preschool
Preparing Your Heart for Homeschooling:  practical tips