My life has always been one of steady blessings. I grew up in loving, stable two parent family where, thanks to our family farm, Mom and Dad were always close at hand.  Divorce and illness was non-existent even among my aunts, uncles, and cousins.
Through my school years, I seemed to succeed with minimal effort. I was fair queen, state dairy princess (oh, yes, there really is such a thing!), award winning singer (think high school honors, not Grammy!), and valedictorian of my small town graduating class.
From college, I graduated with honors, an adoring husband, our first child in my belly, and no debt. Husband got a great job straight out of college and I got to stay home with our little bundle when he arrived. In a couple years we were marking off the days of our life in a nice home in a nice Midwestern town and steadily adding to our nice little family.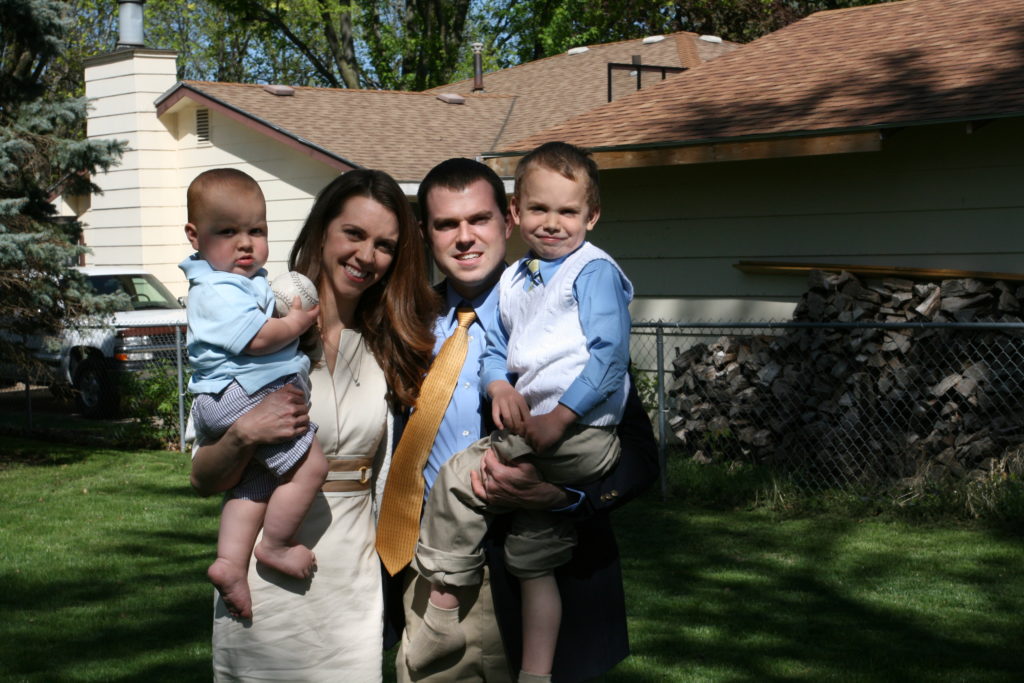 There were little wants that of course went unfulfilled (doesn't everyone have some?), but life was good and I knew it.
I looked around me and wondered, why me? Why, God, have you given me so much?
I was blessed and I was fearful. I was waiting for God to drop His shoe on me. Surely He would see that it wasn't fair for us to live our nice little life while others suffered heart ache after heart ache. I wondered if I was even strong enough to stand through a storm.
Then June of 2016 hit.
The Car Accident
One beautiful Sunday our family was strolling the 2 blocks home from Mass when our whole family saw a friend and parishioner struck by yet another parishioner's car turning onto the street 100′ in front of us.
Our entire family watched and screamed as we watched her body fly onto the windshield and then tumble into the street. I clutched our 11 month old and ran with Husband to her side forgetting about my other children (9, 5, and 3) standing helpless on the corner watching the entire scene…
The Mono
Twenty some days later, Husband started complaining of cold symptoms.  I figured he would get over it and thought he was over-reacting when he made an appointment to see our family doctor.  His diagnosis was Mono.  Okay, I thought, my sister had this in high school.  He'll probably just need more sleep for awhile, but life will get back to normal quickly.  Wrong.
We ended up in the ER several times, his neck and face looking more like that of a chipmunk's because of his severe throat swelling.  He was on a liquid diet for a week because he was physically unable to swallow and he was so tired he couldn't even hold his cup to drink.  10 pound slipped off his already small frame and 30 days were spent out of work.  Even after he resumed work, he stayed at home and napped almost everyday.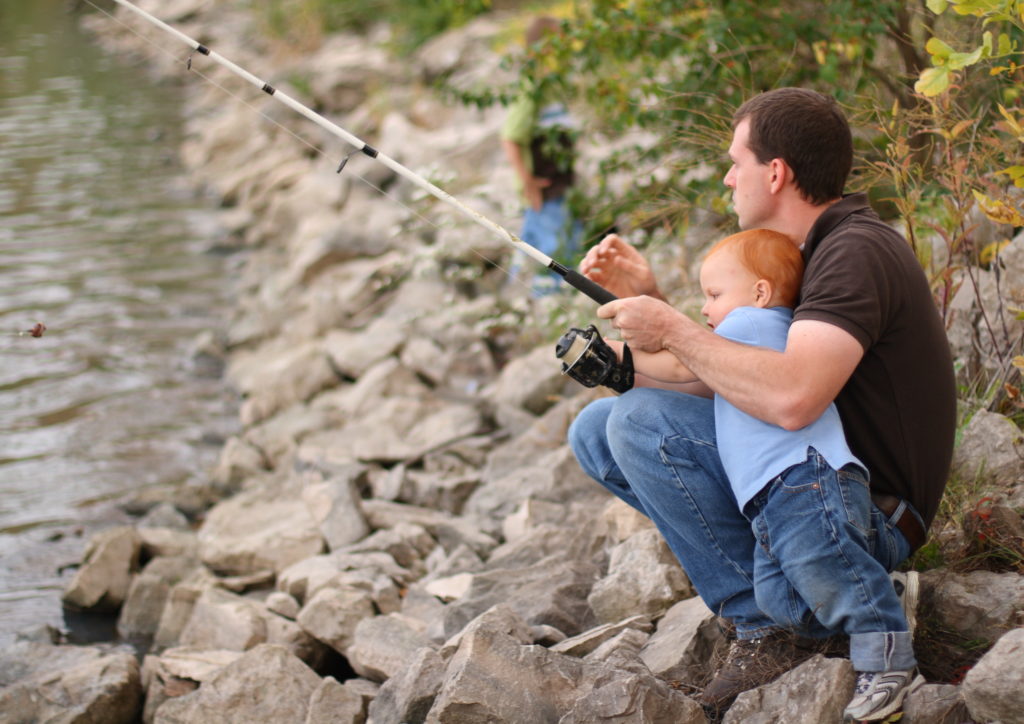 Epilepsy
Then October 8th.  I've told you all the story before.  Christian had a febrile seizure and was sent to the ER.  Then over Thanksgiving weekend he began having seizures every day.  After a brief reprieve over Christmas break, his Epilepsy came back with a vengeance causing him to have seizures every 15 minutes and landing him in 2 local hospitals before being flown to Mayo Hospital a state away.  Then there was adjusting to our new normal of the strict Ketogenic diet and the routine of administering 7 different medications every day and there was this new child our sweet boy morphed into under the influence of all those drugs.
Number 5?
My baby is turning two and there is no new little life growing within me and my heart aches.  I've got 4, so most people just don't get that I could even want more!  I've always wanted a large family, but it seems the Lord, as He almost always does, has different plans for me.  I struggle with understanding whether I should pursue help (which I don't really have time to) or whether this is the Lord's way of saying that welcoming a new life is just too much for us right now.  As crazy as it would be to add a little one to our family under our present circumstances, I can't help but want the joy that comes with a little one to break through the struggles of the last year.
Gallstones
Then this past July 4th, I woke up with sharp abdominal pains.  I thought I had the stomach bug and came downstairs to wait it out.  Soon Husband found me on the floor writhing in pain and whisked me to the ER (our second 4th of July in a row we have spent in the ER).  My Common Bile Duct was enlarged to three times its normal size – they assumed it must be gallstones.  After being hospitalized for 12 hours I was released.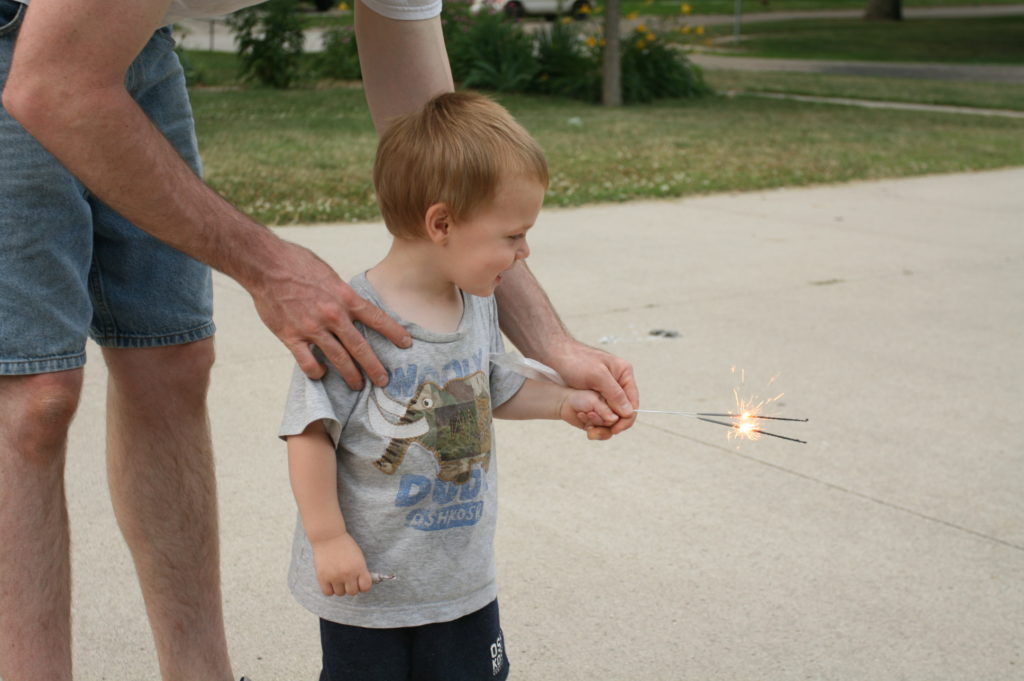 Through it all, I've struggled with a dark night of the soul.  God is distant and only provides consolation on very rare occasions.  My faith, which 5 years ago was so solid, has been stretched to a mere thread that threatens to break at any moment.  When I allow myself to slow down and think, I'm tempted to despair, hopelessness, and doubt.   I so want to just give in and give up on faith, but for whatever reason, I struggle on.
 My perseverance is immediately tested.  It isn't just me hurting.  It is the world.  I hear about a baby who died by being beaten into a TV stand by his parents.  I see a man waste away with cancer.  I hold the hand of an elderly lady marking out her last days in loneliness.  I read the flyer asking me to feed the emaciated bodies of children in third world countries.  I watch a family wheel their completely disabled child into a doctor's office – a child that will never fully function on their own.
I just don't get it.  I want to shake my fist at God and more than anything just want to understand and I feel absolutely stupid for letting our little troubles get me down.
I want to know the point of all this hurt in the world and I don't want theory or theology.  I despise pat answers.
I ask Husband.  I read books.  I search for the thing that will make my broken puzzle come together.  I find nothing that truly satisfies the hurt in my heart.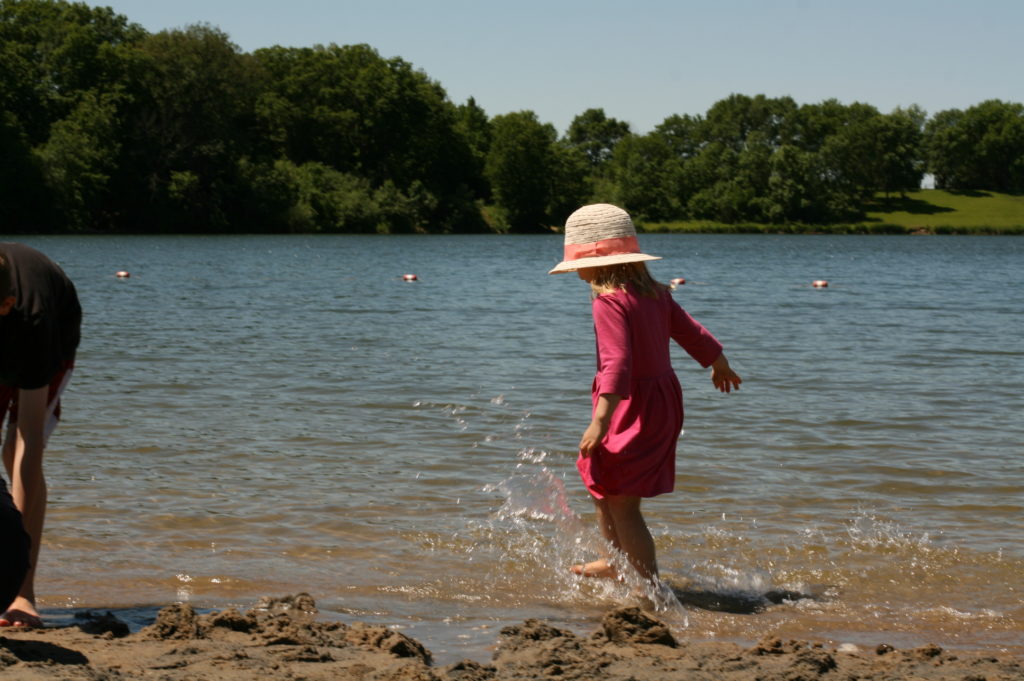 I pray to a God that I don't feel and I can't see.  There must be a lesson You are trying to teach me, Lord.  Don't let me go through this time and not grasp the fruit you want this to bear in my life.
Most of the time, I speak to myself in the darkness and there are no answers, but today He lifts my eyes to the blessings.  I see our parents who, despite age, busyness, and distance, have stepped up to help us.  I praise God for Husband's job that provides us with a paycheck and healthcare to cover all the unexpected expenses.  I'm grateful he wasn't fired for missing 30 days of work.  I see the hidden blessing in Christian's seizure explosion that landed us at a hospital that could actually give him the help he so desperately needed.  I realize that not expecting a new baby for the time being has allowed me the time and energy I need to focus on healing and caring for Christian.
And He whispers, Trust Me.
Then I think about all those seemingly pointless sufferings – the abuse, the cancer, the starvation, the loneliness.  I say, And what about that, God? 
He whispers, Trust Me.
But I want to understand.  I want to "get it" and stuff all this suffering into a white box and tie a neat bow of understanding around it.
And He whispers one last time, Trust Me.
Is it really that simple Lord?  He places scripture He on my heart.  "I consider that the sufferings of this present time are not worth comparing with the glory that is to be revealed to us. " (Romans 8:18)
And the Crucifix on the wall tells me I am not alone.  He suffered too and Easter doesn't come without a cross.  But, yes, Easter will come…
I don't have to "get it " and I don't have to see the big picture.  I just need to know that He is with me, even when it seems like I am abandoned and when the pain is just too much to bear.
Maybe it is a pat answer, but it is the truth that God has called me to hold to.
Trust Him.
Despite appearances.
Despite pain.
Despite questions.
Despite temptations.
I will trust Him….
You may also like: