Yes, I know, I know!  I said I was going to take the rest of December off to spend time with my family and I still intend on doing that, but it occurred to me that I neglected to tell you, dear reader, of my favorite resource for living the 12 days of Christmas.  Therefore, I am breaking my blogging silence to give you this short service announcement on the simplest and most fun way our family has discovered for celebrating Christmas after December 25th.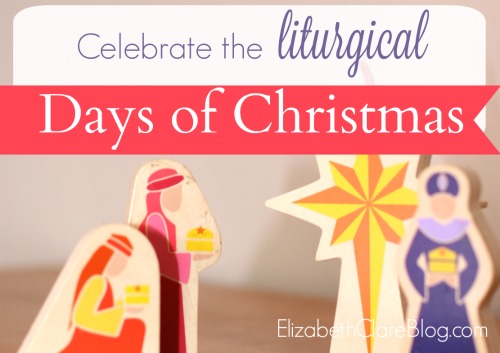 If you haven't noticed, Advent has transformed into our secular culture's time for celebrating Christmas.  My mother was a staunch believer in observing Advent during Advent and Christmas from December 25th to Epiphany.  I guess I've inherited some of my mother's rebellious nature!
Some families plan a gift or a special treat to disperse during each day of Christmas.  Call me a grinch, but by the end of Christmas Day, I'm worn out on treats and I cannot imagine finding gifts for everyday of the liturgical Christmas season.
We keep it simple round these parts.  Here is what is on tap for our 12 Days of Christmas.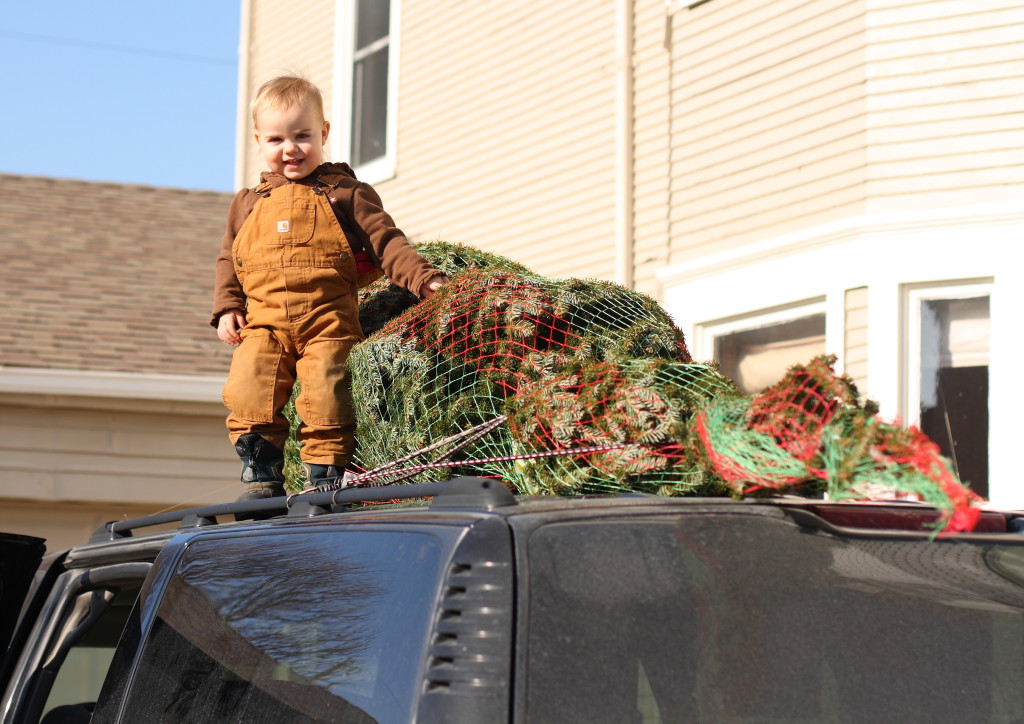 Wait to Put up the Christmas Tree and then KEEP it up!
Most years, we wait to put up the Christmas tree until the middle of December.  In the mean time, the kids get the delight of helping set up and daily adding to the Jesse Tree.
However, I won't judge you if you put your tree up earlier!  This year, our family was in dire need of a diversion from some tough stuff we were dealing with and December 1st found us putting up our tree.  And that tree makes me smile!
Regardless of when our tree goes up, we always keep it up till well after Epiphany.  I love the warmth of the greenery and tree during our cold Midwestern Januaries.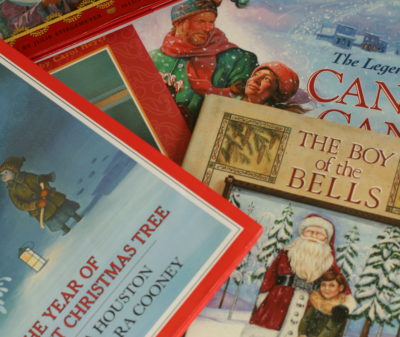 Keep up the Christmas reads and tunes!
Another way we live the Christmas season is by keeping our Christmas book basket handy.  Every day leading up to Epiphany we will choose a book or two to read during our read aloud session.  Many of them get read over and over again.
Don't put away your Christmas music either!  I like to play classical Christmas music softly all day long.  It is just another easy way to celebrate the season.
A treat (or two) a day…
While I get sick of the Christmas sugar fest after awhile, I continue to offer a treat tray every evening after supper until Epiphany.  It's no extra work for me (we always have tons of leftover sweets!) and the kids think it is wonderful.
#1 Favorite Way:  Star from Afar
I'd been searching for a fun and simple way to live the liturgical Christmas season, and last year it was given to our family as a gift.  Meet The Christmas Star from Afar, our family's new Christmas tradition!
The Christmas Star from Afar is a Christian take on the secular Elf on a Shelf craze.
Here is how it works:
Set up your manger scene (sans the Wise Men and star).
Read the Star from Afar book that comes with the set.
Each morning, hide the star (which has a handy loop for hanging) somewhere in your home.
When the children awake, let them search for the Christmas star.
When the children find the star, let them bring the Wise Men to the star.
When Epiphany comes, place the star on the manger scene.
Bring the Wise Men to the star and your nativity is complete!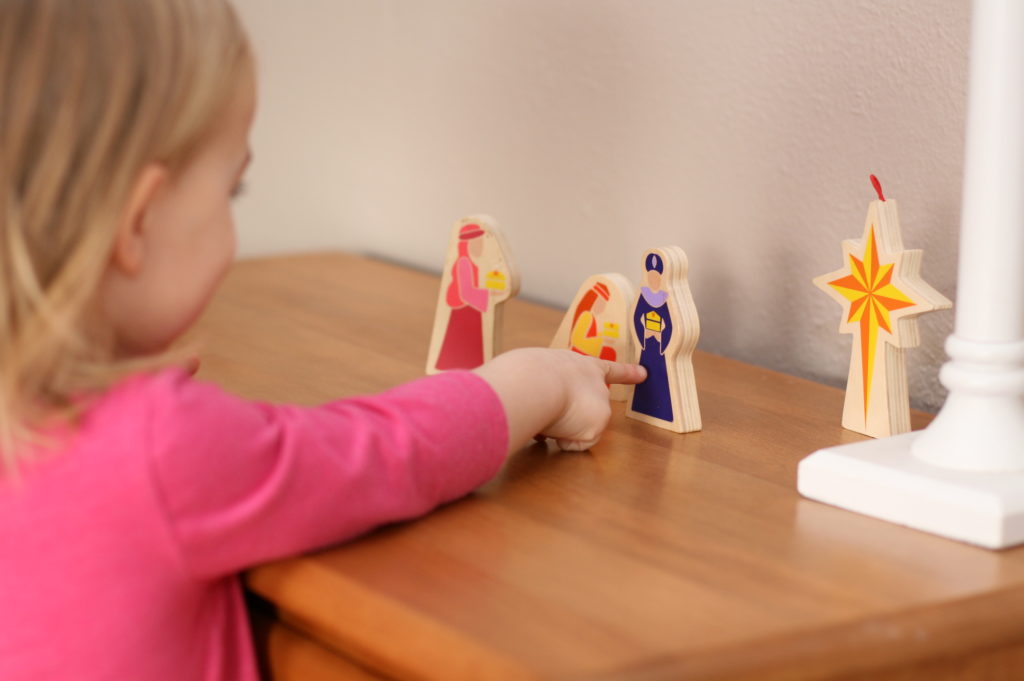 We didn't use Star from Afar as intended last year because of holiday traveling; however, it did find a place on our feast table.  This year, since we will be camped at home, I'm excited to see the children find the star every morning.  They've read the book that comes with the set, and they are all geared up!
Here is what Star from Afar looked like on our January Feast Table last year.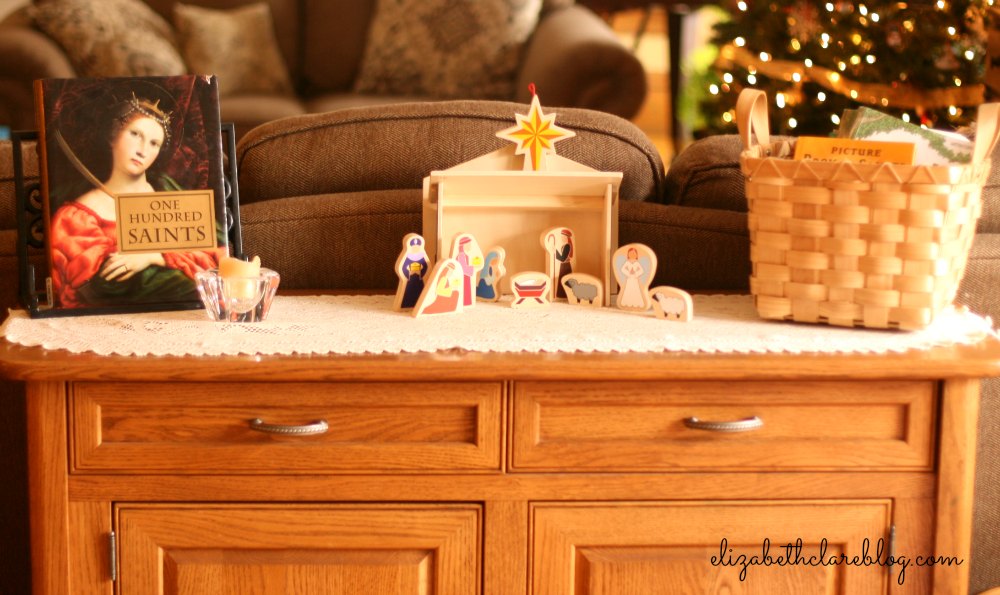 If you already have a children's or child friendly nativity you could incorporate this idea using what you have on hand.  Simply cut out a star from felt, paper, or whatever you happen to have on hand.
It's sure to a be Christmas tradition for years to come!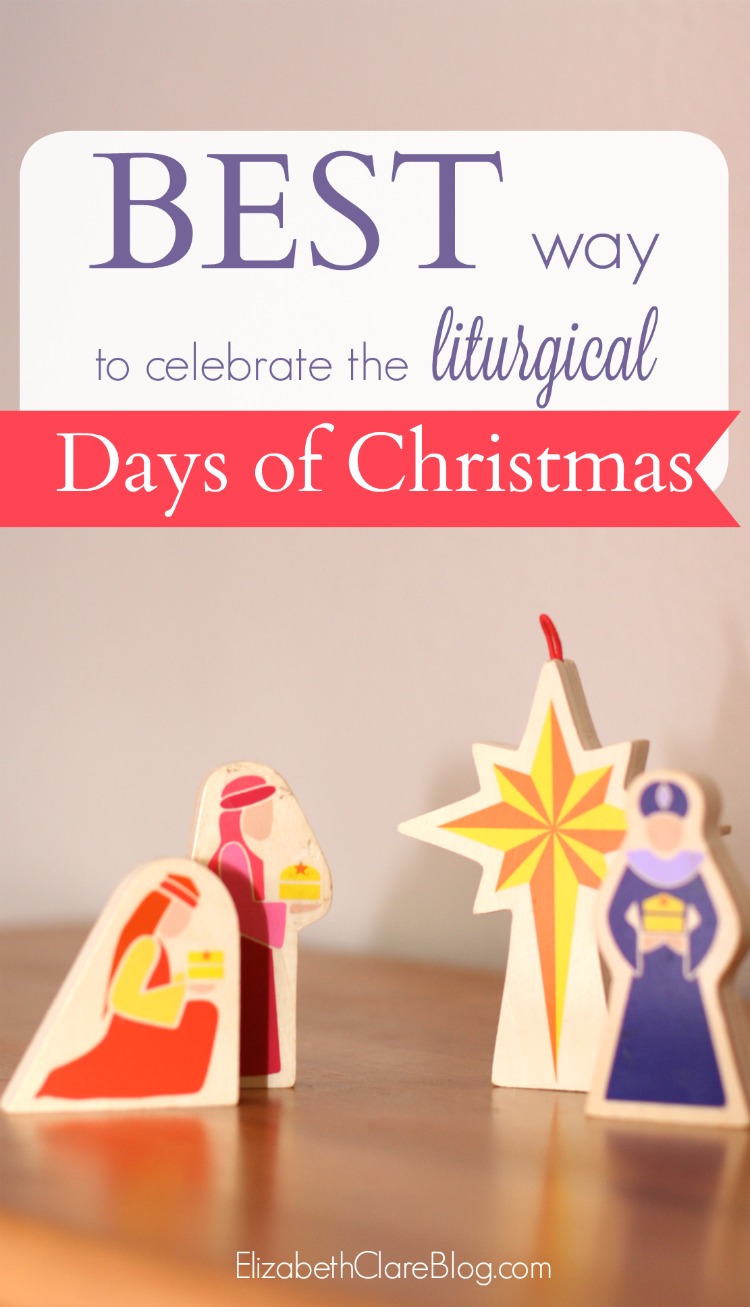 You may also enjoy:
Advent and Christmas Read Alouds
100+ Ideas for a No-Toy Christmas
St. Lucia Day in Our Catholic Home