It's the beginning of December and Advent is upon us. While we are called to be still and prepare during the days leading up to Christmas, unfortunately, the days become even more hectic with long to do lists, parties, and seasonal activities.
I try to prepare as much before hand so I really can sit and savor the Advent season.  This year, more than ever, I need the rest that God is calling us to during this time.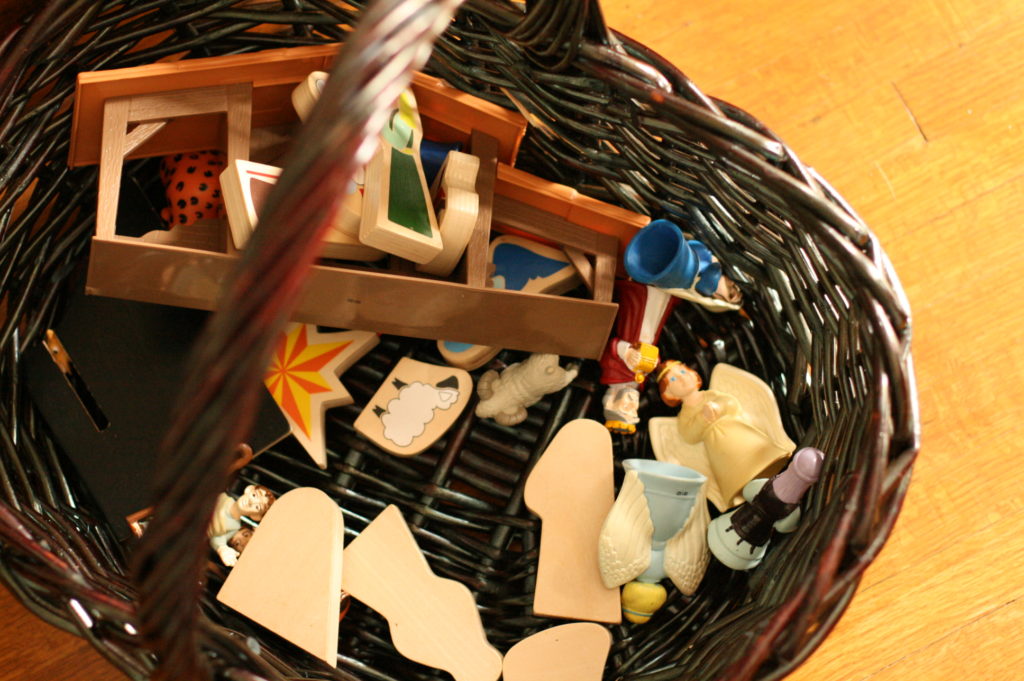 What I'm reading…

I'll be taking a fast from the stack of "mom books" and leaning solely on spiritual reading this Advent.  I find it a good practice to pull away from even the noise of literature for a time to help quiet my mind.
My main read , besides the Word of God, is Pope Benedict's Jesus of Nazareth: Infancy Narratives picked up from the in-laws' lending library (don't you just love relatives with books?).  I've found Benedict's reflections very enlightening so far.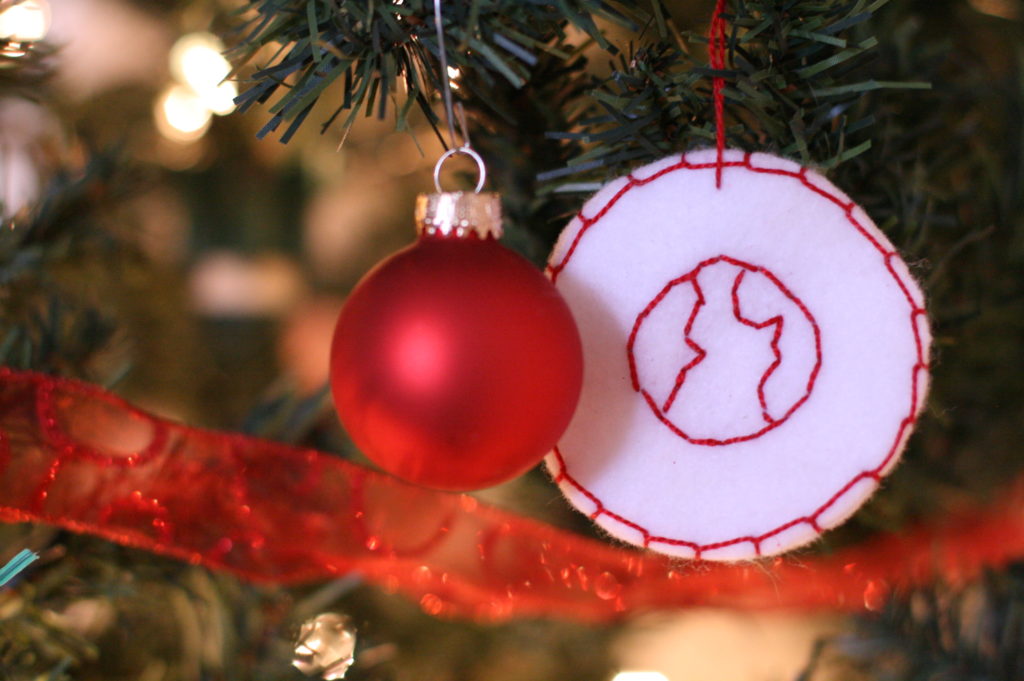 In the schoolhouse…
We'll be doing two full weeks of school and one lighter week this December.  I plan to do cleaning, card making, holiday baking, and other preparations with the children during our lighter school days.
December always finds me reaccessing our homeschool. I'm sitting back and taking stock of what is working and what isn't.  I bring these to Husband for discussion on his days off.  I love to bounce ideas off of him and get his take on our homeschool.
There are already a few little changes I want to make come January:
Move Morning Basket time to after math.   Our school start time has been drifting later and later, and I'm hoping this simple change will get school underway at a better time.  After breakfast, I always find myself occupied with dishes, last minute incidentals, and taking care of a breakfast-clad toddler, which means Morning Basket time (our cue to start our homeschool day) has been getting pushed later and later. Instead, I'm telling Jim to do his chores and then start immediately on his math (which he does independently and only brings to me if he needs help).
Working in some geography into Morning Basket time.    Jim has completed the geography lessons as laid out in the MODG syllabus, so I'm looking at including a geography portion in our Morning Basket time. I like what Mystie from Simply Convivial does with her clan and plan to mimic her idea.  I'll be planning this now and implementing it after our Christmas break.  Now to by a big ole wall map!
Starting a writing journal.   I'm wanting Jim to get a little more practice on his language arts skills and will be instituting a short writing period immediately following our afternoon quiet hour.  He can write a summary of what he has read during his quiet hour or about anything else that tickles his fancy.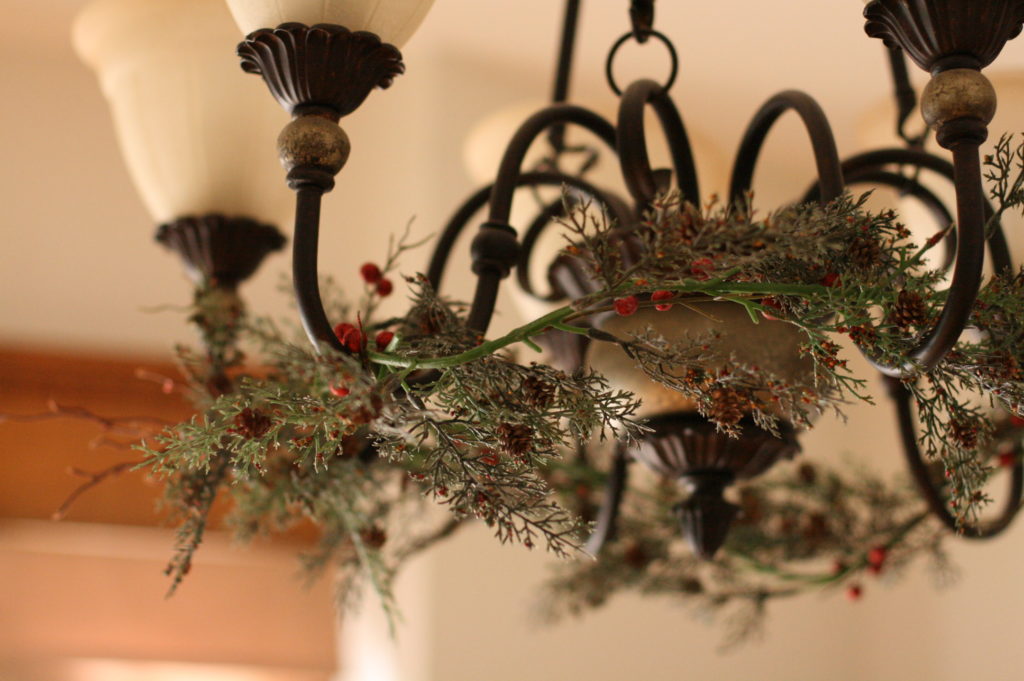 Around the house…
I normally try to live Advent as a real season of preparation apart from Christmas.  This year, God has given our family a trial that has been requiring all our spiritual, emotional, and physical strength, so I've found us trying to live the joy of Christmas earlier than liturgically appropriate.  All of us have needed the diversion of putting up the tree, baking a few holiday treats, wrapping presents, and decorating the house.
The other night, I gave the children free rein on decorating the Christmas tree and an unlimited amount of gingerbread men.  After all, life is too short for perfect Christmas trees and skinny jeans!  The ribbon I put on the tree at the end covers a multitude of sins.  However, a ribbon tied around my skinny jeans seems to accentuate the negative!
This trial is the prayer intention I am lifting to God during my daily recitation of the St. Andrew Novena.
Please say a prayer for our family, will you?  You, sweet readers, are always in my thoughts and prayers!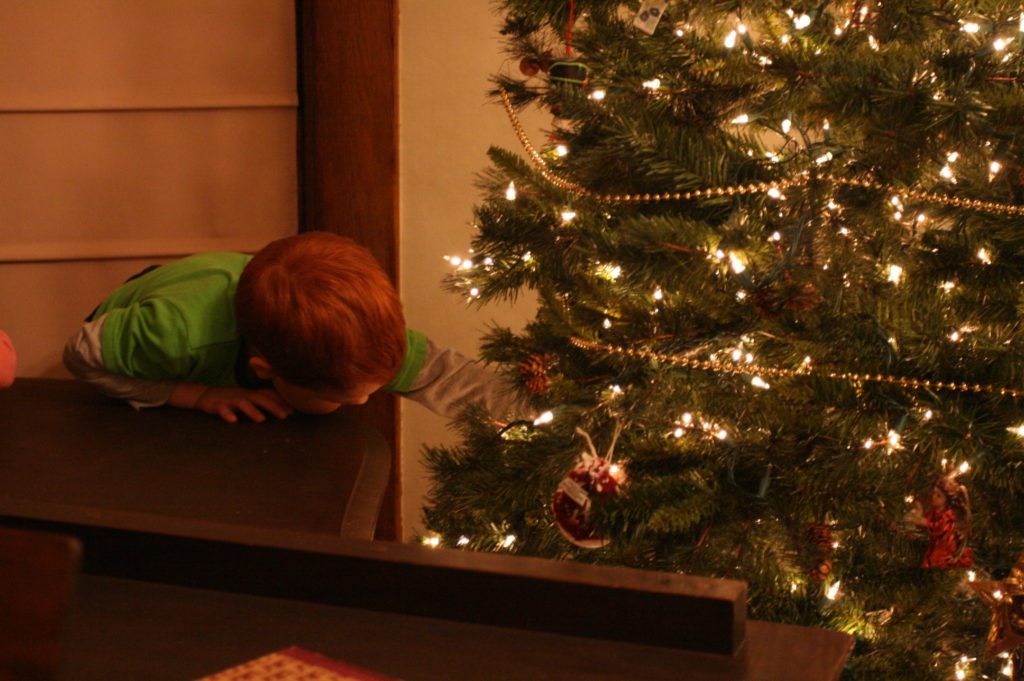 For your Advent…
If you need a little inspiration for your season, you may want to browse my recent and archived Advent posts.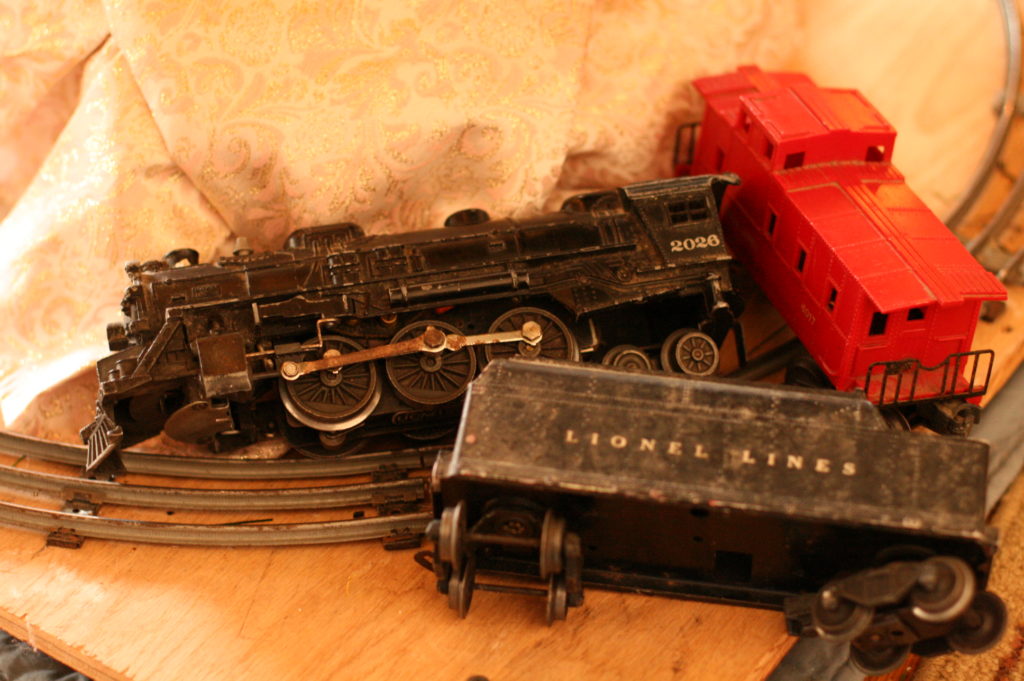 Gift ideas for you…
I've got everything purchased and ready for Christmas, but if you are still shopping, here are a few ideas for your recipients.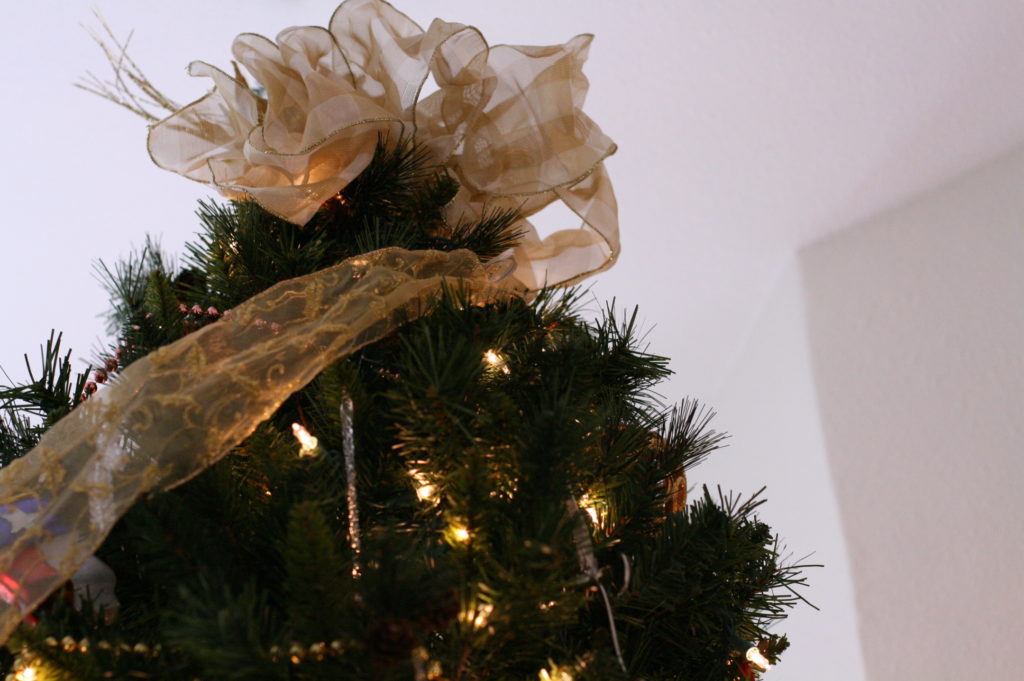 Moving forward…
December is such a good time to tie a ribbon around our year and look forward to the year to come.  Last year found me "Resolving to Rock the Liturgical Year," which, in turn, found me creating our feast table.
I'm in the process of discerning what God is calling me to next year.  So far 2017 is shaping up to be a year of lots of Bible (more on the to come), and working on recommitting to healthy habits I've let slip (rising early, exercising 4 times per week).  With the recent trial our family is having, I don't know if these resolutions will become reality, but I'll place that all in God's hands for now.
God bless you all and may you have a peaceful and blessed Advent and Christmas season!

(This will be my last post of 2016.  I'll be back in January.)