Reading is such a treasured event in our home.  My favorite time of day is snuggling on the couch with my four lovies and enjoying some good stories.  I love me some good read alouds!  So why should reading be a huge part of our Advent and Christmas season.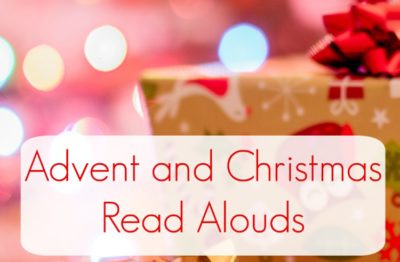 Over the past few years, I've been slowly building my collection of Advent and Christmas books.  I have a box loaded with books in the attic that we pull out during Advent.  It is such a joy to pull those books out and see the joy on my children's faces as they recognize old favorites. 
With Advent and Christmas just around the corner, I'd like to pass along some of our family's favorites.  I hope they bring as many warm fuzzies to your family as they have to ours!  What are your favorite holiday read alouds?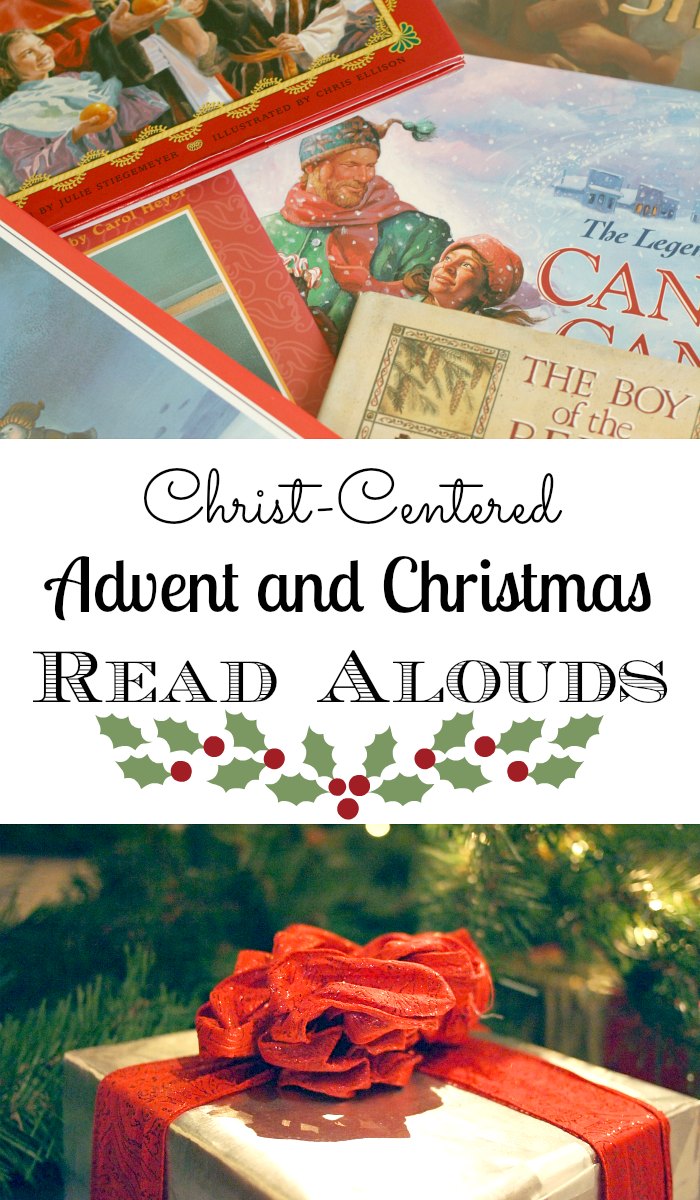 Advent Read Alouds:
Tabitha's Travels by Arnold Ytreeide
Bartholomew's Passage by Arnold Ytreeide (*some scary parts)
Jotham's Journey by Arnold Ytreeide (*some scary parts)
Christmas Read Alouds:

The Candle in the Window by Grace Johnson


Brigid's Cloak by Bryce Milligan

Jacob's Gift by Max Lucado
St. Nicholas:  The Real Story of the Christmas Legend by Julie Stiegemeyer
Lucia:  Saint of Light by Katherine Bolger Hyde
Silver Packages:  An Appalachian Christmas Story by Cynthia Rylant
The Legend of the Poinsettia by Tomie dePaola
The Three Gifts of Christmas by Jennie Bishop
The Baker's Dozen: A Saint Nicholas Tale by Aaron Shepard
Mr. Willowby's Christmas Tree by Robert Barry
The Tale of Three Trees: A Traditional Folktale by Angela Elwell Hunt

The Legend of the Candy Cane by Lori Walburg
Who is Coming to Our House by Joseph Slate
Room for a Little One:  A Christmas Tale by Martin Waddell
The Gift of the Magi by O. Henry
Christmas Day in the Morning by Pearl Buck
Christmas Miracle of Johnathan Toomey by Susan Wojciechowski
The Year of the Perfect Christmas Tree: An Appalachian Story by Gloria Houston

Jingle the Christmas Clown by Tomie dePaola

On Christmas Eve by Margaret Wise Brown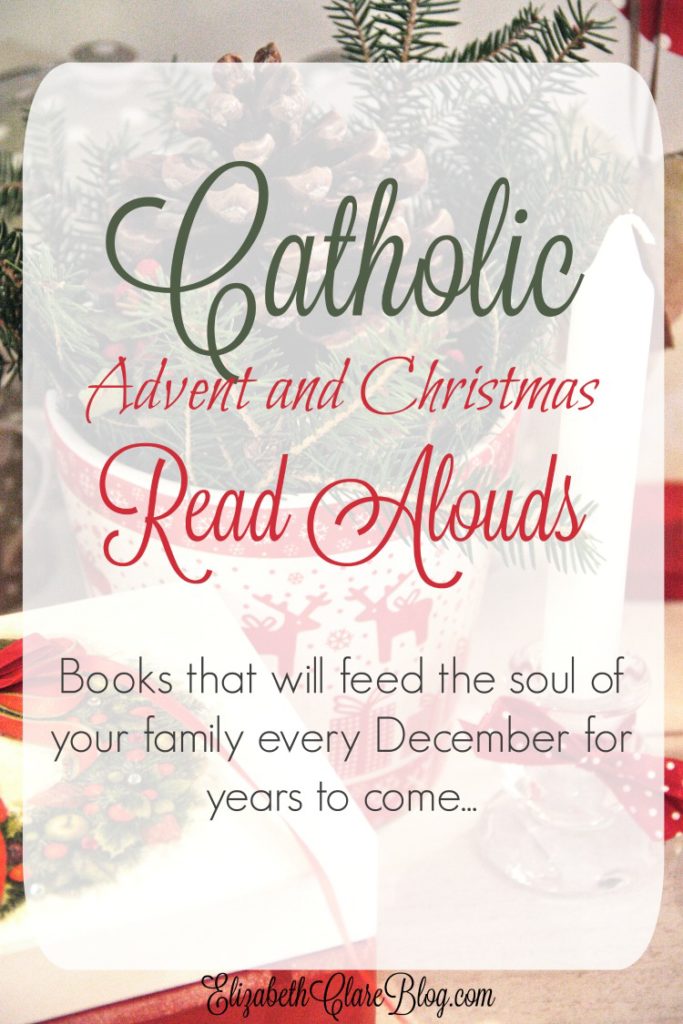 What are your favorite read alouds this time of year?

Other posts you'll love:
Christ-centered Advent and Christmas Read Alouds
100+ Ideas for a No-toy Christmas