Would you like to peek into our Easter baskets for 2017?  We usually keep Easter baskets very simple, but this year, I've been able to add a few homeschool books and other necessities so our baskets aren't so bare. This is by far our most generous Easter basket to date, but all of the gifts were needed or were a part of our homeschool budget for next year.
Maybe I'm cheap, but I think I'm smart!  If I'm going to purchase these things anyways, they might as well be a special Easter surprise.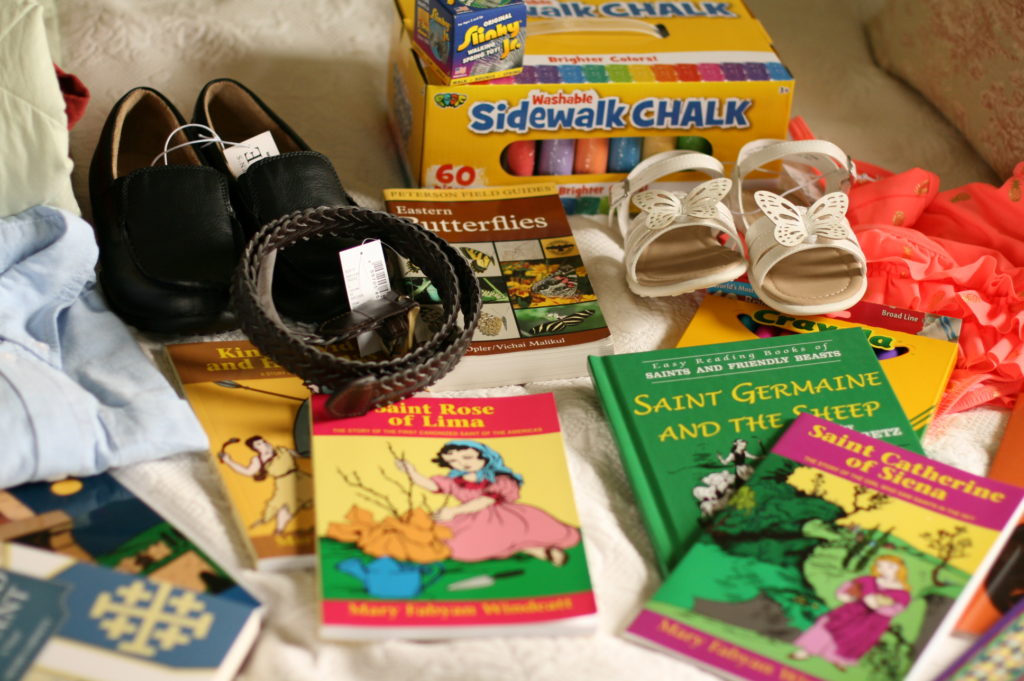 I'm always on a quest to add quality Catholic literature to our shelves, and this year, I made sure to reserve some of our homeschool budget for that very worthy purpose.  I'm like a kid in a candy store when those boxes of books arrive at my door!  We are still very much in the process of growing our Catholic library, and it was hard to choose just two for each child's Easter basket.
Along with books, I found each of the kids needed a new pair of shoes and at least one clothing item.  My kids wear mostly hand-me-downs, thrift store purchases, and garage sale finds, but I always find a few "holes" in their wardrobes each season.  I decided to give those needed clothing items to them for Easter too.  I was able to purchase their clothing items on sale at Children's Place and combine it with rebates from eBates (an online rebate program that automatically refunds you a portion of your purchase price at major online retailers).
So without further ado, here is a preview of what the kids are getting for Easter.
Easter Baskets 2017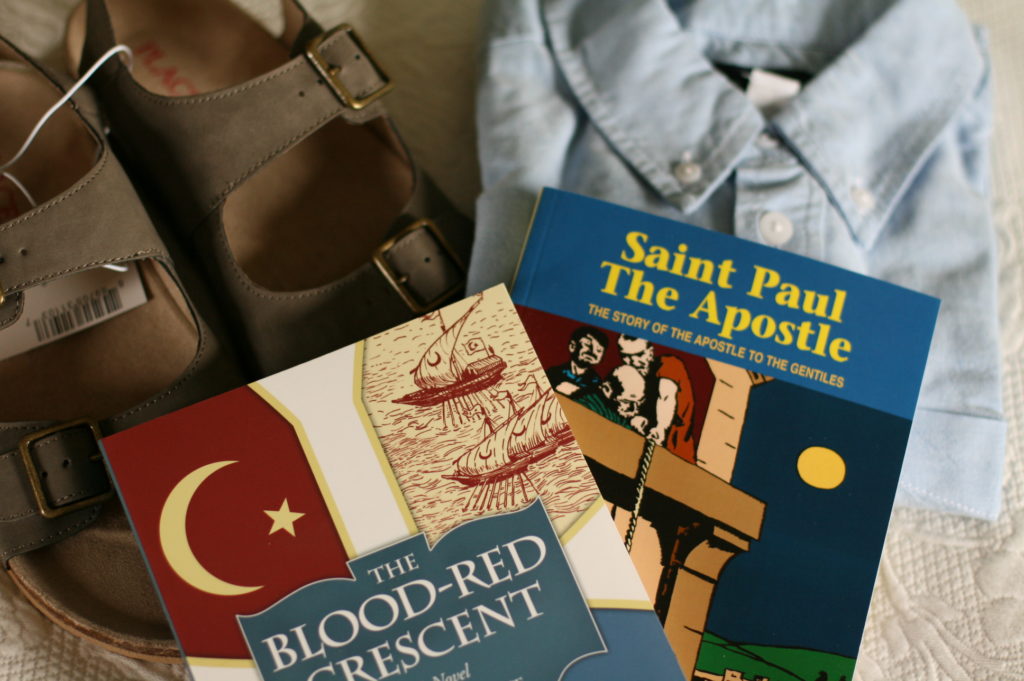 Lowell (9 years old):
Christian (6 years old):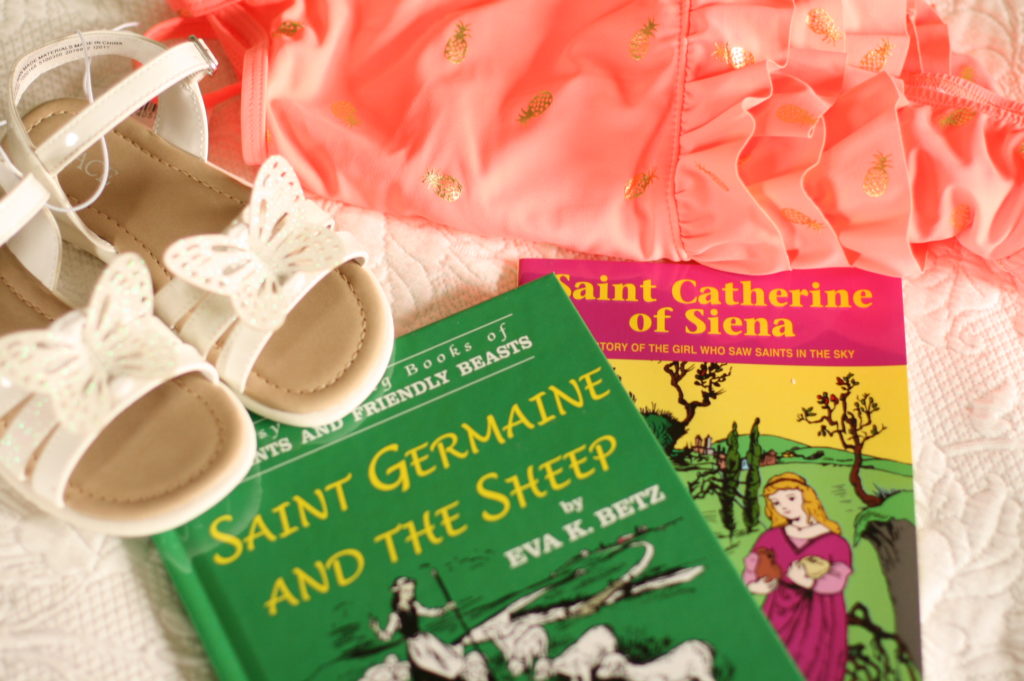 Lilla (4 years old)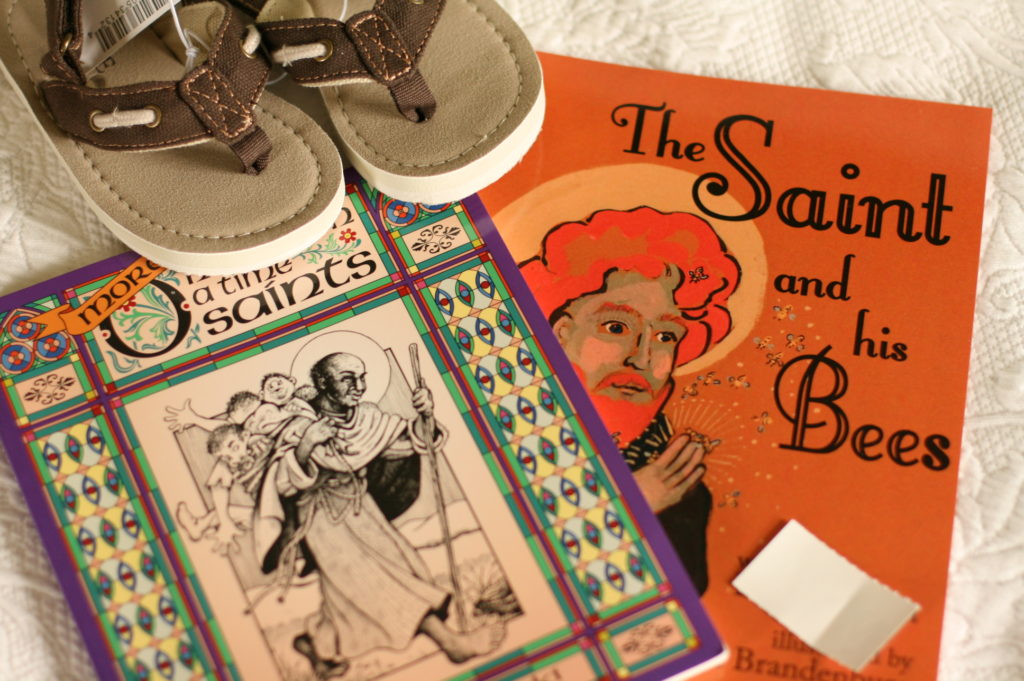 Michael (21 months):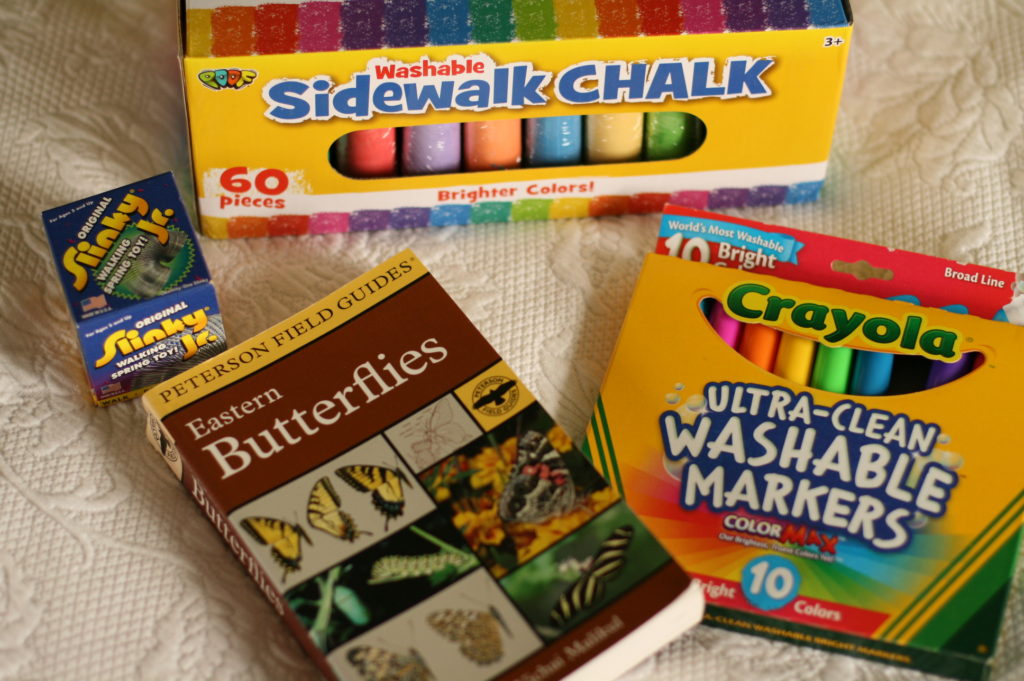 Whole Family Gifts:
What are you excited about in your Easter baskets this year?
You'll also like:
Must Reads for Young Catholics